Ruslan Stefanchuk, Chairman of the Verkhovna Rada of Ukraine
If Ukraine doesn't hear a "Yes" from the EU on June 24, Putin will get this message
13.06.2022 15:00
Ukraine hopes to hear a "Yes" and to receive as early as this month the status of a candidate for EU membership. A meeting of the European Council will be held in Brussels on June 23-24, where one of the issues on the agenda will be to consider the European Commission's opinion on Ukraine's application for EU membership and the decision to grant it candidate status.
However, despite massive international support for Ukraine in its fight against the aggressor, there are still some countries that are hesitant to grant Ukraine its long-sought EU candidate status. Therefore, on all fronts, Ukraine is making every effort to convince skeptics of the need to make a right step.
In The Hague, Ukrinform spoke with the Chairman of the Verkhovna Rada of Ukraine, Ruslan Stefanchuk, who during his long working visit across the EU had been calling on European colleagues to grant Ukraine EU candidate status.
We have to convince those who are in doubt
- How many countries have you already visited and what are your main messages?
- My extensive working visit is about me traveling, talking to my fellow parliamentarians to convey the main idea: Ukraine is Europe, and Ukraine wants to get a legal starting point for its path to the EU. This point is the decision to grant Ukraine the status of a candidate for EU membership. My colleagues and I have already had very important and productive meetings in Germany, France, and the Netherlands. We will also have some in Brussels. The final point of this working visit is Austria. I'm here to, firstly, thank the people who support Ukraine, and secondly, to talk to skeptics, to talk honestly about their questions, of which there are many. I answered honestly to all of them. In particular, these were questions about whether we understand that candidate status is not membership, and there is still a long way to go. I assured them that we understand everything and that we are ready. In Germany, everyone was interested in the fate of the Balkans. My answer was that we do not object to any processes, but they should not be seen as mutually exclusive. Everyone has their own track, and everyone has to follow theirs.
- You were speaking about skeptics. Which countries are we talking about? Who can say "No" to Ukraine?
- I can't name specific countries because it would be wrong. But indeed, there are some states that are hesitant so we just need to talk to them. I have already traveled to several countries, and I don't have any vision that any of them is an outspoken skeptic because Ukraine is strongly supported in the fight against Russian aggression. But it is also very important that EU countries say yes to our candidate status.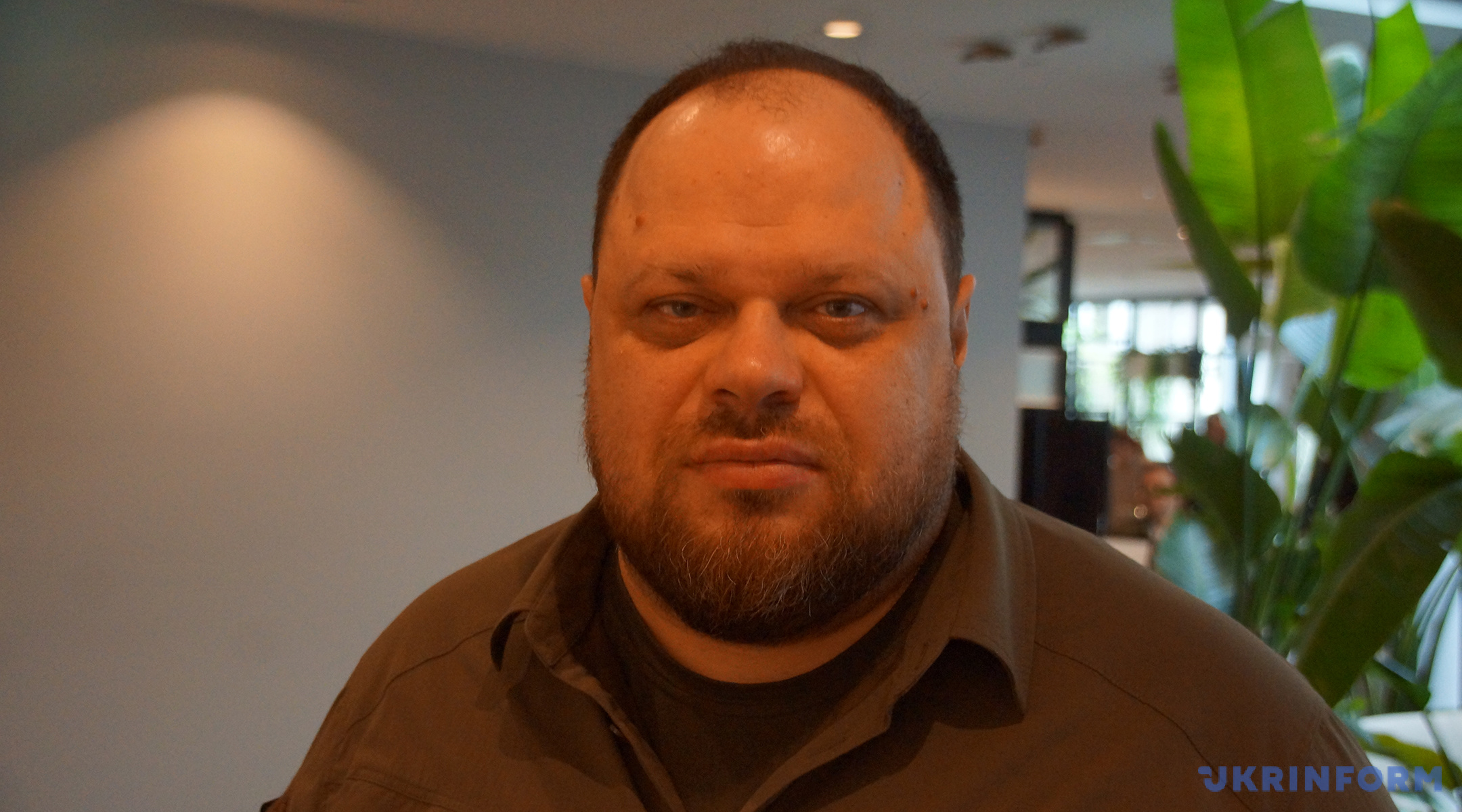 - Why is it difficult for European countries to make decisions? How do you convince them?
- Today 91% of Ukrainians support Ukraine's path to the EU. And it is very important that 66% of Europeans also support Ukraine's movement towards the EU. We are now doing a really big and powerful job in Europe. It is not only to persuade those who are in doubt, but also to ask their colleagues, who are 100% supportive of Ukraine, to join such a mission – to persuade them to support Ukraine's EU candidate status.
Ukraine has many things to offer Europe
- In 2016, the Netherlands held a referendum on the Association Agreement. Then there were anti-Ukrainian sentiments. How did the Netherlands meet you today? How do you think the country has changed?
- I'm in contact with the Dutch longer than since 2016. I remind them that a few days ago it was 10 years since EURO 2012 started, and we remember well that the Dutch national team stayed in Kharkiv back then. I remember all of us walking together, chanting songs, supporting the Dutch, we were there together. Today that kind Kharkiv no longer exists.
I remind them that we are united by other sad things, such as MH17. But we are diligently helping the inquiry. We are doing everything to make sure that justice prevails.
We are not looking at 2016. We look further on and see the Netherlands supporting Ukraine: 62% agree that Ukraine should join the EU once it's ready. Walk the streets of the Netherlands – Ukrainian flags are flown everywhere. There has never been such support for Ukraine. Also, note the results of the Eurovision voting. When the jury gives us zero and the people give us 12… For us, the "people to people" relationship is very important. And we, as government officials, must meet the expectations set by the people. If we don't, we fail to represent our people. And so I would very much like them to listen to what their people are saying.
I talked to my colleagues, telling them: if you want to get an answer as to whether Ukraine is worthy to be part of the European Union, first of all ask your companies if they want to get a 45 million-strong market in Ukraine. Ask your farmers if they want to produce ecologically clean products together with Ukrainians and cooperate with Ukrainians on the open land market in Ukraine. We must act as our peoples want. The Netherlands will only benefit from Ukraine being granted EU candidate status.
- After a meeting in The Hague with members of the House of Representatives and the Senate of the Dutch Parliament, Member of the House of Representatives Ruben Brekelmans (VVD - People's Party for Freedom and Democracy) responded on Twitter to your post on a solid "Yes" from the Netherlands. He wrote that support for EU candidate status was expressed by political parties representing less than 30% of the Dutch parliament. How does public support differ from the mood of their political elite?
- At this meeting, there was an atmosphere of comprehensive support for Ukraine, which prompted me to such an emotional reaction. Our goal is to get more than 50%. We're working on this, we're talking to people, we're meeting to settle all issues. I hope that Ukraine, in addition to getting EU's strong support of in the fight against Russian aggression, will also receive during the European Council summit a positive signal about the status of an EU candidate.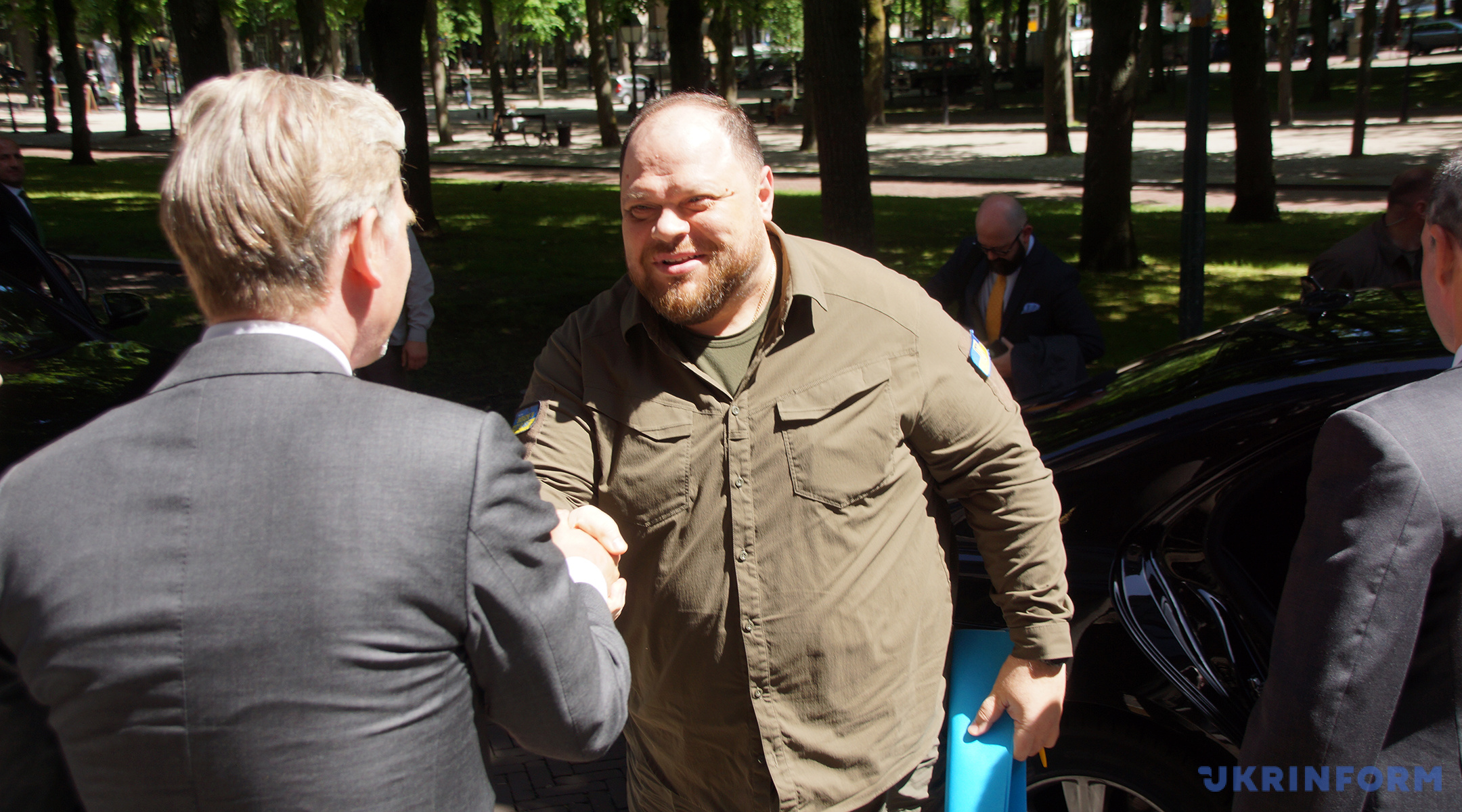 - Tell us about the advantages of granting Ukraine the status of a candidate for EU membership.
- We say that the candidate status allows us to start in-depth cooperation. Today, Ukraine has a powerful army, perhaps one of the most powerful ones in Europe and possibly in the world. Territorially and geographically, Ukraine provides a really good corridor for logistics routes. And we are ready to review all these things related to making Ukraine such a transformational hub.
It is also about rebuilding and reconstructing Ukraine. This can be a unique project because today everyone knows where Ukraine is, and all attention is on Ukraine, a symbol of courage and a strong spirit.
Also, there's our IT technology. I met with the Vice President of Philips, showed our "Diia" application, and told how we can join forces on the health care system because they specialize in medical projects and are ready to negotiate with businesses.
Ukraine has something to offer Europe in terms of economic and human capital. And they see it, because today the 6 million Ukrainians who have left for Europe have shown that they are Europeans, highly educated, cultured, literate people who can strengthen Europe.
Sanctions should not have exemptions
- What is Russia's influence on EU nations?
- Of course it has, and I explain it at every meeting. I say: if you think that you're not yet at war, it's already going on. It's just that Russia is waging a completely different war today. It first inserts a sting of propaganda, gets into your brain, then introduces a financial sting and hooks you on the needle of energy, economic courting, and so on, destroying your principles. Then they insert a political needle -finding the parties or groups through which they provide financing and gain control over you, and only the third stage is the stage of full-scale invasion. You will never know when the third stage will come. And this must be understood.
- Are the existing sanctions working?
- Sanctions that provide for some exceptions or circumvention options are not enough. When we talk about sanctions, they should have no exemptions. When we started talking SWIFT, we had to act against the whole banking system, not against some banks. When we talk about the energy embargo, it should be a complete embargo on all energy, not separately on oil, then separately on gas, and separately on coal. The war with Russia and the pressure of sanctions should not be homeopathy, but surgery. We have to cut them off and put an end to this all. I understand that it's a difficult thing to do, but the price in the future, in case, God forbid, we lose, will be catastrophically high for the whole world.
When we talk about personal sanctions, it must be made clear that the Russians must leave the EU within 48 hours, and rightly so. Your children should not study in elite European schools, but in Syzran and Ryazan, because you are building that world and you have to be honest. Today, having ties to Russia's elite must be toxic around the world, and only then can we say that sanctions are working.
- Is it possible to reach a peace agreement with Russia?
- Any war ends either with victory, capitulation, or a peace treaty. Undoubtedly, there are certain options for negotiations but I've already emphasized the red lines a million times. There are three red lines that Ukraine will never cross in any negotiations. This is a question of Ukrainian independence, Ukrainian sovereignty, and Ukrainian territorial integrity. These three issues cannot be subject of any discussion. In addition, I would like to emphasize that with each Mariupol, Bucha, ir Irpin, the room for negotiations is becoming smaller.
War is a pandemic, no one can stop it at the border
- Which countries seek to play the role of mediators?
- There are many countries wanting to play the role of mediators, and we see this from their statements, and this is the right kind of desire to stop the war. But there can be no bargaining for three fundamental things. And Ukraine, entering into any negotiations, must receive strong security guarantees. It should not be another Budapest Memorandum, it should be concrete action, which will clearly state that in case of any aggression, all these countries will stand up for Ukraine. Only then do we understand these guarantees. If this is not the case, such negotiations are worth nothing.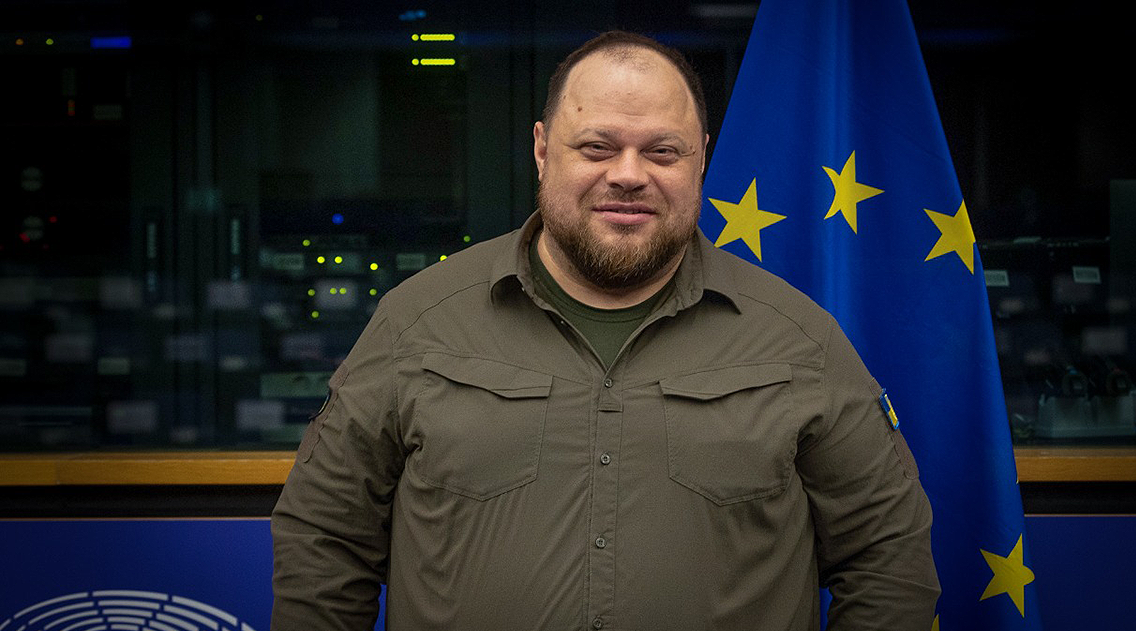 - Does Europe understand that with Russia, anything can be settled only from a position of strength?
- I think they already understand this much more than they did before Feb 24, 2022. Because until that day, there had been such a common vision that everything can be agreed. But it's not the case because the agreements with Russia are not worth the paper on which they are penned. That's me quoting Bismarck, and this has been massively confirmed. That's because Russia has violated all possible agreements that have been concluded.
- What are your expectations of June 24?
- I have only one expectation: Europe must say "Yes". Europe must send a powerful signal to the Ukrainian people, a powerful signal to our soldiers on the front line that everything for which the Ukrainian people are suffering now is not in vain. I'll say frankly: if Ukrainians don't receive this signal, it will go to Russia – that Europe isn't united, Europe doesn't support Ukraine. And then Putin will go further, 100%, he will press on and crush the weak. And we all need to understand that. And if someone thinks that they are far away territorial-wise, believe me, this is a pandemic. And any war is a pandemic as no one can stop it at the border. And now Ukrainians are the vaccine against this pandemic. Today, we are defending Europe at the cost of our people, our territories, our lives, broken families and crippled destinies. This is the price of a calm and wholesome Europe today. And people should be reminded of that because some are starting to say that there is Ukraine fatigue being observed. Today in Ukraine we are very tired of waging a grueling war and defending everyone's peaceful sleep. If we don't receive such message on June 24, Putin will. He will figure out he can go on with impunity. I'm asking ask you to do everything to make June 24 a turning point and our great common victory.
- What's your victory formula?
- For me, there is one absolute definition of victory – the return of Ukraine's territories as of August 24, 1991, the moment when we gained independence; prosecution of those guilty and compensation for damage caused by Russia. This is my victory formula.
Iryna Drabok, The Hague
Photo: Iryna Drabok, Twitter / Ruslan Stefanchuk, Alain ROLLAND