Sergiy Kyslytsya, Permanent Representative of Ukraine to the United Nations
The Bucha video aired at an UNSC meeting was the first such case in history
08.04.2022 14:35
Russia has suffered this week a number of defeats on the diplomatic front. In addition to the parade of expulsions of Russian diplomats from many countries around the world, Moscow was expelled from the UN Human Rights Council. The UN Security Council has rejected Russia's attempts to convene a meeting to spread Kremlin's lies about the atrocities in Bucha. President Volodymyr Zelensky spoke at the Security Council, calling for reforms of the body and the United Nations as a whole to effectively counter aggressors, and offering UNSC members to watch a video from Bucha, a unique event in the body's history. Russia has failed to prevent the effort, too.
We sat down with the Permanent Representative of Ukraine to the UN, Sergiy Kyslytsya, to talk about the latest diplomatic battles in New York, where the UN Headquarters is located.
BY QUITTING HRC AFTER UNGA DECISION, RUSSIA RAISES WHITE FLAG
- Let's start with the latest ... On Thursday, the UN General Assembly voted to suspend Russia's powers in the Human Rights Council. What does this mean for Moscow in general?
- This means that the Russian Federation cannot vote in the Human Rights Council and make proposals on its own behalf on draft decisions. If necessary, they are forced to act through their proxies.
Given the poorest-quality composition of the HRC in its history, I am sure that there will be many such proxies that will make proposals that meet Russia's interests. But, fortunately, this will not add votes.
The founding documents of the Human Rights Council, adopted more than 15 years ago, do not provide for a procedure for complete expulsion from the body. The country can only be deprived of its powers for gross and systematic human rights violations.
Only countries that meet the criteria for membership, as set out in the 2006 General Assembly resolution establishing the HRC, may be members, although the wording of the criteria is more like a wish than a reflection of reality. (Besides Russia, the HRC includes countries like Venezuela, Libya, Armenia, Sudan - ed.).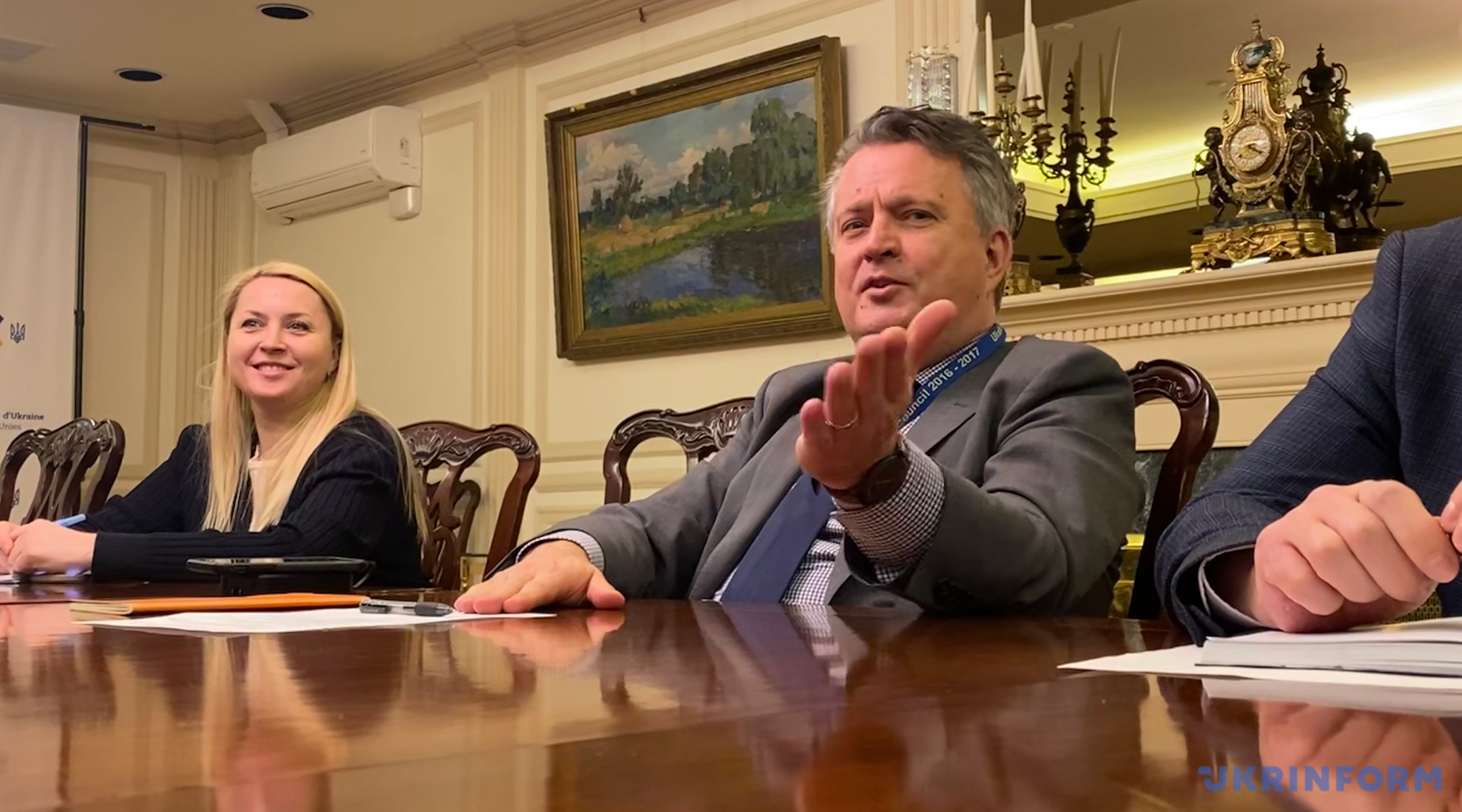 - But, as we see, after the General Assembly made its move, Russia itself announced their own withdrawal from the Council… It quit…
- With its statement on leaving the HRC after the resolution was adopted, Russia actually recognized its capitulation. After the battle, as you know, they don't wave fists, but raise a white flag. That's what Russia did – raised their white flag. This opens the door to saving the Human Rights Council. The defeat of the Russian Federation means holding new elections and electing a healthy nation are replacement, the one that's really committed to protecting and promoting human rights.
Symbolically, this happened on the International Day of Remembrance for the Genocide in Rwanda, which is a powerful reminder that the punishment will surely catch up with war criminals, no matter how they act.
VOTING FOR HUMAN RIGHTS VIOLATIONS, MANY NATIONS EXTRAPOLATE IT TO THEMSELVES
- In March, 141 countries out of 193 members voted for the resolution "Aggression against Ukraine", while the resolution "Humanitarian consequences of aggression against Ukraine" saw support of 140. Apart from Russia, only four countries opposed these documents: Belarus, Eritrea, North Korea, and Syria. As for removing Russia from the Human Rights Council, only 93 countries voted for the motion, while 24 were against. Why such a difference in votes?
- Such a decision is much more difficult than condemning the war. Because when it comes to aggression, it is unlikely that any other UN member state can imagine itself as an aggressor. As for human rights violations, some states may extrapolate the issue to themselves. After all, many governments are accused of rights violations.
After all, it is a question of removing the country from participation in the UN's main bodies. Although the Human Rights Council is currently subordinated to the General Assembly in accordance with its statutory documents, the issue of separating the Council into an independent body within the UN system, such as the Security Council or the Economic and Social Council, has long been on the table.
NEVER IN THE UNSC HISTORY HAS A VIDEO BEEN AIRED AT A MEETING
- A unique meeting of the UN Security Council on Russian atrocities, committed in Bucha, was held this Tuesday. The President of Ukraine addressed that meeting, while UNSC members even watched a video showing the Bucha horrors. Did you speak on the sidelines with the diplomats of other countries represented in the UNSCE on how they perceived Zelensky's speech and all these events?
- The speech saw a very positive response, not only because President Zelensky is an extremely successful communicator and many countries around the world listen to his addresses with enthusiasm, but also because his speech contained fundamental issues that resonate with the national interests of different nations – even those thousands of miles away from the war.
We gained 141 votes in the March vote also due to an incredible number of small and medium-sized nations finally realizing that they are vulnerable.
If the Russian Federation wipes its feet on the UN Charter, humanitarian law, and international law in general, most countries realize they will never have the power, military or economic, to resist aggression coming from autocracies like Russia. They also understand that in the 21st century, they can be attacked without Russian tanks actually crossing in.
Russia, or a similar fascist state, if, God forbid, it ever appears on the planet (which I doubt), can attack in a hybrid way. This could be cyber-attacks, financial terrorism, and energy or food blackmail. And the nations are really afraid of it.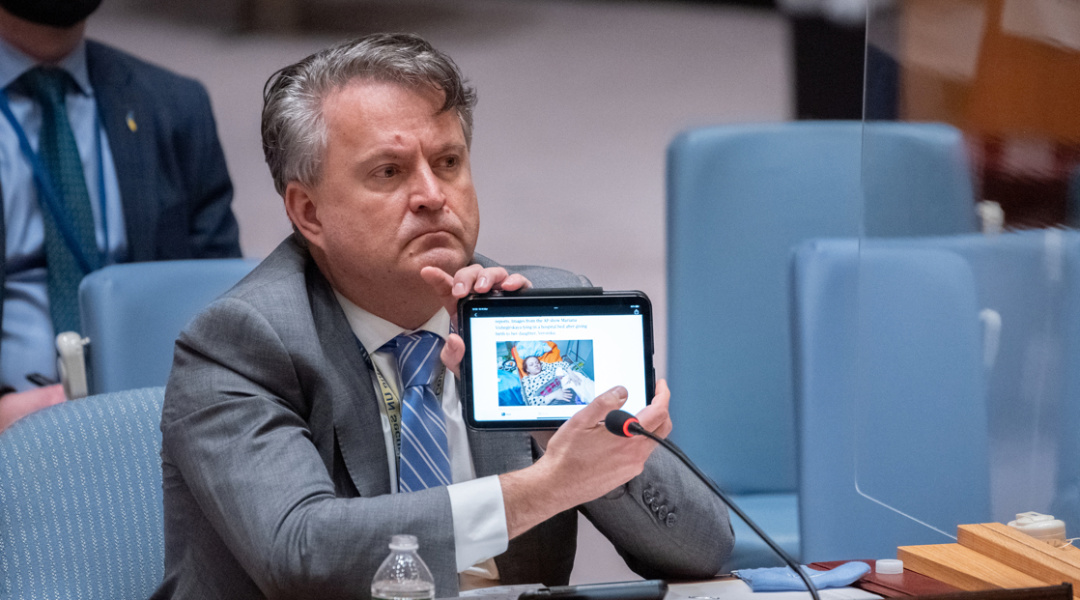 - Have videos ever been aired at a Security Council meeting?
- I know of no such cases.
- How did you pull this off?
- According to the procedural rules of the Security Council, if someone is willing to show photo evidence of some events, a break is announced, and this is done during an informal meeting.
The Security Council is a very regulated structure with many rules and explanations for these rules in place.
So far, there has been no such situation where anything like that happened during the official meeting, with no break announced.
When it came to showing a video, there was opposition at first. But both the Ukrainian and some other delegations took a principled stand. Some members of the Security Council secretariat had to speak in high tones, and in the end, this footage was aired.
Even the President's very speech at the Security Council is also an exception. Russia could have put the issue to a vote but decided not to do so in order to avoid another communication defeat, as they saw that members of the Council do seek to hear President Zelensky.
The vast majority of members believed that the President of Ukraine was entitled to address them and personally tell them and other permanent representatives who attended the meeting or watched the broadcast, what was going on in Ukraine.
Our consultations with member states have shown that, if Russia opposes, they will vote to give the floor to the President of Ukraine.
RUSSIA WAS NEVER ADMITTED TO THE UNSC, SO IT SHOULD BE REMOVED, NOT EXCLUDED
- Zelensky has called for reforming the UN Security Council and the United Nations itself, in particular to remove Russia from the UNSC, of which it is a permanent member. How realistic is it to exclude Russia from the Security Council?
- It is not a question of excluding, but removing Russia.
The Russian Federation occupied the Soviet Union's seat on the Security Council, that is, they've been sitting there illegally.
Russia has never legally won a seat on the Security Council. And the fact that it has occupied the USSR's spot for more than 30 years doesn't change the historical and legal fact that neither the Security Council nor the UN General Assembly has ever voted for Russia's membership. It (Russia - ed.) designated itself as successor to the Soviet Union after the latter ceased to exist in 1991. Therefore, it should be a matter of removing the Russian Federation from membership in accordance with the UN Charter, not excluding it.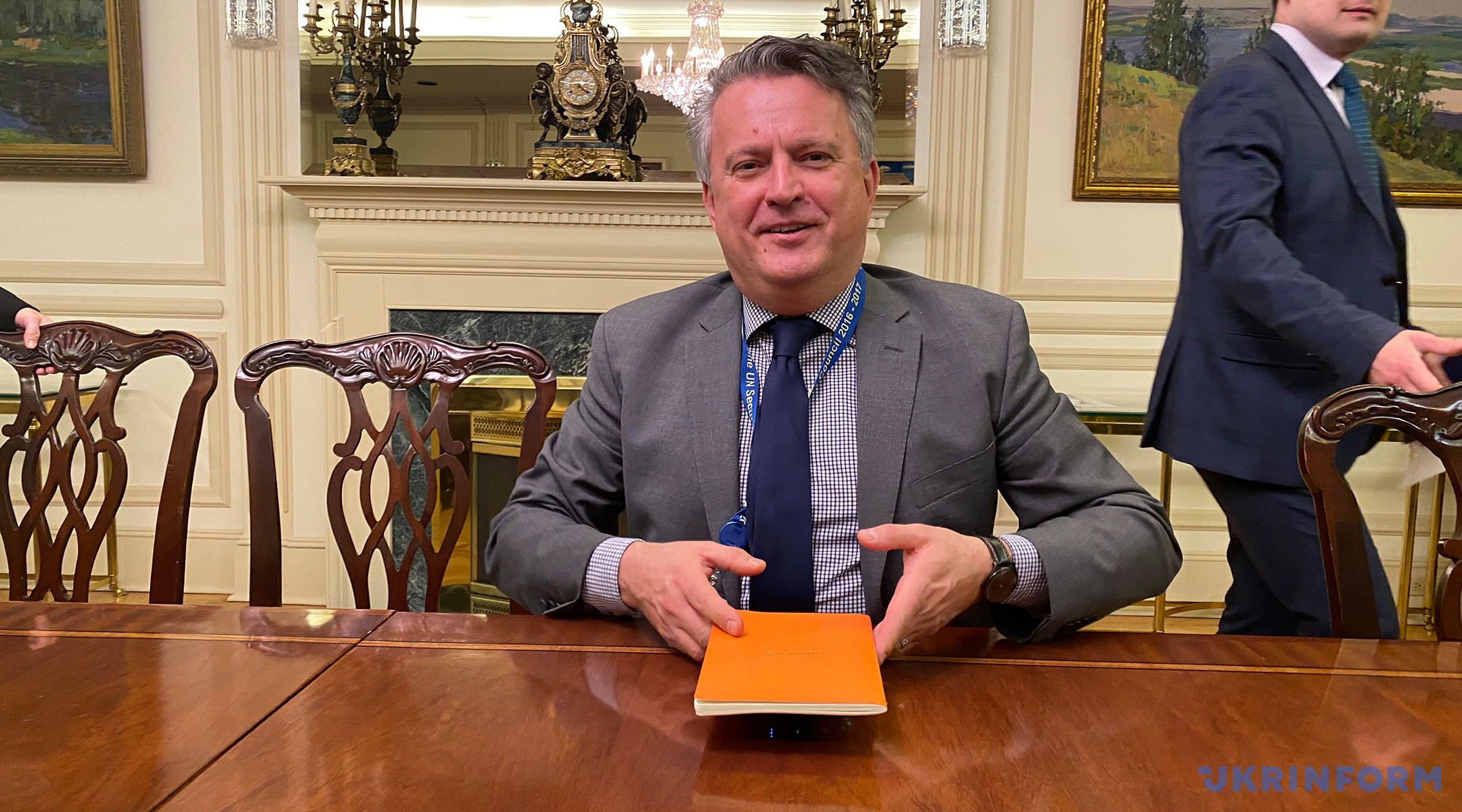 - The President also proposed to open in peaceful Kyiv an international office, which would deal with security issues...
- This is a very important topic, but I have not enough information on the issue yet.
- After each meeting of the UN Security Council, where the situation in Ukraine is discussed, my friends come and ask me: okay, they talked, condemned this all, but what's next?
- And what are they expecting? A Hollywood movie with a happy ending?
This is an extremely difficult daily job.
The latest meeting of the UNSC gave an opportunity not only to members of the Security Council, but to the entire UN community to receive information from original sources: from the President of Ukraine, from the UN Secretary General, and from the Deputy Secretary General for Humanitarian Affairs.
We all want, ultimately, that the decisions during voting in the UNSC or UNGA to be made based on information from original sources, rather than Russian fake news and reports by various media outlets that knowingly or unknowingly circulate unverified data.
The delegations heard the information from our President, without any distortions, filters, or retransmissions.
RUSSIAN DIPLOMATES KNOW THEY ARE LYING
- Russia's envoy Nebenzia and all Russian diplomats always lie about Ukraine when speaking at the Security Council. Do you believe they realize that all of this is a lie? Have they fallen victim to their own propaganda?
- I don't know what's in their heads…
- But what is your opinion?
- Undoubtedly, they know they are lying – it's obvious.
These people live in Manhattan, have all sources of information available to them, and I guess they also read Russian intelligence briefs. It is very difficult to imagine that someone without some clinical diagnosis would be unable to analyze open and closed sources and come to the right conclusion.
But let's not primitivize or underestimate these people, including Nebenzia. We may not like him, we may not share his ideological position, but let us acknowledge that one of the reasons we're reaping the fruits of the terrible destructive work of Russian diplomacy is its effectiveness.
Russian diplomacy enjoys huge funding. Every day we hear dozens of diplomats being expelled, but their embassies and missions are very far from closing over staff shortages.
Some 80 diplomats work at the UN alone. If thirty were recalled, there would be 50 left!
- Are there any foreign diplomats continuing to communicate with the Russian representative, as if nothing happened, going for coffee together?
- I don't know if anyone still goes for a coffee with him, but before the war, they used to drink more than coffee.
If you check out the UN photo library, you will see many pictures where many of my fellow ambassadors are hugging and shaking hands with Nebenzia. Even in the period from 2014, when the war began, to Feb 24, 2022.
- Do you feel that Russia's agents have intensified their efforts in the UN structures?
- I don't know if they've intensified their efforts, but I'm sure they continue to work rather actively, and dozens of assets hired by Russian special services are still out there as part of the UN system.
Volodymyr Ilchenko, New York