Vadym Prystaiko, Ambassador of Ukraine to the United Kingdom
Our partners understand the urgency and our Army's current needs
video 24.01.2022 14:00
The United Kingdom is now actively providing military assistance to Ukraine against the background of a possible Russian invasion. The NLAW anti-tank missile systems are already being delivered, while two minesweepers are also set to be handed over to Ukraine.
Why is it Britain that's pursuing such cooperation with Ukraine at the moment and what other kinds of assistance could Ukraine receive from the United Kingdom? Ambassador Extraordinary and Plenipotentiary of Ukraine to the United Kingdom, Vadym Prystaiko, has addressed these issues and spoke of a lot more in an interview with Dom TV's Vitaliy Syzov.
- The United Kingdom has begun supplying Ukraine with NLAW anti-tank missile systems. This is the world's best short-range fire-and-forget weapon for urban combat, which has no analogues in Russia. Could you reveal any details of the supply deal? How long had it been discussed?
- The agreement was signed by the two defense chiefs – our minister Oleksiy Reznikov and [Secretary of State for Defense - ed.] Ben Wallace. The latest results were summed up by the two in a phone call.
The delivery itself took place within a week after the ministers had finally agreed. This is an extremely short timeframe. Military agreements aren't usually concluded that quickly. This shows that our partners understand the urgency and the current needs of Ukraine's Armed Forces.
- Are you aware of other projects that are in the works? In particular, seaports' construction or arms supplies to the Ukrainian Navy? Can we expect the same swift response from Britain on the said issues?
- This part, the contract you're speaking of, is separate so it's moving along its own path. This is a GBP1.7 billion deal signed in London. And it is yet to be ratified by Parliament. I hope our colleagues in the Ukrainian parliament will do it quickly as we need to speed things up.
In the first phase, it will be two minesweepers that are ready, currently undergoing retrofitting at Babcock.
The other day I met with the company management. We have reaffirmed readiness to move to the next stage – technical, construction works on the sites where the two ports will be located: one – in the Black Sea and the other one – in the Sea of ​​Azov. Next will be weapons supplies to these ships and construction of new vessels. Some will be built in the UK and some – in Ukraine.
- What opportunities will appear for the Ukrainian Navy fleet after these missiles become available?
- First, we used to have no capacity whatsoever to repel missile weapons installed on warships. These anti-ship missiles operate in much the same way as anti-tank missiles. The advantage of these missiles is that they're "fire-and-forget" ones, able to track several targets. They will be mounted on our armored boats – the speedboats able to engage several targets at once due to the mosquito effect.
We hope that these opportunities, offered at the first stage, when we have no Navy fleet at all (after the Russians seized it in Crimea), will be our first response to a possible attack from sea.
- What is Britain's current role and that of your embassy in the ongoing negotiations, in particular along the U.S.-Russia and NATO-Russia lines? It is clear that Britain is not directly involved in any of those, but are there opportunities to defend Ukraine's interests through British partners?
- This is a good question because, in fact, Britain does have such opportunities. It is clear that all allies in NATO have the right to speak, but there are allies who are more committed. There are such formats as "quad" and "quint." Some recall a joke that this is a kind of Politburo in NATO. These are the nations that are more proactive. And Britain, in particular, is one of those countries.
It is also clear that Britain's naval and military capabilities in general are difficult to compare with those of other allies. For example, Britain has two aircraft carriers. There are aircraft carrier groups that allow them to perform tasks around the world. These are some serious forces. Only a couple of nations on the planet can do that.
Britain plays both an independent role and a role in NATO that we do not currently utilize, but we can look forward to this special support within NATO.
As for the United States, for example, there is the Five Eyes format, which allows the exchange of confidential data exclusively between Canada, the United States, Australia, New Zealand, and the United Kingdom. This is a closed circle that shares information. And I am glad that we have the opportunity to join this work and share this confidential data with our partners.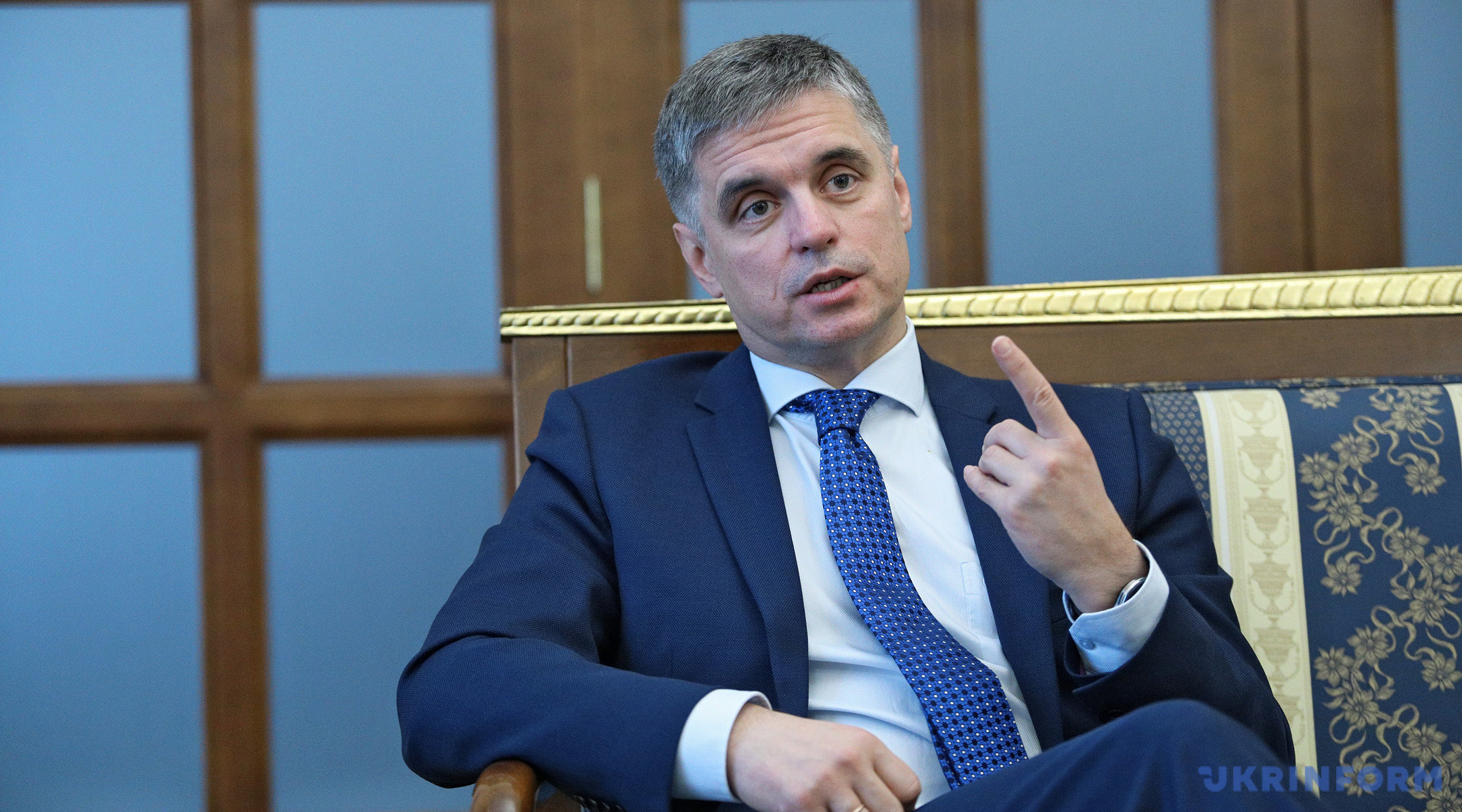 - Still, there are some problems on the NATO line. In particular, it seems that there is no single position. Maybe you have any information on that story where the planes carrying missile launchers to Ukraine flew bypassing Germany? UK officials said that no one banned them from flying over Germany and it was they who chose that route.
- I have no additional information that would be interesting for publication. The only thing I can say is that it's in the tradition of the British military and intelligence community to try to publish less information and keep all such interesting but difficult explanations to themselves.
What is being discussed now is that the Germans are really saying they did not ban it. But the position they have repeatedly demonstrated is obviously being taken into account by the British side. If the Brits are willing to do something, they act on their own. This is their principle.
We can recall how, for example, they took part in deploying paratroopers in Ukraine. That is, they took off in Britain, flew across Europe, and parachuted in Ukraine.
This is a certain level of military and political signal, in particular to Russia, that, if Britain makes a decision, it demonstrates the ability to implement it on its own. The flight directly to Kyiv and the landing of paratroopers directly in the south of Ukraine are important military and political signals
- How should Ukraine act to make this position of a united Europe more clear and unambiguous? Maybe we need to intensify our work in Germany?
- I think there is an opportunity to intensify work everywhere, in any country, including in Britain. What we are doing now makes it possible to involve a wide range of people to the hotline – politicians, academics, anyone… Besides, the press is very interested. That is, if we reach this level of interest among the media, of course, audiences begin to learn things, while the political circle begins to understand things as well. This always helps.
At the same time, each nation has its own specific features. Some countries, more powerful and less dependent on Russia, are willing to help us more actively. You see, for the last seven years we have been debating whether we will be provided weapons. So far, only a few of our partner countries are ready to do so. Britain is one of them. There's also the United States. But some continental European nations are yet to come to this move.
Our main task is for Ukraine to survive until someone understands how dangerous Russia is in its current position.
- Are negotiations being held on more significant weaponry, other than light arms?
- We are conducting these negotiations constantly. We are talking with our partners. First and foremost, our military has an important role to play for us to convey to every country or the Alliance as a whole what we need from them. Given these needs, formed by our military, we are trying to understand and stretch the boundaries of reality. For example, in Britain – on what they are ready to offer us. There are a lot of mechanisms.
First, each nation reflects on how it can afford to help us beyond financing and how its political position is confirmed by the steps it is taking, in particular by supplying arms to Ukraine. Our task as politicians, as diplomats, for example, is to help these nations understand the real nature of the current regime, the real problem that is facing Europe, that this is not just a Ukrainian problem.
This is a problem that could potentially become pan-European, if not addressed now.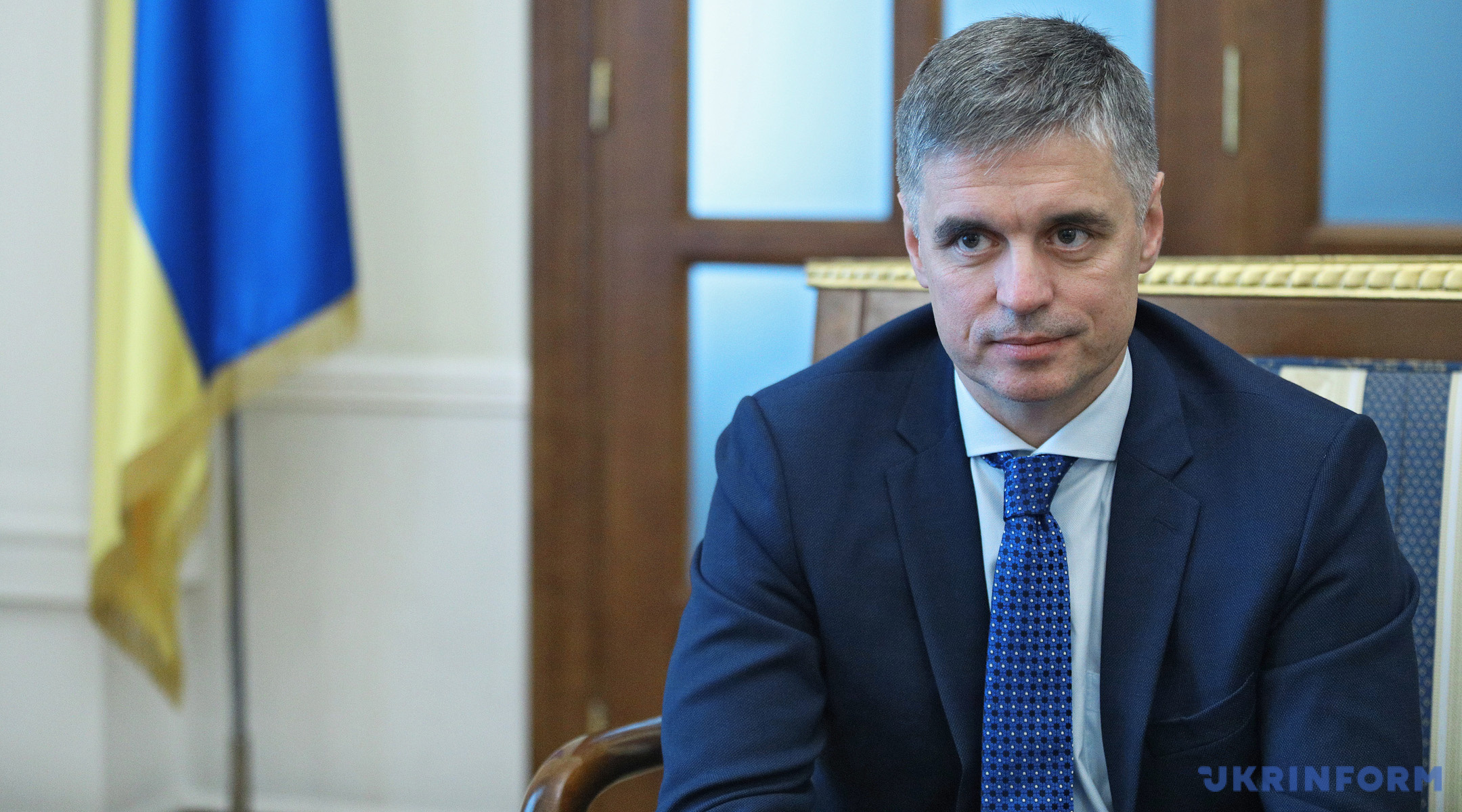 - Do you have an understanding of an action plan in case Russia goes for action in eastern Ukraine and there is an invasion? What can we expect from the embassy, ​​from the Ministry of Foreign Affairs?
- There are plans that are being developed. The depth of their detail always requires more and more work. But now there's a state of uncertainty. You see, Russia is creating this fog of war simply by using it as a lever in negotiations.
Our task and that of our partners is to separate the truth from the threat and to understand the real danger, to not allow through diplomatic means for the active phase of the war to unfold.
What could it be about? It could be about negotiations and compromise, for sure. It can be, on the other hand, a firm position and support with weapons, political support of our partners. For example, yesterday I was asked whether we would invite partners, such as Britain, to intervene with actual troops on Ukrainian territory, given that we are threatened by armed forces that are much greater than our own. I replied that if the threat was real, if there was a start of an active phase, we would ask for anything, including British troops on our territory.
- Are you personally psychologically and morally ready for such a worst-case scenario – and most importantly, technically and organizationally?
- I would more likely talk about how much Ukrainians are ready for the transition to the active phase of the war. I have some military experience. As someone who has had the honor of serving in the Armed Forces, I understand what a real war is and how catastrophic it can be for Ukraine and even for Russia. So, of course, I would like to avoid that.
But we understand how this can happen. And our diplomacy is ready to address our partners as the first signals emerge. And we are having these conversations. Our task now is to say that "Plan A" is we manage to get out of this war, to get out of this conflict without starting it. "Plan B" is, if the conflict has started, how to sharply localize it and reduce the spread of this conflict. "Plan C" is, unfortunately, if these military actions begin and they are not only at a certain location, we will have to appeal to the Ukrainian nation to mobilize, and to our partners – to mobilize their efforts and their help.
- We see that the UK's focus to Ukraine has increased significantly. In particular, Foreign Secretary Liz Truss and Defense Secretary Ben Wallace wrote op-eds about Ukraine. How does this happen? Do they turn to you for recommendations as to what they should write about?
- I'd like to admit that British politicians are prepared enough and they know what they're talking about. And of course, they remember their interests as well. The information is provided in the way they need it. Our task is to explain what we would like to be said and what we think is important. That is partner work.
I had several meetings with the Secretary of Defense. There are people who are constantly working with us, who are doing all this work. And over time, when speaking about Ukraine, he proceeds not only from the theses given to him for his speech. You saw how he spoke without using any notes so he's deeply engaged in the material. And the same goes for the State Secretary for Foreign Affairs. In addition, they communicate with their colleagues, they meet, and they talk in person.
Recently, Minister for Foreign Affairs of Ukraine Dmytro Kuleba was in London, and Reznikov was also here recently, and we're preparing more visits. That is, this exchange is under way now. It is very useful for us. Because, to be honest, Ukraine has been out of Britain's spotlight for a long, long time.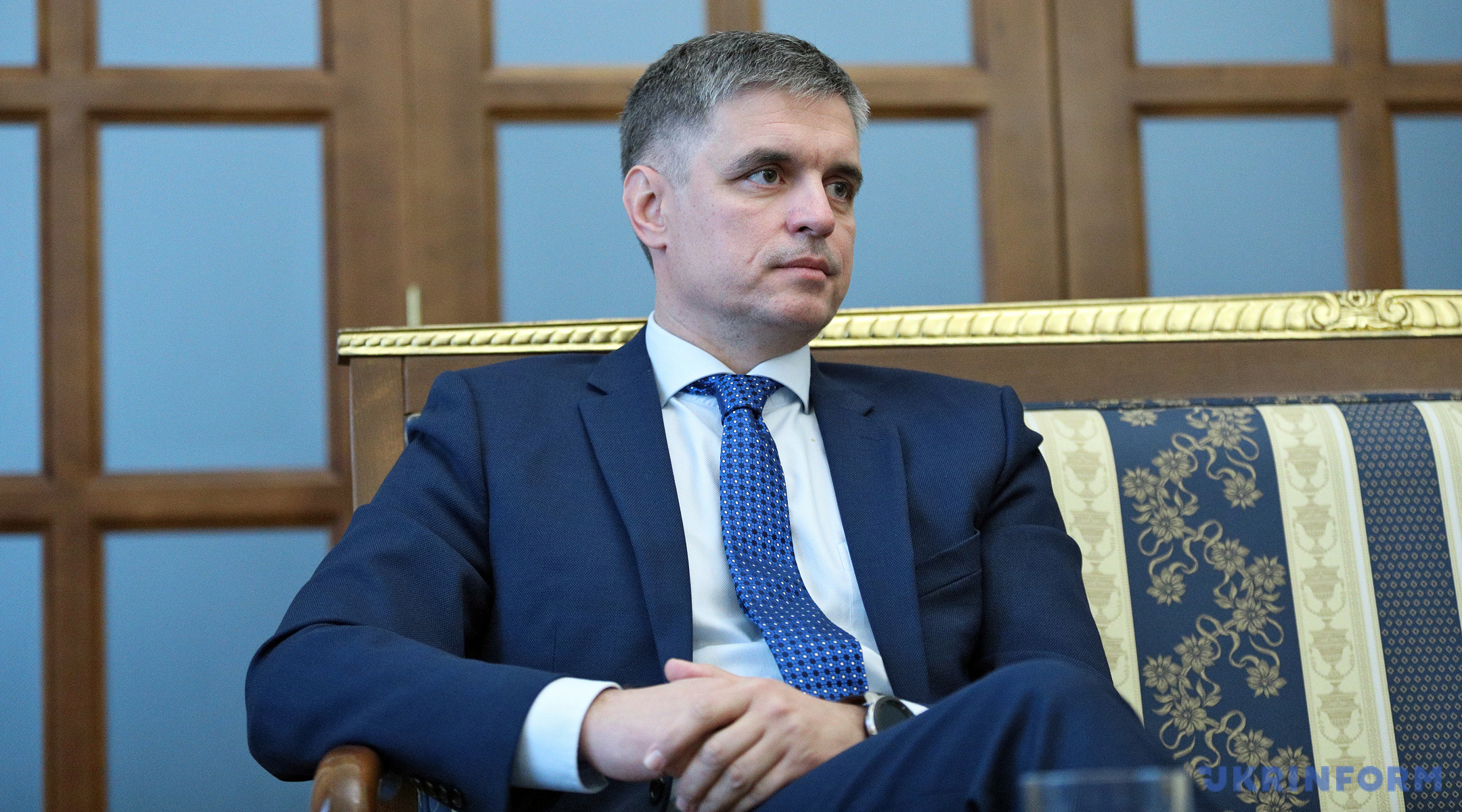 - What do you think caused the latest enthusiasm?
- They have reconsidered their role after withdrawing from the EU. You remember this report about the growing role of "global Britain." Here the idea of ​​"global Britain" is being restored. Global Britain is a nation that will seek and find its place in a new balance of power around the world.
Ukraine is mentioned twice in this document. Now they have decided that it's time to adapt their foreign policy. And in this foreign policy, Ukraine is mentioned twice as a country that is a friend and in need of help right now.
- What could be Britain's interest – is it altruism or perhaps there are certain business or political interests?
- There is certain altruism, for example. Now this altruism is called values. That is, there are values ​​that allow different nations with different interests to speak the same language. The second thing is that Russia is constantly mentioned as the main adversary in this report. Even China is mentioned as the main competitor. Russia is the main enemy, the most massive of all. That is, understanding what China is, they still see it as only a competitor, an opponent, but not an enemy, not an adversary.
- Do you think there's a conflict of values ​​between Britain and Russia?
- This is a direct conflict, which, unfortunately, is deepened by direct action. Obviously, Britain still can't forget that someone used military-grade poison on their soil to try to kill a turncoat spy. They can't believe that relations are at such a low point that, one, they have brought into their territory these dangerous weapons, and two, they have tried to poison and kill several more British citizens. They will not be able to forgive this for years to come.
- There's certain inertia, certain imperial sentiments towards Russia, there's a great influence of Russian culture that goes beyond Great Britain. Is it possible to affirm Ukraine's position in such a situation where the environment is so competitive?
- We understand that to compete directly -- say, to offer Shevchenko instead of Pushkin or Dostoevsky – isn't something we can implement right now. This would possible after many years of cooperation, being part of certain institutions, such as NATO, pursuing traditional expansion of trade, education, and some other ties. Over time, we will be able to present ourselves and show another kind of culture that is different.
Obviously, they are making the same mistake. For example, if you saw the recent hearings in the British Parliament, they recalled that they had fought the Nazis together with the Russians. This forces me today to go to a meeting with a British politician and remind them that you fought the Nazis alongside the Russians, Ukrainians, and all other nations that were part of the Soviet Union; and how many Ukrainians died. You should be grateful for our contribution as well to the victory over Nazism in Europe.
We have to work in parallel lines. That is, some really strong actors, conductors, and athletes come here to Britain. You can see that (boxing star Oleksandr) Usyk's visit for a fight with (Anthony – ed.) Joshua alone brought much more benefits than all the embassies had for many, many years. These are all things that are invaluable to us. Ukrainian wines appearing in local supermarkets, etc… For example, Travelers Club has included Ukrainian wines in its wine list.
- Does your budget cover your ideas?
- Finally, a very simple question. No, there's not enough money for anything.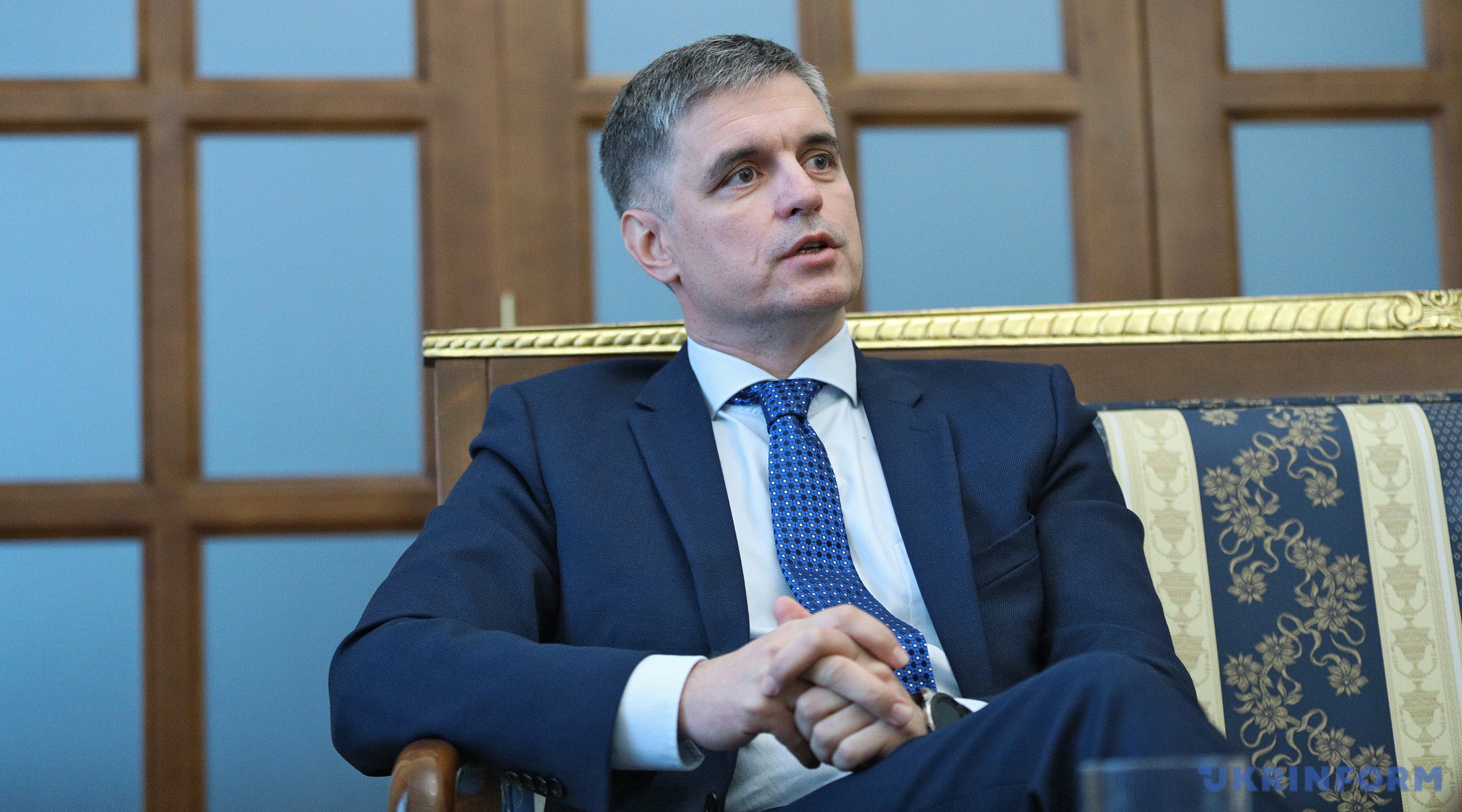 - Is this your problem personally or the problem of the Ministry of Foreign Affairs in general?
- Obviously, it's my problem that's closer to my body because, competing for the resources available in Ukraine diplomacy, I try to convey to Kyiv that if we utilize the hard-earned money of our taxpayers, let's invest in the countries that yield the greatest effect.
I believe that the arms supply to Ukraine gives maximum effect, it is a direct risk that the country exposes itself to, while helping another country. If we have reached this level, we have to invest more in this country
For example, I would like our flag to gain more prominence in Britain. This includes moving the embassy somewhere closer to the center, so that people know it's the Ukrainian embassy. We have a wonderful embassy, ​​it costs our budget a lot, but if we are already investing, I'd like it to be able to convey to everyone that this is Ukraine, this is the Ukrainian embassy, ​​this is the Ukrainian Culture House.
This is just an example of how you can express yourself. Take, for example, our Canadian friends in Trafalgar Square: a beautiful building, flags… Everyone understands that this is Canada.
For example, when I spoke with the head of the London Stock Exchange, she said they had decided to make a special unit that would deal only with Ukraine. This is the first time this happens. That's because they saw prospects, they are willing to invest in the investment structure, appointing operatives to deal with this specifically. They start to find this interesting.
The brightest British minds have voted that Ukraine is the largest outsourcing hub covering their IT needs. The runner-up is India, followed by Romania. So we're racing with India here, the nation of a billion people. That is, it's a real achievement, so drop by drop, the image is being molded of a young and aggressive (in the good sense), but a capable nation, which boasts of its IT specialists, unique art projects, and original cuisine.
- Britain is not Ukraine's main economic partner for objective reasons. Are there any areas where there may be potential growth other than wine?
- I see your irony, but Britain itself produces little to no wine, while consuming a lot. Plus, many wine lovers with plenty of money also live here. So entering such a market… For example, the Australian wine market until recently was estimated at about $5 billion annually. That is, the country was able to build a wine empire worth $5 billion from scratch.
The Ukrainian IT empire is about the same size. That is, people living in Ukraine, who have experience and desires, they have actually made, out of thin air, due to their own connections, the same economy as Australia has on wine
We have another example: we have designers who sell, say, at Harrods. That is, these are great achievements, it's recognition of our designer capacities.
A 62% growth in our trade in one year. Last year, we saw trade at around GBP 2.5 billion.
- Is it import or export?
- It's everything. But export growth of 60% over a year alone is a really high figure. This was facilitated by the Free Trade Agreement signed last year by the President of Ukraine and the Prime Minister of the United Kingdom. It simply removed the duty on 98% of goods.
- During his last visit, Foreign Minister Kuleba said that an agreement had been reached, in particular thanks to personal chemistry between Ukraine's President Zelensky and Boris Johnson. Can you explain what kind of chemistry he meant?
- I'd say that even I observed the same chemistry between Minister Kuleba and [British Foreign Secretary] Liz Truss. This happens rarely and doesn't always work. I would not always hope for that, but in these unique cases there is this human sympathy emerging between heads of state and between ministers. It is expressed in the fact that all the bureaucrats around them who will have to do what the ministers have agreed on – they get their share of positive energy in the sense that they will actually have to do this. It won't work to just give up and simply put a check mark as if it's done formally. You recently saw Prime Minister Johnson call our President just to ask what is going on, what steps Ukraine is taking, and how he can help.
The decisions that follow, including on arms supplies, are due to the fact that a relevant atmosphere has been created, a background against which this is possible politically.
- Why did this happen? Is this because they are known for a similar type of leadership, Johnson and Zelensky?
- You remember Johnson's story, right? The political story of his promotion differs from that of Zelensky. President Zelensky is from a completely different stratum of society, but both of them are inclined to stick to the unconventional approach to political business.
These are not some sad people sitting in their closed offices, having long discussions of what they have in plans. These decisions are more likely to be emotionally charged, based on a sense of what voters would like.
Dom TV
im