Oleksiy Danilov, Secretary of Ukraine's National Security and Defense Council
Our partners have assured us they will help Ukraine as much as possible in the event of a Russian offensive
22.11.2021 14:30
Canada's Halifax this weekend hosted an International Security Forum. The annual event brings together in a small Canadian city on the Atlantic coast hundreds of acclaimed security and defense experts and officials. This year, Ukraine was represented at the forum by a delegation of government officials led by Secretary of the National Security and Defense Council, Oleksiy Danilov.
After the event, Ukrinform asked Mr Danilov about the progress in negotiations, the attitude to Ukraine among Western powers, and other pressing international issues.
PARTNERS UNDERSTAND UKRAINE WELL
- You arrived in Canada for just a few days to participate in the International Security Forum in Halifax. Who have you had the opportunity to meet and what have you agreed on?
- We held a number of important meetings, talked with the defense minister and first deputy defense minister of Canada, acting chief of staff of Canada's armed forces, several U.S. senators, and other officials representing partner countries. We exchanged views on what's happening in our country, Europe, and the rest of the world.
- Could you tell us more about the meeting with the Minister of Defense of Canada, Anita Anand?
- First, we are well aware that Canada, as well as the United States and the United Kingdom, is our partner. These countries help us a lot and have a much deeper understanding of the processes that are developing today. We talked cooperation, a mutually beneficial one, I should say. When there are foreign instructors in the training centers for our soldiers who have been to the front line, they also learn to tackle modern-day challenges.
- What future awaits Canada's UNIFIER training mission, whose mandate is set to expire next year?
- I'm more than convinced that the mission won't just end there. It will further continue its work, whilt its format remains an open question. We have plenty of things in common with Canada and we must stand together.
CANADA SUPPORTS UKRAINE'S ACCESSION TO NATO
- To what extent were your interlocutors informed about the situation in Ukraine?
- It is no secret that we exchange intelligence data, so almost everyone understands what is happening. The only thing that remains unclear is whether Putin will act on the offensive, and if so, when. However, we must be ready in any case and our partners have assured us that they will help Ukraine as much as possible if D Day comes.
- Is Canada ready to support Ukraine's application for NATO membership?
- I don't think it would be difficult for Canada to support such a proposal. The problem lies with some other countries that are members of the European Union, who believe it's too early to do so. However, we will be able to convince them and sooner or later Ukraine will become a member of the Alliance.
- Halifax also hosted celebrations on the occasion of the laying of the "first stone" for the construction of the Ukrainian-Canadian spaceport. What are your impressions of the project?
- We were helicoptered to the area where the spaceport construction is set to begin in the near future. Geological works are already underway and special equipment has been deployed there. We see this project as extremely important for both our states. Ukrainian rockets will be launching off to space from the Canadian spaceport – what could be better?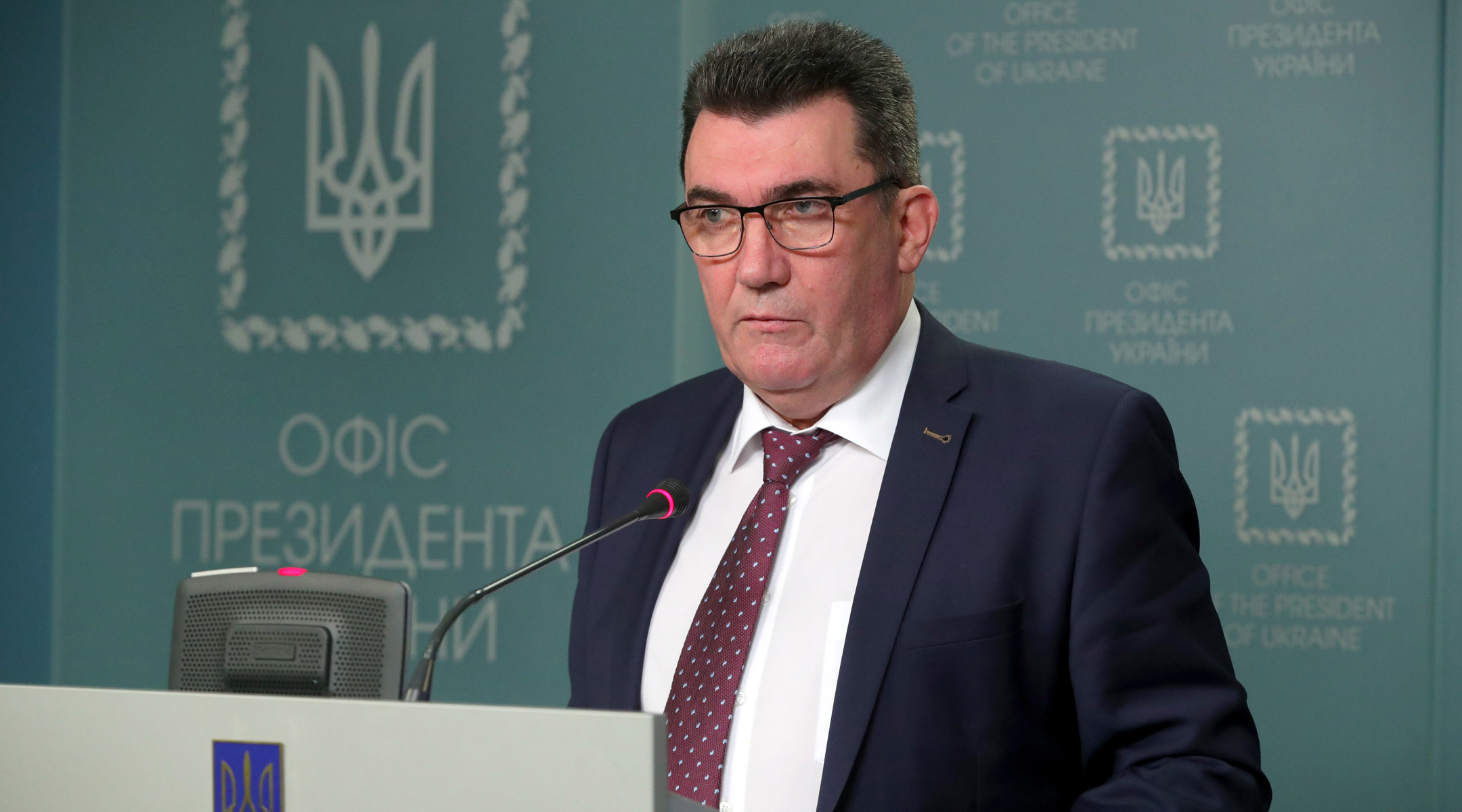 UKRAINE FIGHTING FOR RELEASE OF BELARUSIAN POLITICAL PRISONERS
- Ukraine has a formal right to purchase weapons in Canada, but so far has concluded only a single contract for arms supplies. Do we not need Canadian weapons, or are there other reasons for this?
- This is more of a technical and financial question, which I'm not ready to answer at the moment. When I get back to Kyiv, I will definitely look into that, and if there are any good offers coming from Canadians, we will definitely make use of them.
- Did any idea you voiced see resistance?
- We had no resistance here. Of course, interlocutors would express different opinions, but we are pragmatic people and we would openly say that, if democracies don't unite for a common goal, it could end badly.
- I sometimes hear claims of the so-called "Ukraine fatigue," how weary the West is of the country's constant problems, and so on. Have you experienced anything of a kind here in Halifax?
- No, there was nothing like that. I can say with confidence that we are well aware of where we're at and what needs to be done.
- Did you touch upon the situation in Belarus?
- We raised the issue that Maria Kolesnikova, who had been sentenced to 11 years in prison, remains behind bars in Belarus. The woman must be released. The whole world must unite to this end.
Maksym Nalyvaiko, Ottawa
im