Edgars Rinkēvičs, Minister for Foreign Affairs of Latvia
We have specific ideas for the development of the Crimea Platform
20.10.2021 12:00
The Latvian Foreign Minister has spent a long time in office. The accumulated experience allows him to see more deeply the landscape of the existing problems in various areas of international life.
We spoke with Edgars Rinkēvičs at the Riga Conference 2021's annual foreign policy and security forum, which took place on October 15-16.
GAS CRISIS TO BE DISCUSSED AT EU SUMMIT
- Now Europe is experiencing a large-scale energy and gas crisis. Is there an understanding in the EU and NATO of the measures, most likely joint ones, that need to be taken in the short and long term?
- These issues are also being discussed within the Alliance, but, of course, the issue of energy policy is more of the issue related to the European Union. The EU is now considering ways to address the current situation, especially rising prices. On October 13, the European Commission made specific proposals, both short-term and strategic, to avoid such crises. In the short term, for example, it has been proposed to reduce energy taxes, including VAT. These issues will also be discussed very soon, at the EU summit (in Brussels on October 21, - ed.). And then decisions will be made.
- Many experts talk about the special role Gazprom and Russia played in provoking the latest crisis.
- As for Russia's role in the current situation, the issue is also being analyzed. But so far there is no clear evidence that this is provoked by the Russian Federation. At this stage of the study, it would be hasty for me to draw conclusions and issue any loud statements.
- A week ago, the diplomacy chiefs of the United Kingdom and the three Baltic States met at a residence in Kent. What can you tell us about the meeting?
- It was a good meeting, already our second one. Let me remind you that the first meeting took place in March 2021, when Mr. Raab was UK Foreign Secretary (Dominique Raab held the position from July 24, 2019, to September 15, 2021, - ed.). Now we have continued our communication with Elizabeth Truss. The agenda was really extensive, starting with bilateral and regional relations, as well as security issues. We discussed our common policy towards Russia and China. And we agreed on a more specific elaboration of possible cooperation in countering the "hybrid war" that is currently being waged by the Belarusian authorities against Latvia, Lithuania, and Poland (the migration crisis provoked by the Lukashenko regime, - ed.).
We also talked about the ways to provide more assistance to Ukraine. Yes, the United Kingdom is no longer a member of the EU, while remaining engaged in a pro-active policy towards the Eastern Partnership countries, especially Ukraine, Moldova, and Georgia.
And we went beyond regional issues, discussing security in Europe and NATO in general. I repeat, it was a very productive meeting that will yield further discussion.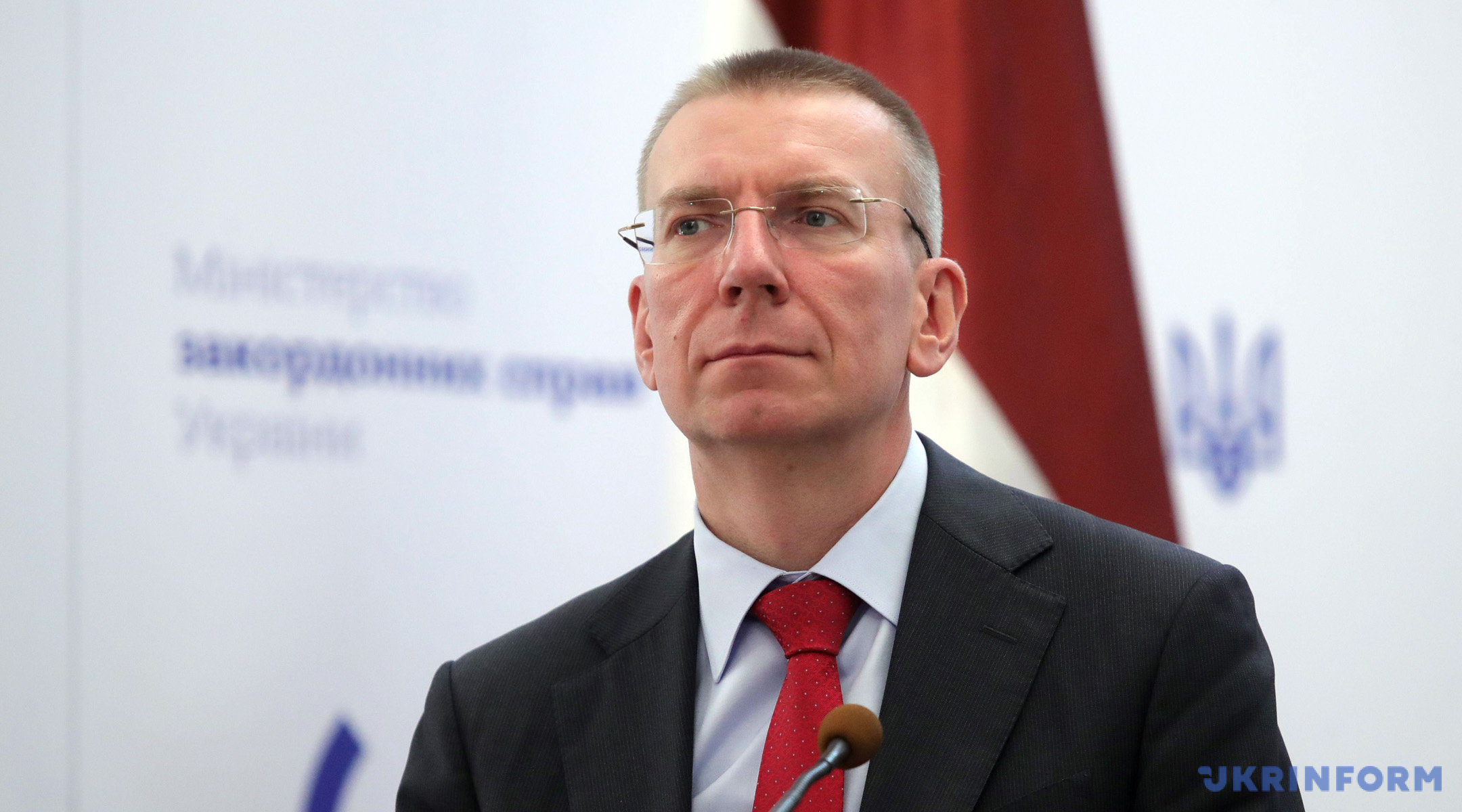 NON-RECOGNITION OF CRIMEA OCCUPATION SHOULD BE A FACT
- How is cooperation developing in the Ukrainian direction?
- First of all, I'd like to remind you that this year, in April, we had a very important visit to Ukraine by three foreign ministers of the Baltic States.
- Yes, we remember this and are grateful for this. Then there was a difficult situation with the amassing of Russian troops on our border.
- That visit of ours was important as a symbolic step, a sign of support ... Later, in August, the President of Latvia, Mr. Levits, attended the Crimea Platform, participating in its work. Now we have specific ideas for the development of the Crimea Platform. The initiator is President of the Republic of Latvia. He is an extremely qualified lawyer, a former judge of the Court of Justice of the European Union and the European Court of Human Rights. Mr. Levits would like to uphold the focus set by the Crimea Platform within the UN. We need to constantly highlight the importance of the policy of non-recognition of the occupation.
- In this sense, the Baltic States have their own experience, sad in some ways, but in some ways positive. I mean a half-century-long occupation by the Soviet Union.
- Yes, when the time came to restore independence, this policy did work out. It was easier to pursue this process as almost the entire international community did not recognize the fact of occupation of our countries ... Similarly, we must ensure that non-recognition of the Crimea occupation becomes a legal and political fact. It is necessary to speak about it, to remind about it within the framework of the UN, OSCE, and other regional organizations.
We are also currently preparing for the Eastern Partnership Summit to be held on December 15 (in Brussels, - ed.). It is necessary to draft a package of documents for it, to outline how the cooperation between the European Union and the Partnership countries, especially with Ukraine, will be strengthened. I can also say that the issue of assistance to Ukraine was also discussed during the meetings I had within the framework of the Organization for Economic Cooperation and Development. There are also some ideas to this end…
But, on principle, we would like to see that reforms toward Ukraine's development continue dynamically, so to speak. And it is to be hoped that at the same time, domestic political issues won't hinder the general reformist mood.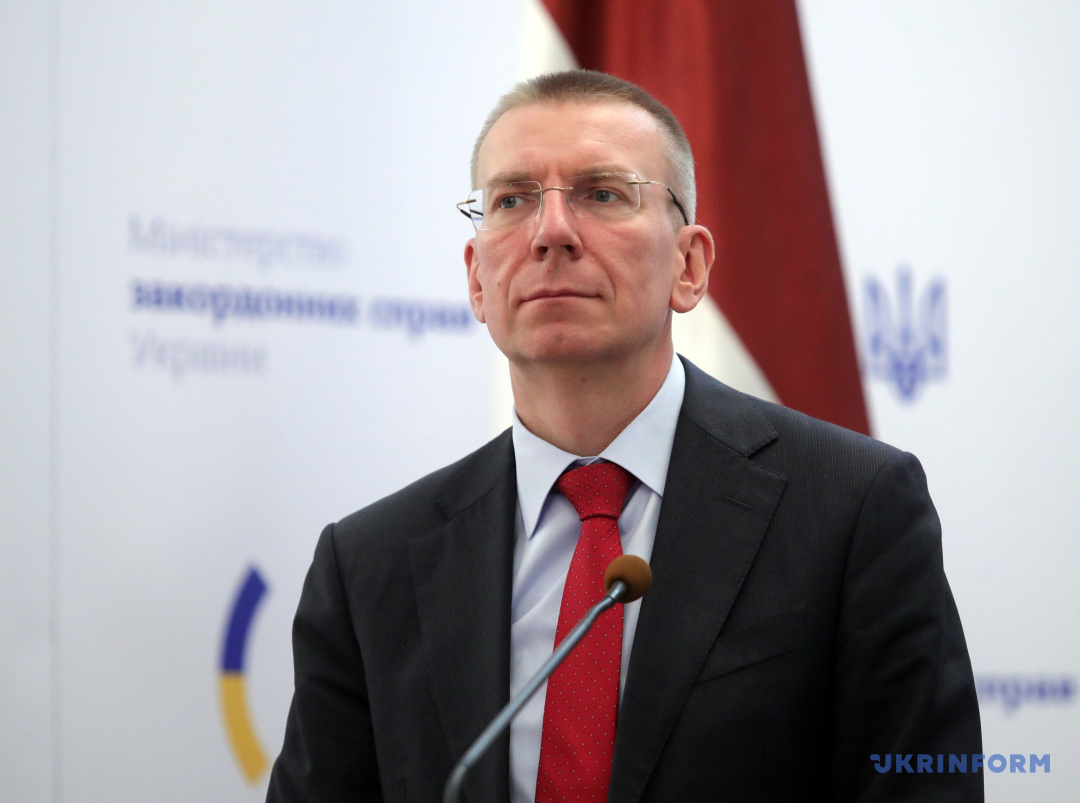 - What working contacts are in plans with the head of the Ukrainian Foreign Ministry, Dmytro Kuleba?
- I wish to believe that COVID-19 and all related problems will not prevent us from fulfilling all that is planned (after the interview it became known that the government of Latvia made the decision to introduce lockdown for the period from October 21 to November 15, - ed.). In particular, it is expected that Mr. Kuleba will visit Riga soon.
NATO FOREIGN MINISTERS TO MEET IN RIGA
- When the new administration took over the White House, it seemed that mutual understanding with European allies began to strengthen, but there was a crisis in relations with France. How strong was this shock? Have its implications been tackled?
- I'll start from afar. On October 25, I will be celebrating the 10th anniversary in my current post.
- My congratulations to you, in advance!
- Well, there's the thing, for some it's a holiday, for others it's not. Seriously, without any sarcasm, over the years I've faced various situations, including sort of similar ones. Sometimes, a common language between allies is quite easy and fast to find. Sometimes, there are quite tough debates, and not only in a closed-doors format as some things make it into the public domain and receive wide coverage in the press. This happened, for instance, when the American military campaign in Iraq began, while Germany and France opposed it. There were other episodes like this. But this is a normal thing for NATO, an organization with 30 Allies on board.
The key point we would like to see in the first place is that such issues be discussed and resolved without affecting the Alliance's general policy and general direction. And it better be done bilaterally. By the way, we also discussed the issue at a meeting with the British foreign secretary on October 11.
It is important that a NATO foreign ministerial will be held in Riga from November 30 to December 1, where we will develop a new strategic concept. It is expected to be approved by the Heads of State and Government at the NATO Summit in Madrid (June 29-30, 2022 - ed.). Our task is to find ways to strengthen the Alliance. We will also discuss what needs to be taken into account in the future given the Afghanistan experience and the withdrawal of troops from there. Remember, immediately after this event, in the first two to three weeks, many claimed that's it, the Alliance is finished, everything's falling apart, complete horror. Now it's been largely forgotten. Whatever you do, there are ups and downs in the life of any organization. Such cases shouldn't be dramatized. So we will get through this one, too.
Summing up, of course, we would like our good friends, allies, both France, the United States, and the United Kingdom, to address problems that have arisen and to be able to continue working on issues that are important to all of us. At the global level, it's about climate change, global stability, and human rights. At the regional level, it's about opposing forces that seek to destroy the balance of stability and the European security system. We do have things to discuss and accomplish. This unites us more than some episodic differences that we've had, still have, and will have from time to time. I would not want to make a drama or tragedy out of it.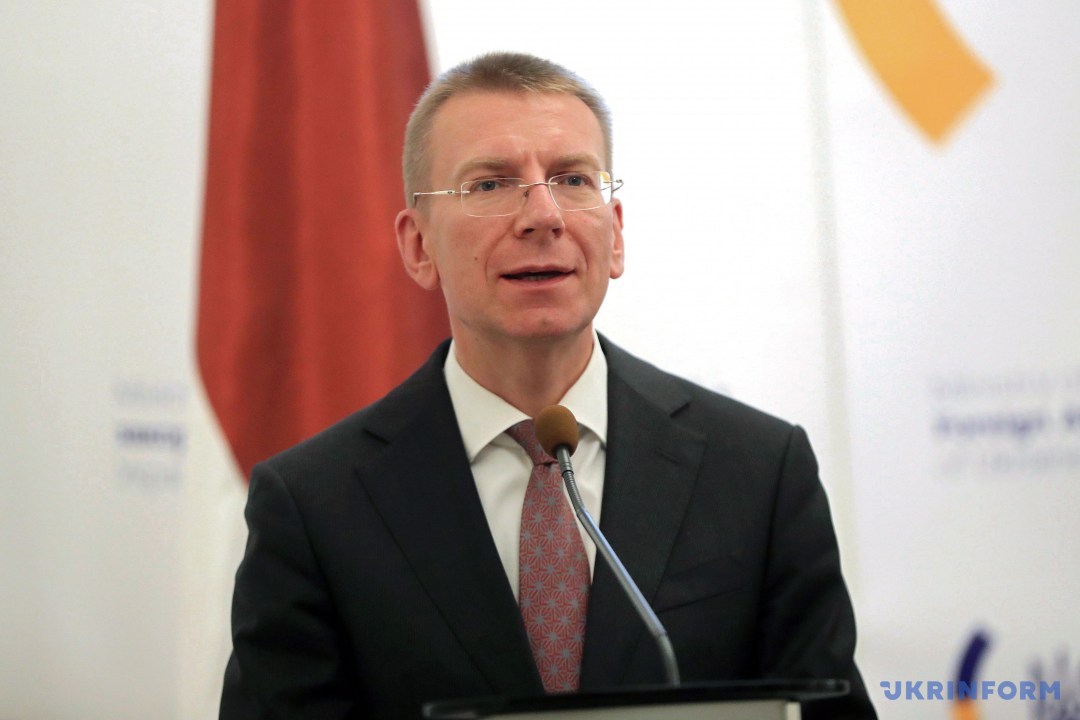 NEW SANCTIONS ON MINSK ARE POSSIBLE
- You have already mentioned the negative impact on the security situation on the part of the incumbent regime in Minsk. Could you dwell on the issue?
- Earlier, the European Union made great efforts toward cooperation with this country. At the same time, speaking with Belarusian diplomats, we noted that, if the situation with political freedoms and human rights deteriorates sharply, this will, of course, affect relations between Belarus and the EU. This happened after the August 2020 elections, which we did not recognize due to a lack of transparency. Besides, the grounding of a Ryanair passenger jet flying over the country's territory is something from the Middle Ages. What we're seeing now – elements of a hybrid war through exploiting individuals, migrants – took the situation to another level. Indeed, we would really like to help people facing repression in Belarus, we'd like to see some things get better, but so far the only thing we're seeing is deterioration. This means both with regard to the hybrid war that's being against us and with regard to the situation of political rights and freedoms of Belarus citizens, a very possible option is to impose another package of sanctions.
Oleg Kudrin, Riga