Erin O'Toole, leader of the Official Opposition of Canada and the Conservative Party of Canada
A continuous strong line against Russia is key
24.11.2020 09:35
Erin O'Toole, 47, was elected the new leader of the Conservative Party of Canada in late August this year. Given his party's position as the second-largest in the federal parliament, he also became the leader of the Official Opposition and one of the main contenders for the role of prime minister.
Ukrinform talked to Mr O'Toole about Ukraine, Russia, sanctions, visas and other aspects of Canada-Ukraine relations.
WE PUSHED FOR LETHAL MILITARY AID FOR UKRAINE
Question: For the past few years, Ukraine hasn't been among priorities for Canada's international assistance. Given challenges, facing Ukraine nowadays, shouldn't Canada pay more attention to the country?
Answer: Absolutely! From the Conservative standpoint, Ukraine is a very important ally of Canada. It is unfortunate that the high level of engagement on the Russian issue went down under the Trudeau government. Ukraine will definitely be a high priority for the Conservative government led by me.
Question: In 2017, Ukraine was added to the Automatic Firearms Country Control List, thus receiving formal approval for the arms trade with Canada. Still, unlike the USA, Canada has not provided any lethal military assistance to Ukraine. Do you agree with this policy of the government?
Answer: It was us who pushed for Ukraine to be added to the List. We began providing non-lethal military aid to Ukraine during the previous Conservative government. Our intention was first to show Canadians that the military equipment and assistance went exactly where it was needed - to the Donbas region. After that, we could have moved from defensive and non-lethal to some strategic lethal assistance. It's now permitted, but unfortunately, as with many other things regarding Ukraine, this government stopped the progress. We need to maintain the chain of continuity. We certainly thought it was needed and all we have to do is to maintain this kind of approach.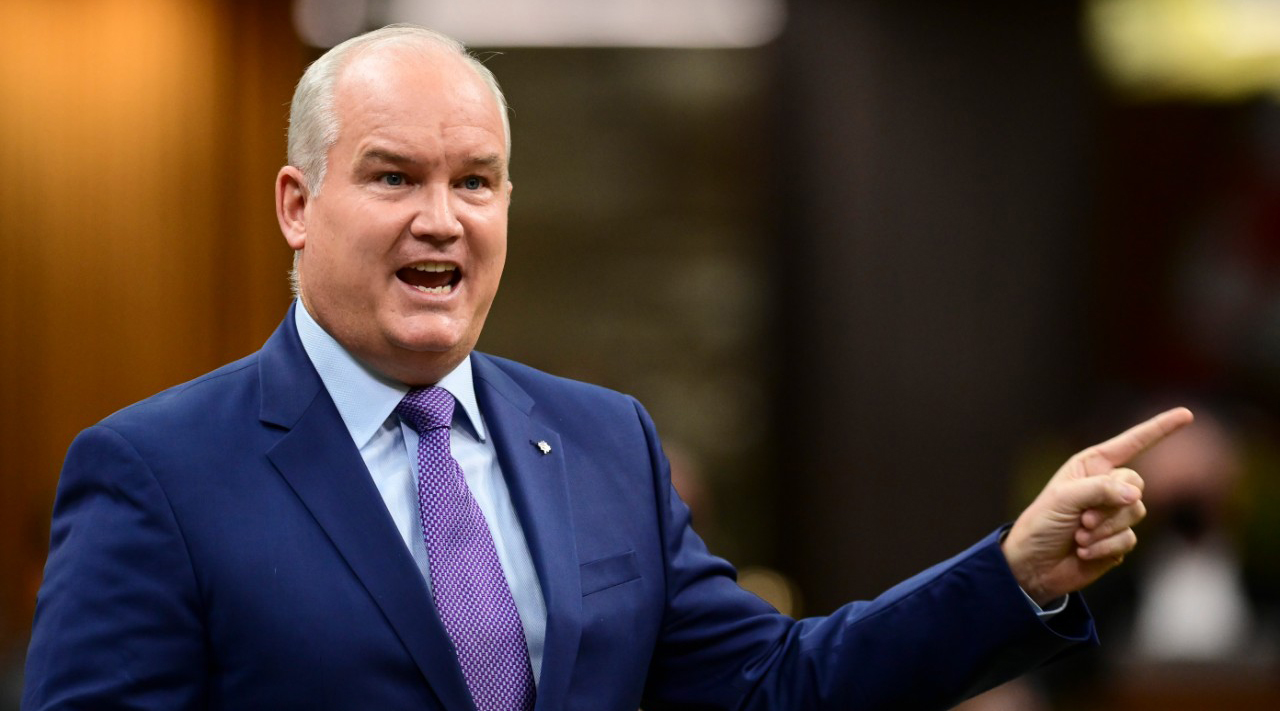 Question: Let's move to a civilian domain. Canada-Ukraine Free Trade Agreement has been in force for three years already. It's now going through the process of a planned review. Should the Agreement be extended to cover services and investments as Ukraine requests?
Answer: It would be a natural next step, evolution of the agreement. There's a need to extend it because Canadian trade in services actually outstrips our goods trade. As Ukraine continues to show economic growth and development, there's a tremendous opportunity to expand the market for our services: finances, insurance, consultancy etc. In return, Canada can provide foreign direct investments to facilitate economic exchange. Canada is fortunate to have a vibrant Ukrainian community which can link foreign direct investments and trade opportunities. I hear all the time from Ukrainian credit unions and other businesses that these extended trade opportunities would be really helpful.
Question: Do you support visa liberalization between Canada and Ukraine?
Answer: That is something we are looking at right now: simplifying and removing the barriers when we get to the office. Obviously the pandemic has changed a lot in how we approach travel. Now Canada has to clear immigration backlog caused by COVID-19 and other factors. But eventually our goal would be to finally remove the temporary requirements.
MORE SANCTIONS NEEDED AGAINST THE KREMLIN
Question: Now let's talk about our common neighbour - Russia. Are you concerned with this country's military developments in the Arctic?
Answer: Yes, and I've been talking about this for quite some time already. Other than investments made during the Harper era, for the past four years Canada has done nothing in the Arctic. We have to get serious particularly in the areas of major infrastructure and security.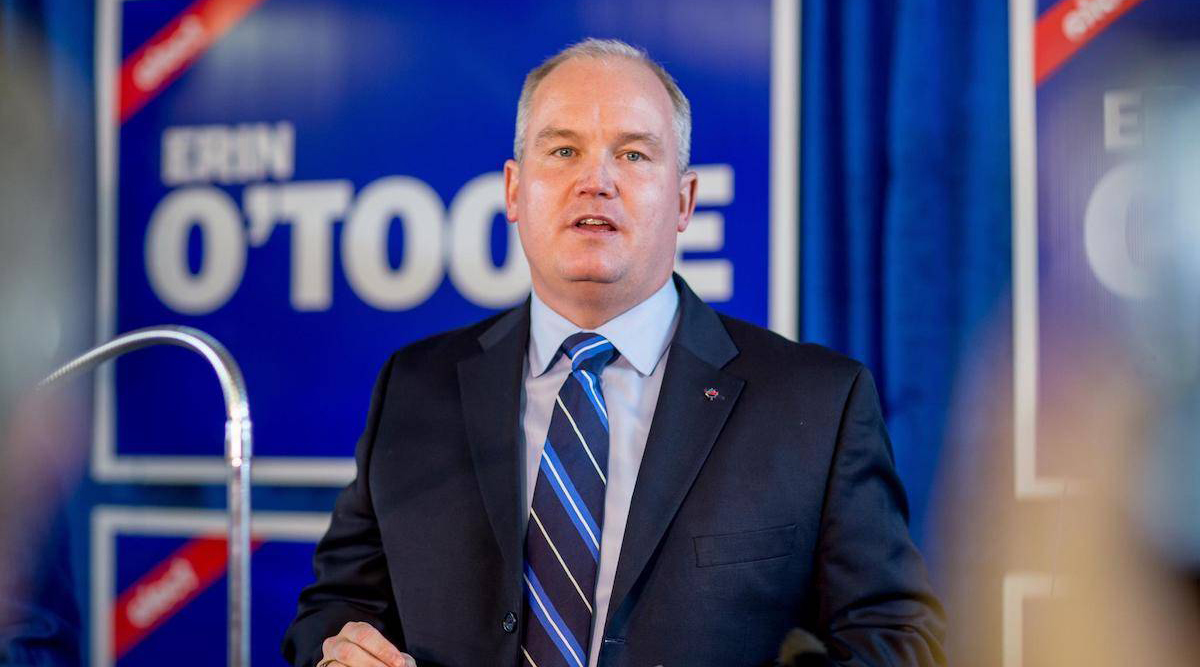 Question: Since the last time Canada extended sanctions against Russia for its hostile involvement in Ukraine, Moscow has done nothing to stop violence in Eastern Ukraine. Should Canada extend sanctions against Russia given the Kremlin's continued unwillingness to respect international law?
Answer: Yes, I think we should. As you know, the Magnitsky Act is the creation of the Conservatives. At first, the Liberal government resisted but then changed the course and used it, but sparingly. This tool is meant to put pressure and it should be used more. We should coordinate actions with our allies to apply maximum pressure on key Russian officials directly involved in the Donbas and Crimea.
RUSSIA IS ONE OF THE LEADING BAD ACTORS IN THE WORLD
Question: If you were the Prime Minister, would you invite Russia to G7?
Answer: Definitely not. We need a rebalancing in global affairs. Canada and other liberal democracies that follow the rules, promote security, peace and free trade should stop allowing bad actors to benefit from the membership in multilateral organisations - like WTO and G7 - while they brake international law and attack the sovereignty of neighbours. A continuous strong line against Russia is key. When Conservatives are in power, we'll push G7 and our other allies on this issue.
Question: Russian state propaganda is freely disseminated in Canada via Russia Today and other media outlets. Do you consider it as a threat to Canadians?
Answer: Yes, our regulators and government should be taking this very, very seriously. Just recently, the Conservatives passed the motion in the House with respect to Chinese interference and influence operations on our soil. But we have to also recognise Russian interference operations. They use not only outlets like RT, but also conduct online campaigns utilising subjectivation, intimidation and tracing among other things. We need to give our intelligence the tools to stop it.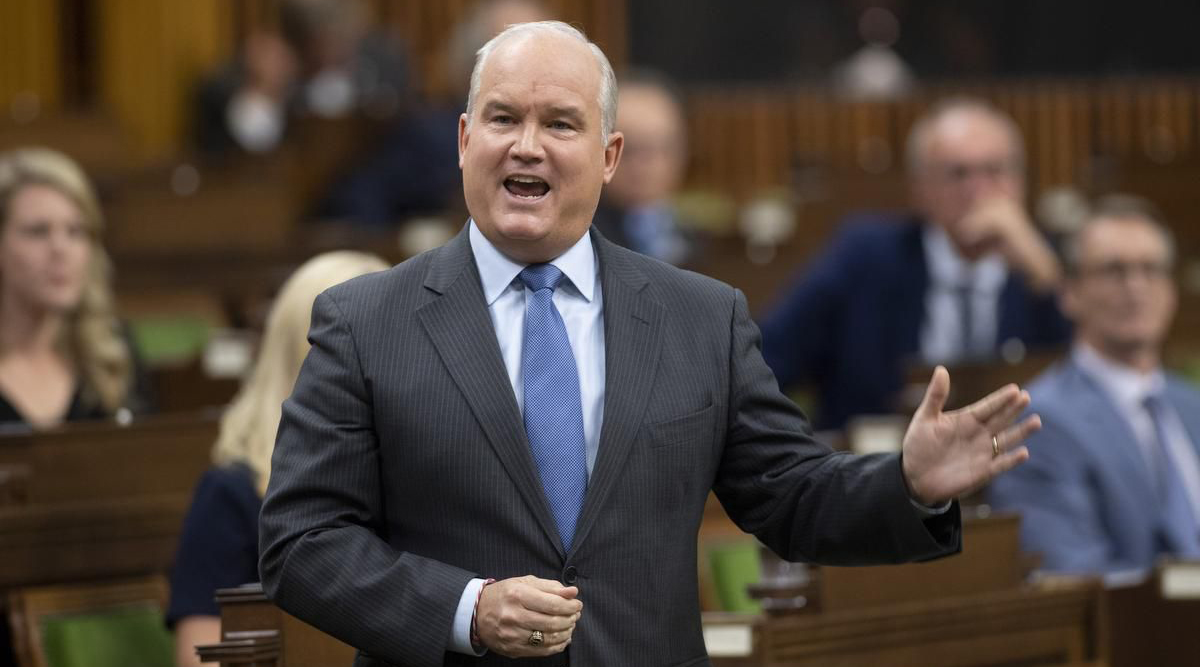 Question: Does it mean that Russia is a threat to the sovereignty and territorial integrity of Canada?
Answer: Yes, it's quite troubling how Mr. Putin had flagrantly disregarded international law, condoned human right abuses, violated the territorial integrity of neighbouring states, organised cyber-attacks etc. Russia is now one of the leading bad actors in the world and we should use our diplomatic ability to isolate and really call out this conduct, particularly against such important ally as Ukraine.
Maksym Nalyvaiko, Ottawa