Oksana Koliada, Minister for Veterans Affairs, Temporarily Occupied Territories and IDPs
There was silence when I spoke at UNGA about humanitarian consequences of Russian aggression
19.12.2019 12:24
Oksana Koliada is not only a top-ranking state official. She is also a retired colonel, combatant, volunteer movement activist. She was one of those who worked on the creation of the Ministry for Veterans Affairs, which was formed in November 2018 and subsequently (in August 2019) merged with the Ministry for Temporary Occupied Territories and Internally Displaced Persons. We talked to Ms. Koliada at UN headquarters in New York, where she arrived for a brief visit to speak at a plenary session of the UN General Assembly and to negotiate a plan for humanitarian aid to Ukraine for the next year.
Q: You have just spoken from the UN General Assembly rostrum about the humanitarian disaster caused by Russian aggression in Ukraine and about the government's plans to reintegrate the occupied territories.
A: They say, when there is silence in the hall, it's a sign that they listen to the speaker... It was quiet when I was speaking. The facts and figures speak for themselves.
I said that Russia's armed aggression has been going on for 2,075 days. More than 13,000 Ukrainian citizens, including 3,345 civilians and 172 children, have been killed over this time.
The village of Pisky, once a respectable settlement near Donetsk, is now home to six families who have neither the strength nor financial means to leave everyday gunfire. I showed a photo of Pisky, as it looks now, and a photo of children from the occupied village of Kominternovo. Children from such villages often want to receive Ukrainian education and are forced to even risk their lives for the sake of it. Ten children from the village of Staromarivka get to a school in the Ukraine-controlled village of Hranitne every day, covering four kilometers along a mined path and a half-destroyed wooden bridge... This happens so regularly that Google Maps drew the route.
Q: As far as I know, you held talks about UN humanitarian aid to Ukraine next year. What was agreed upon?
A: Yes, we discussed with UN representatives a humanitarian aid plan for the next year. Its volumes are still being formed. Last year, we should have received $160 million, but due to financial problems at the United Nations itself, we received only half of this amount.
But now we are changing our approaches. We want to move away from, so to speak, urgent assistance and to switch to support for development projects. So we are correlating this with our international partners.
Today, Ukraine is already capable of solving pressing humanitarian problems. For example, for the first time next year, we will fund a program to compensate for destroyed housing. 40 million hryvnias of budget funds are pledged to this end. Previously, compensation was paid only at the expense of international organizations.
We want to develop the potential of people who live in the frontline zone. We encourage the opening of their own business, retraining, we are also dealing with psychosocial adaptation. We are building resilience centers for the population living in the area. We are changing our philosophy. We are trying to move away from the paternalistic attitude of the state towards people affected by Russian aggression. We need them to become financially independent.
Much has already been done to facilitate access to administrative services for residents of occupied territories. The passage through the contact line has been simplified.
Our mission is to improve the investment climate in the frontline zone although it is not just the job of the ministry I head.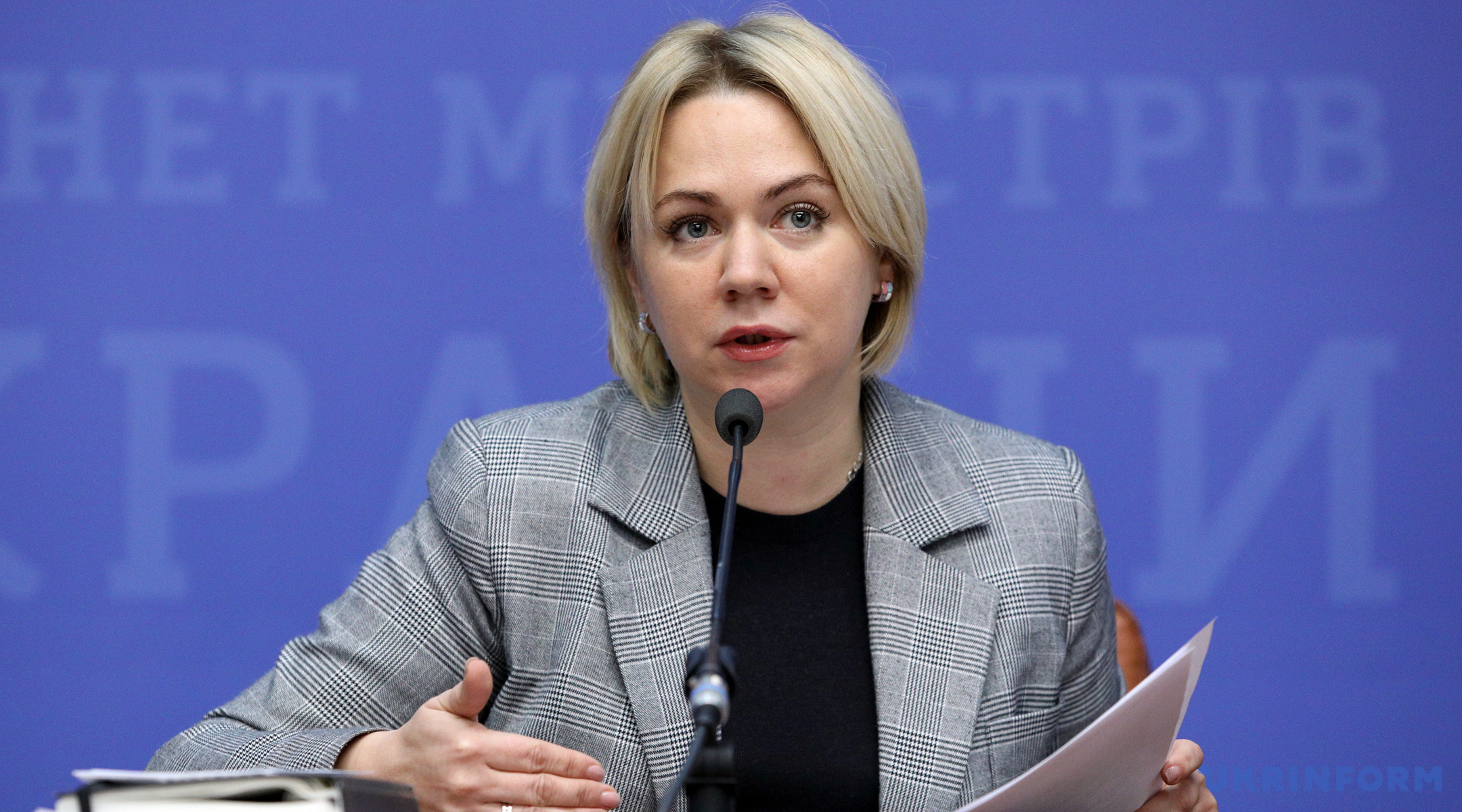 Q: How do you coordinate your work with other agencies?
A: An interagency group was set up according to a government resolution, and I head it as a minister, but its meetings are chaired by the prime minister. The commission deals with several areas of work - social protection, rebuilding reconstruction, educational programs and more.
Last week, the government passed a resolution providing for the social and legal protection of persons deprived of their liberty as a result of armed aggression against Ukraine after their release. Assistance to freed persons will be provided on the basis of a decision of an interagency commission being formed by the Ministry for Veterans, which will include representatives of law enforcement agencies, as well as other state bodies and public associations.
It is also planned to ensure the mechanism for providing them with medical, psychological support, a lump sum payment in the amount of UAH 100,000, employment assistance, obtaining temporary housing, the processing of documents.
Q: At the Normandy Four summit in Paris, an agreement was reached on the exchange of detainees according to the "all for all" principle. Obviously, a considerable amount of preparatory work rests with your ministry…
A: Yes, we now need to step up work in this area so as to verify, establish the number and location of Ukrainians illegally held in Russian prisons and occupied territories. In particular, I get a lot of applications from the relatives of illegally detained persons in occupied territories.
Q: You're probably not the first time in the United States?
A: This is the first time I spoke at the UN, and this is my third trip to the United States. My latest visit was in March this year...
Q: You seem to have been working with veterans and military before...
A: Actually, I served in the army and have the rank of retired colonel... (laughs)
It was a week-long visit [in March]. We came at the invitation of U.S. Army veterans of Ukrainian descent. They helped us build a veterans ministry in Ukraine, and we got to know the work of a similar U.S. department. We visited several veterans' hospitals and met with congressmen and officials.
Volodymyr Ilchenko, New York
Photo credit: Daniil Shamkin, Ukrinform