Steven Pifer, former U.S. Ambassador to Ukraine, Senior Fellow at Brookings Institution
Keep out of American political crisis
01.11.2019 14:45
U.S. diplomat Steven Pifer, who served as U.S. ambassador to Ukraine in 1998-2000, is a well-known expert for Eastern Europe. Since he is already retired, he can afford not very diplomatic statements about incumbent U.S. President Donald Trump.
On October 31, the Open Ukraine Foundation organized Pifer's meeting with journalists, diplomats, and activists interested in Ukrainian-American relations. Answering numerous questions, he stressed that Ukraine has bipartisan support and that Ukraine should not be afraid, even if Trump suddenly becomes president for the second term.
Ukrinform's correspondent managed to talk to the U.S. diplomat "behind the scenes" and ask questions during the meeting.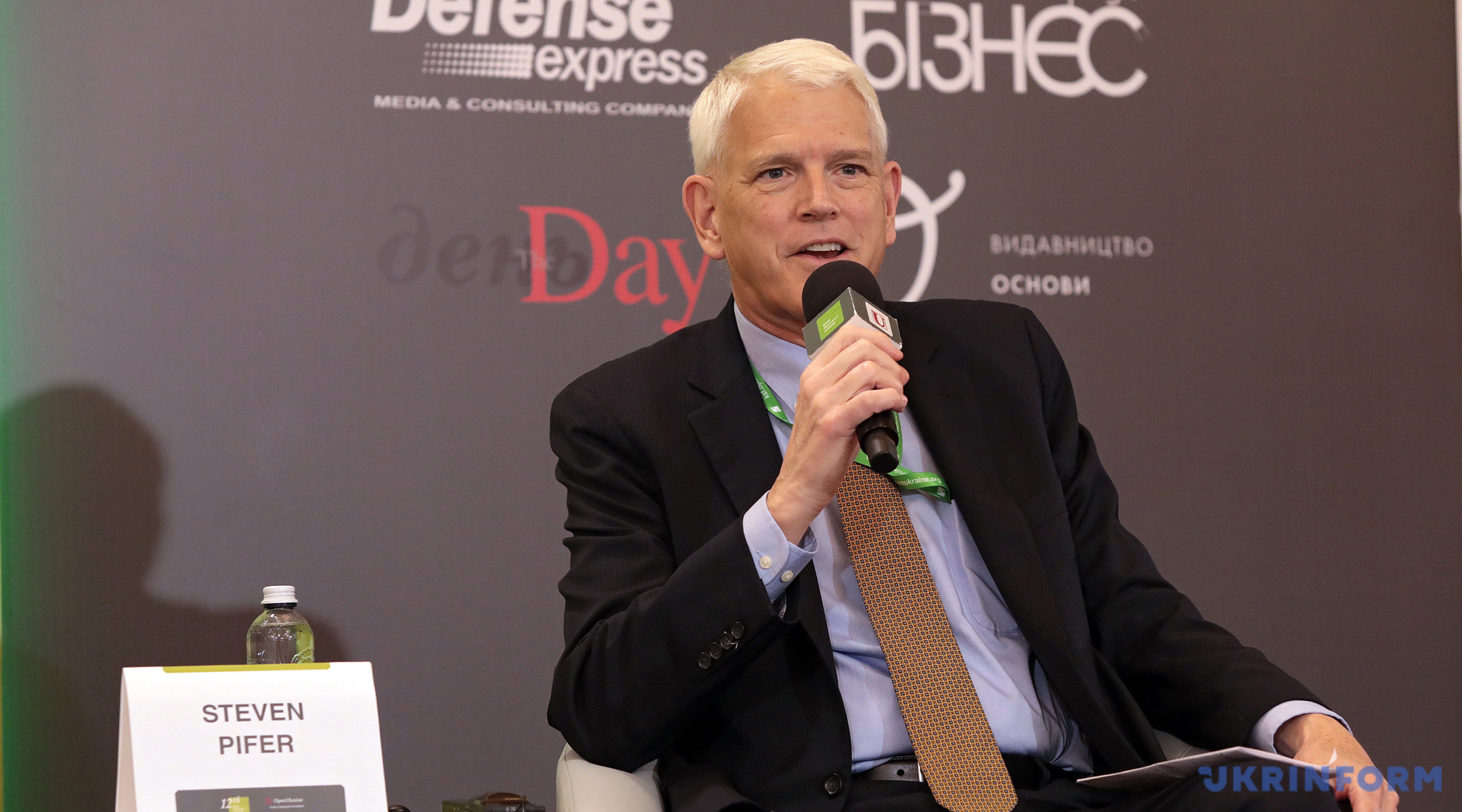 Q: Mr. Ambassador, amid political strife in the United States, the impeachment inquiry into President Trump, how should Ukraine behave in this situation? Do we have to express any position, to comment on something?
A: I think it's best for Ukraine to keep out of this. That should be the American political crisis. And it does not help Ukraine to become a footballer in American politics. There is a fine line (between the two sides). The risk is you don't want to endanger the bipartisan support in Congress of Ukraine, Republicans, and Democrats.
And so far I think the government has been doing a pretty good job working on that line. When I say government, I mean the American term.
So leave this… This is an American political crisis. Don't be involved.
Q: When you talk about the crisis, do you mean a threat of the president's impeachment? Is it possible in view of the complexity of the procedure?
A: My guess is the things quite now head to the impeachment by the House. Technically, if the House votes to impeach, if he (President Trump) is impeached, another question is whether the Senate convicts him or not. The question is whether the Senate will decide to convict him or not, and that is not clear.
Q: Some experts believe that as part of the investigation, the U.S. Congress may send a request to Ukraine to provide any testimony, documents, perhaps our version of the transcript of the phone call between Presidents Donald Trump and Volodymyr Zelensky? Is that possible at all?
A: I think it's very unlikely. Because what we've seen in the last two weeks, pretty much the witnesses of testifying, including two prominent state officers who testified yesterday - Ambassador William Taylor, Dr. Fiona Hill, and George Kent - they told a pretty consistent story. They corroborate each other. So, the Congressional committees will say they have the information. I'd be surprised if they'd come to Ukraine for more information.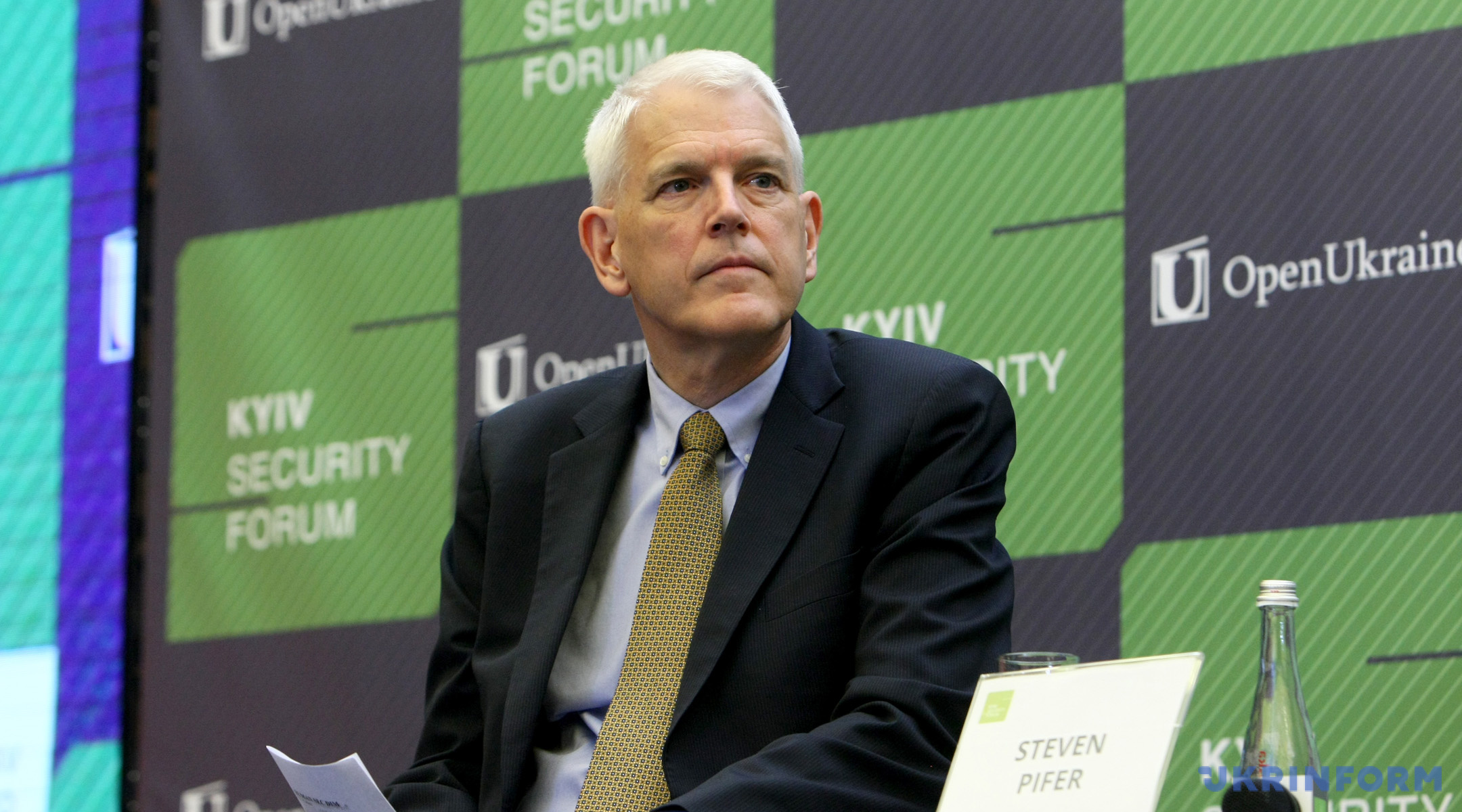 A: You've read the testimony by Ambassador Taylor, by George Kent, and I think you see that there was pressure put on Ukraine, to get Ukraine to investigate the Bidens.
There's nothing to investigate that I know.
My recollection back in 2015-2016 was in the U.S. government, not just Vice President Biden, the U.S. government wanted to see (Ukrainian Prosecutor General) Viktor Shokin fired. The European Union wanted to see Viktor Shokin fired, all the Ukrainian Internet wanted to see Viktor Shokin fired. This was not about an investigation to his son, because there was no investigation into his son. There was an investigation into Burisma, but that was (another question).
But the president still wanted this investigation, and that was pressure and the quid pro quo in July. What they were telling the Ukrainian side was if you want to have a date to go to the Oval Office and meet with President Trump, you have to come out and say you're opening up the investigation into the Bidens and Burisma.
And as the testimonies say in Congress that in August there was a hold on military assistance, even though the assistance has been approved by Congress. And Ambassador Taylor understood that and testified in Congress.
(I have) 27 years of the American Foreign Service… Your job is to carry out the president policy, Republican or Democrat…
I think this was a blatant political play. There was nothing about that that was in the U.S. government interest.
Volodymyr Ilchenko
Photo credit: Ukrinform, Open Ukraine