Sviatoslav Yurash, MP, Servant of the People faction
We are now at the center of the electoral revolution
03.09.2019 17:56
What does a new generation of Ukrainian politicians look like? Ukraine's largest-ever faction of the pro-government or pro-presidential party includes very different people. Getting to know them is the same as accepting new political reality. We have started a series of interviews with MPs from the Servant of the People faction, namely those who participated in Euromaidan protests. Sviatoslav Yurash was the organizer of the Euromaidan press center, with its accounts available in seven languages. He is the youngest member of the Verkhovna Rada of the ninth convocation (he is only 23 years old).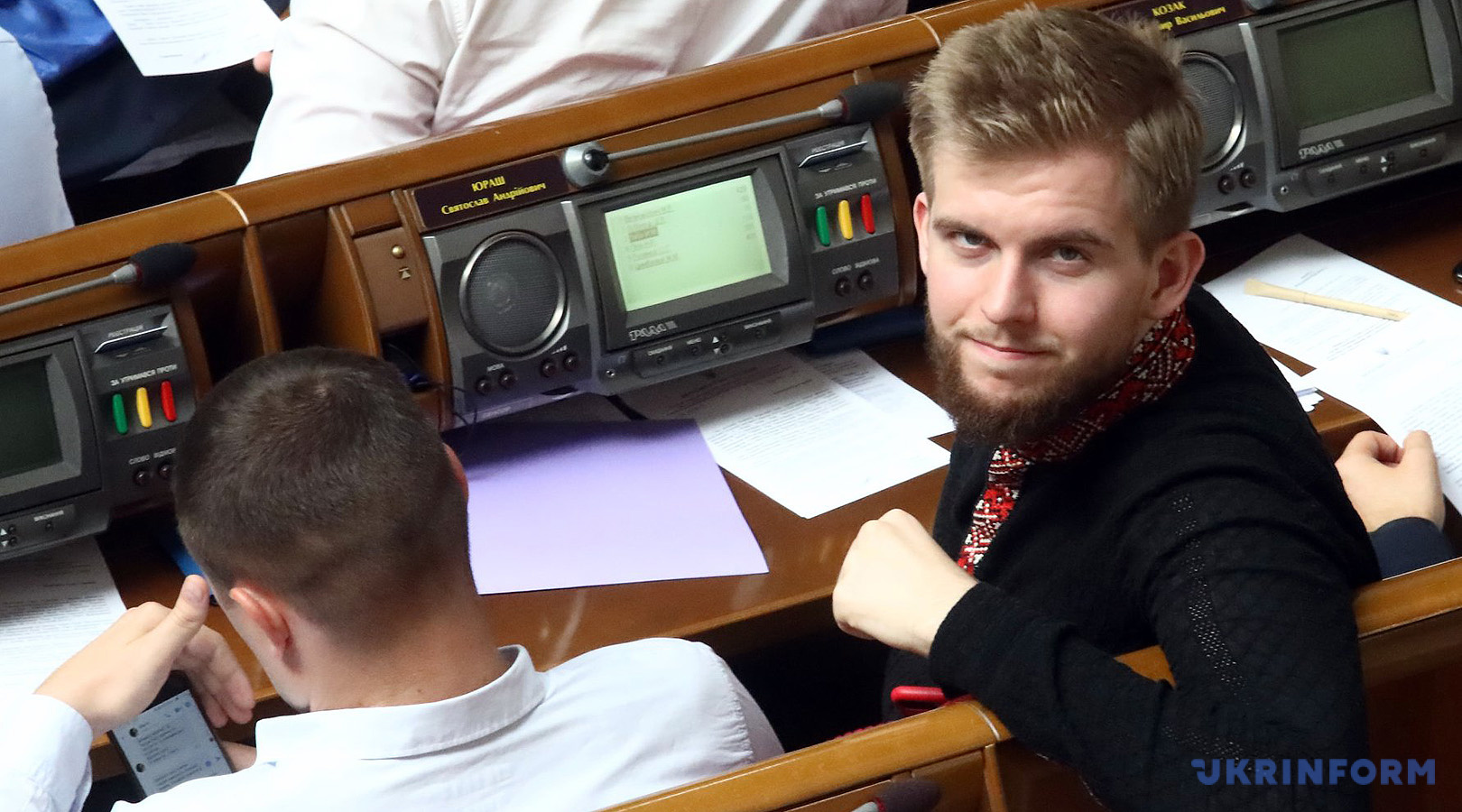 Question: Sviatoslav, the main question that worries many people today is the following: 'How do you, a new generation of politicians, see a model of peace?' Your party is putting forward some initiatives to rebuild the Donbas, but is the peace possible without the withdrawal of occupation forces from our territories?
Answer: We have a party of war in the country, a party of peace and a party of capitulation. In Ukraine, the desire for peace is directly linked to the withdrawal of Russian troops. It's not a matter for discussion, it's a fact! We should not have occupation troops in our territory. And there should be a discussion about the Minsk format, possibilities to modify it. We are now talking about Britain and the U.S. in this process. We can be criticized for attempts and moves, but sorry, when Poroshenko called Putin, he didn't even pick up the phone.
Q: How do you see parliamentary cooperation with your colleagues as they are still very different people. How can you as a representative of the Ukrainian-centric family interact with, relatively speaking, bloggers who are nostalgic for the Soviet Union?
A: Thanks to scandals on this topic, I was able to get to know some of my colleagues in the faction better. I made sure that they had everything in order in basic things, concerning the border, Crimea and the EU direction. When it comes to details, personal moments, views on history, on individual historical figures, there are, of course, differences. Ukraine is different, and it is impossible and not necessary that all worldviews completely coincide.
When there is a shared vision for the main things, you can work clearly and confidently. Both the party program and the presidential program, all these theses were articulated many times, and all of us, when we joined this party, supported these theses. For example, let us take the Euro-Atlantic vector. It can be used to clarify the pace, context, steps, etc., but the fact that the general direction is [Euro-Atlantic] is a fact, and when communicating with these people whom you call, I have no confirmation that they will be opponents of the party with which we went to the polls.
Q: Do you think that this group, which we consider to be Russophile, accepts the Western vector and the Maidan?
A: It is not Russophile, and you will be able to make sure as soon as the parliamentary session begins. A deputy is characterized by his or her voting and opinion as a deputy. It is not necessary to form biases or stereotypes at the start of work.
I have heard a great deal of criticism and reproach about my political choice. Give me some time and you will see that we have a unique chance, a unique situation that requires us to work together uniquely to change the country for the better.
It took a long time for my old friends to resume dialogue with me – a sincere, kind, open dialogue. I am very glad that we all make mistakes in our lives and we all have the right to apologize and move on.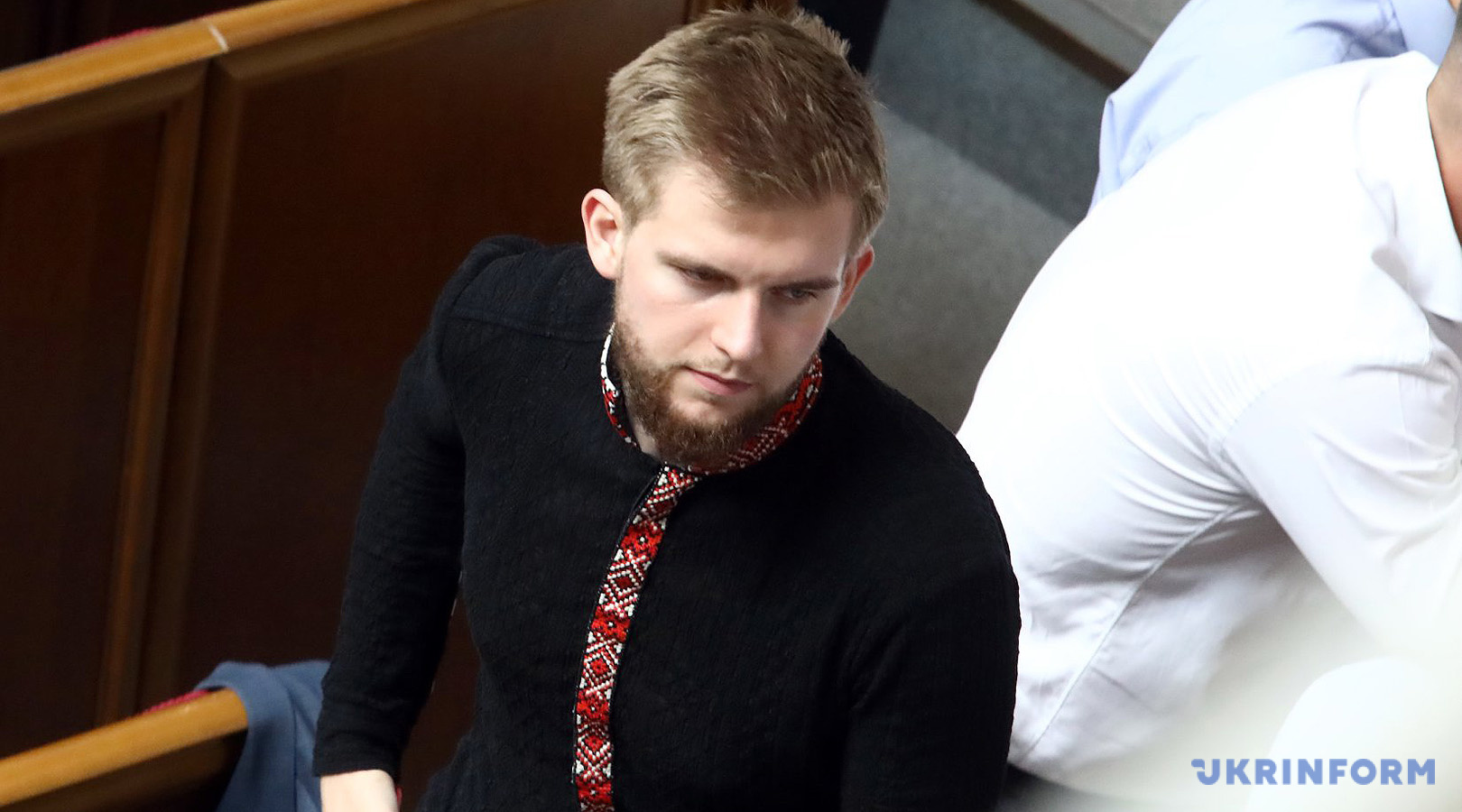 Q: They tell us that parliamentary reform begins, constitutional changes begin. Yes, some of them are needed, and some of them have been discussed for a long time. But do all deputies of the majority realize what they will vote for? Is the complete waiver of parliamentary immunity mere populism? Do they realize that the bicameral parliament issue requires further elaboration?
A: Almost every party that was elected to parliament in our history has always promised to cancel parliamentary immunity. It was the norm of our parliament - to promise and not to cancel it later. Finally, we have a situation when we can realize this. The public has been waiting for this for too long, and politicians, including through their behavior, warmed that desire.
We can become the first parliament ready to lift immunity from itself! I understand the very simple thing that we cannot live in a country where they show us on a big screen in the Verkhovna Rada how a deputy takes a bribe and then a year later he sues Ukraine for compensation to him for provoking a bribe. It is unacceptable!
As for bicameralism and other proposals, we will discuss and debate these issues too. But as far as I know, we don't have such a proposal now.
Q: That is, there is no draft vision for how a bicameral parliament should function and whether there will be a reduction of deputies?
A: It is difficult to comment on that because this story with a bicameral parliament arose in some show, and then, as they say, got into public discourse. There was no official statement from us on this subject. In Ukraine, there is currently a problem with that one house of parliament that we have now. And we need to reform it, to put it mildly.
We understand that we are between two fires. On the one hand, legislative spam should be reduced. Everyone understands this, as they have been working on it for four years and have talked about it for decades. But now we hear statements from people's deputies that their rights as subjects of a legislative initiative are being violated.
They will not be violated. How does it look when many hours are spent on amendments that collect 16 votes each? Is this not humiliation of voters? It seems to me that registering draft laws, debating, hearing the voice of the community, discussing the path of reform at all platforms is better than doing nothing.
For example, it is necessary to reduce the number of deputies. But in addition to this point, we still need to understand how many people live in our country. Ukraine has not conducted a population census for a long time. So the census should be the first issue. As soon as we understand how many people live in our country, then we will understand what number of MPs will be optimal. Would you agree that a good initiative is to have a census?
Q: Do you maintain direct contact with the party leadership? Does Razumkov contact every deputy?
A: He is open to communication with everyone. Someone calls him. I text him.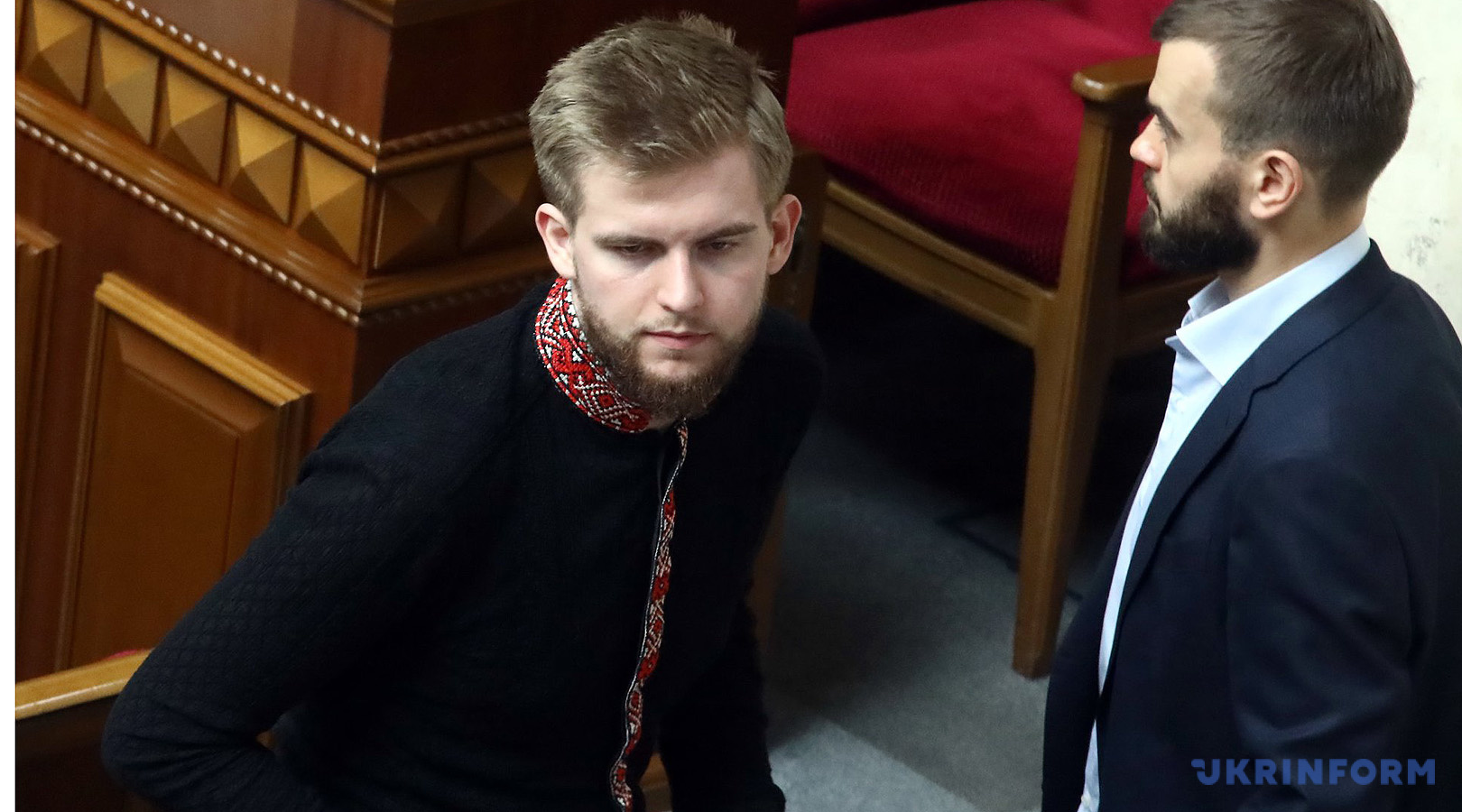 Q: There will be many people in the Rada who earlier received a $500 salary. Are you sure that you will avoid political corruption?
A: I cannot answer for every colleague. But what I feel inside is that we are all aware of colossal national demand for change, for the transformation of everything. We understand that we are now at the center of the electoral revolution. In addition to our personal demands, we have the task to realize that demand. This is what the president repeated to us when we met with him in the administration, and later at the training in Truskavets, etc. We all understand this, and we will all work together on this.
Q: European Solidarity claims that they are the main opposition and are quite strong in diplomatic international relations. Will you exclude them from international delegations?
A: Our opposition is corruption, poverty, international hypocrisy when reality and presentation are different from each other. These are our enemies, our central opposition. And we hope we will be able to work with all political parties.
Someone may not want to do this, sadly, but fortunately, the people have done their best to avoid a coalition formation process that usually takes a lot of time and effort. You see, there is a law under which we will work. The law regulates certain things. From what I have heard, it regulates certain things that we are obliged to provide to other parties in parliament. We have obeyed and will continue to obey the law. As for international delegations, look, it's hard to comment here because the procedure is not yet complete. We'll talk as soon as it ends.
Q: Which political party do you consider your main opponent in parliament?
A: Of course, the party that, instead of going to convince Ukrainians in the elections, goes to Moscow for instructions. Of course, if we talk about the electoral process, you heard and saw everything there. Someone is traveling throughout Ukraine, talking here, but someone is traveling to Moscow, hugging and shaking hands and telling them that they are the puppets of Russia.
Lana Samokhvalova, Kyiv
Photo: Volodymyr Tarasov, Ukrinform