Michael Carpenter, foreign policy advisor to Biden
Russia will feel sanctions if transactions of at least one large bank are blocked
01.04.2019 13:00
The statement that the Obama administration did not pay enough attention to the Ukrainian issue is completely wrong. NATO must strengthen the nuclear deterrence of Russia, and sanctions for the Kremlin will be painful when they begin to block the work of top ten Russian banks. Ukraine still needs to make efforts to become a NATO member.
Michael Carpenter, a former foreign policy advisor to Vice President Joe Biden and now the Senior Director of the Penn Biden Center for Diplomacy and Global Engagement, made such key remarks in an exclusive interview with Ukrinform. The conversation with a former high-ranking official and member of the Biden team took place on the sidelines of the conference on support for free democratic development of Ukraine in the U.S. Congress.
Question: Ambassador Paula Dobriansky said that Trump's team has been more vigilant about its focus on Ukraine than the previous administration. As we know, you were a representative of the Obama cabinet. Do you agree with her?
Answer: No, not at all. I respect Paula. I like her. I think she's very capable, very smart. She was an excellent diplomat when I worked together with her in the George W. Bush Administration, but she's putting some political gloss on this, which I think is completely false. I'd say this administration has taken its eye off Ukraine.
There are no regular weekly phone calls with the President or the Prime Minister [of Ukraine] the way there were with my boss – Joe Biden – when he was Vice President. There are very little conditionality and leverage that is applied to internal reforms in Ukraine. Basically, no one here is talking about that; no one is pressing the government to engage in more anti-corruption work or to do this or that thing. It's very much a hands-off type of attitude towards Ukraine.
The only real positive impact of this administration has been the provision of Javelin missiles, which I long supported when I was in the Obama administration. So, that's a plus. But aside from that, unfortunately, it's been neglect.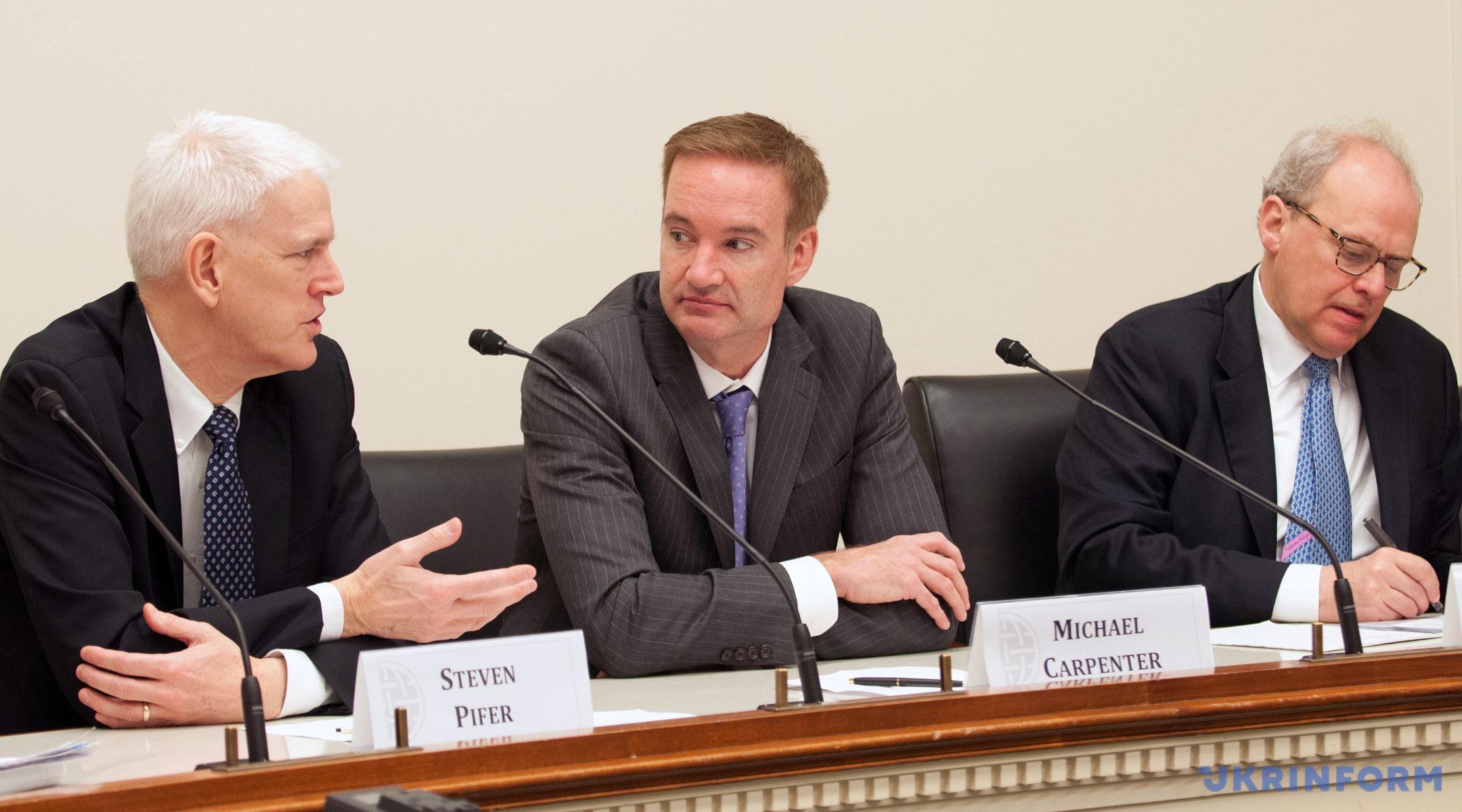 Q: General Scaparrotti [current Supreme Allied Commander Europe of NATO Allied Command Operations] has recently said at a Congressional hearing that the Russians are serious about using non-strategic nuclear weapons against neighbors, including Ukraine. Is it a real threat? If so, what Ukraine and the West could do to prevent this challenge?
A: It's a real threat. It's a part of Russian military doctrine that they can use a non-strategic nuclear weapon to decisively terminate a conflict with one of their neighbors that is not a nuclear power. And then, there's some question about whether they might even apply a similar strategy with a nuclear-armed country, which is incredibly dangerous. So, it is of concern.
I think the only solution here is deterrence – obviously for NATO – and there's nuclear deterrence. For non-NATO states like Ukraine, we have to look at conventional insurance. We have to make the cost so high to Russia of the use of any type of weapon either non-strategic nuclear or advanced conventional capability that would produce mass casualties that we would just simply make it unacceptably costly for Russia. That's the only way really to get at this issue.
Q: Today, many experts and even officials in Washington say the Western sanctions against Russia have not changed its attitude. Even more so, Russia established unilateral control over the Kerch Strait and the Sea of Azov. So, what's wrong and how to fix the problem?
A: Well, I've written an article about this for The American Interest on sanctions. And I've pointed out the sanctions that have been applied so far have been very weak, especially when you compare them with a type of sanctions that we've applied in the past to other countries like Iran, where we really had a meaningful impact. Financial sanctions gutted the Iranian financial sector and reduced GDP by 9% annually for three straight years from 2012 to 2015.
We have done nothing like that with regards to Russia, and it's very easy for us to do with. The U.S. can do this unilaterally, and we can apply full restrictions on all transactions for Russian banks. If we did that even just to one of the top 10 Russian banks, we could have had an immediate financial impact. The markets would panic, the Kremlin would notice, and we'd have real leverage, but we've chosen not to do that. That's our choice meaning the U.S. and the West as a whole, and it's a huge mistake frankly.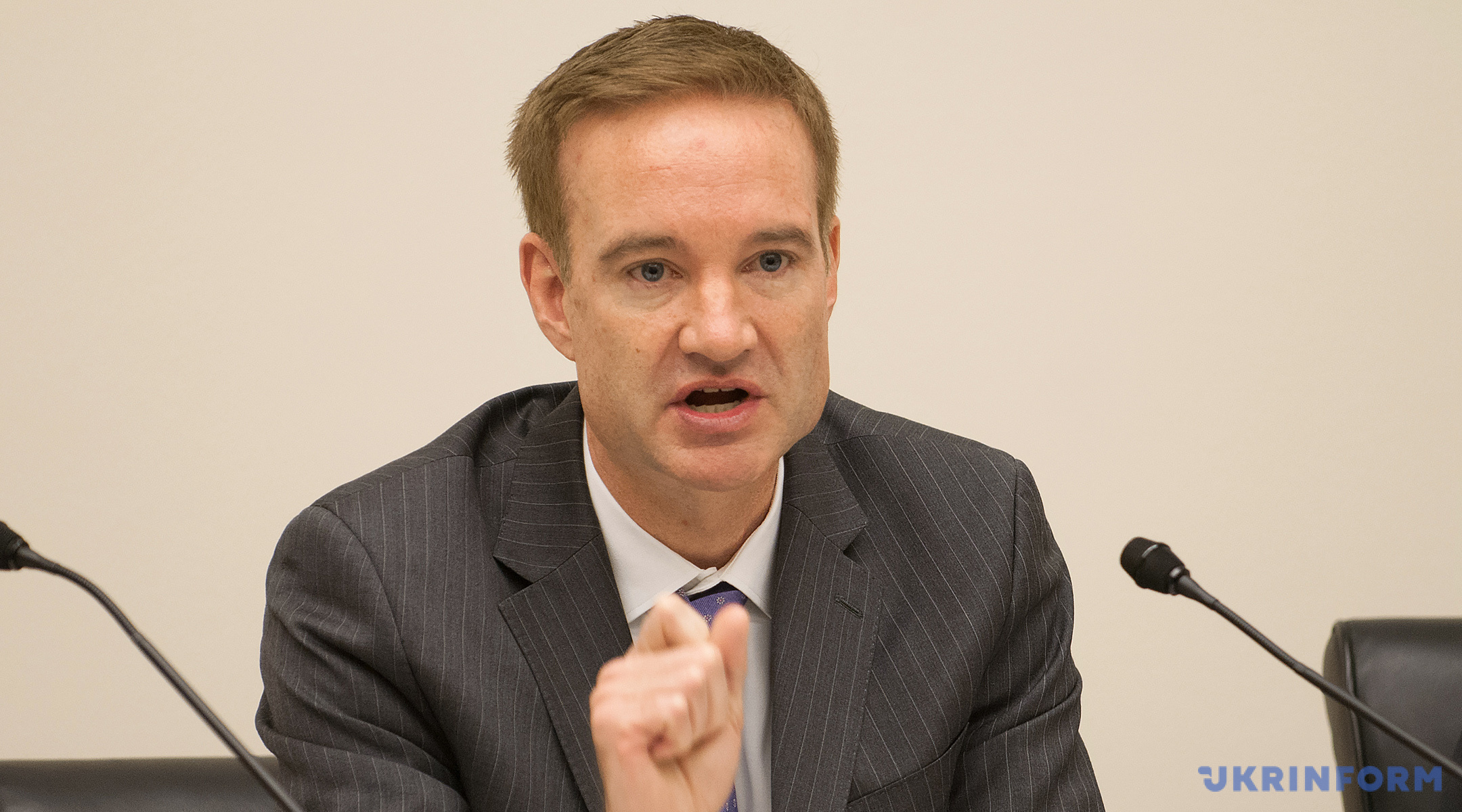 Q: The Ukrainian army now is the army of war. You have been to Ukraine, and you could see with your own eyes the progress made by the Ukrainian army. What is your assessment now? What else should the Ukrainian military do to reach NATO standards?
A: So, the Ukrainian army has begun a process of reforms. They have mobilized, they've restructured, and they've added a number of brigades that have made them a much more lethal fighting force than they were when the conflict began. So there's no question that they've come a long way, but in terms of NATO style reforms, they have lagged. But there is great enthusiasm for NATO style reforms amongst a lot of members of the Ukrainian military at the rank of colonels and below.
However, unfortunately, the leadership, the flag officers – mostly generals from the Soviet era – they don't see the value of these reforms. That, unfortunately, has slowed things down.
But I think there is a false notion that "Ukraine can't fight a war and reform at the same time" as General Mattis and others have said. It's precisely when you're fighting a war against a deadly lethal adversary that wants to annihilate your country that you have to reform. Therefore, this is the time for Ukraine to really embrace reforms. And I'm a little disappointed that it hasn't happened more quickly and with more energy and enthusiasm from the Ukrainian side.
Q: Let's talk about North Atlantic prospects for Ukrainians. In your opinion, what minimum time does Ukraine need to become a NATO member?
A: It's hard to say because it's entirely a political decision. It's not based on merits, it's not based on anything other than the political will of the members of the Alliance. Right now, that political will is not there, but you never know when things will change politically in Europe and when there might be an opportunity or a window for Ukraine to join.
So, I don't think it's impossible. I don't think the Ukrainians should by any stretch give up hope on NATO. I think it is a real prospect in the future at some undetermined time. And until that point in time, Ukraine needs to have everything ready, so they are in fact NATO-interoperable, they have a reformed military, they have a reformed command structure. So, when the invitation comes, they're ready to enter immediately, and they don't have to wait another five or ten years. That's my advice.
Q: Can territorial conflicts – Russia's territorial claims against Ukraine over Donbas and Crimea – become an obstacle for Ukraine to join NATO?
A: It's an obstacle in the sense that some allies will claim that it is an obstacle, and therefore it becomes a political issue. In practical terms, there is no legal obstacle to having a territorial conflict and to entering NATO. West Germany had a territorial conflict with East Germany and they enter NATO. So, the precedent has been set.
It's certainly possible but let's not pretend. On the other hand, countries like France or Germany want to make an issue of this because they will.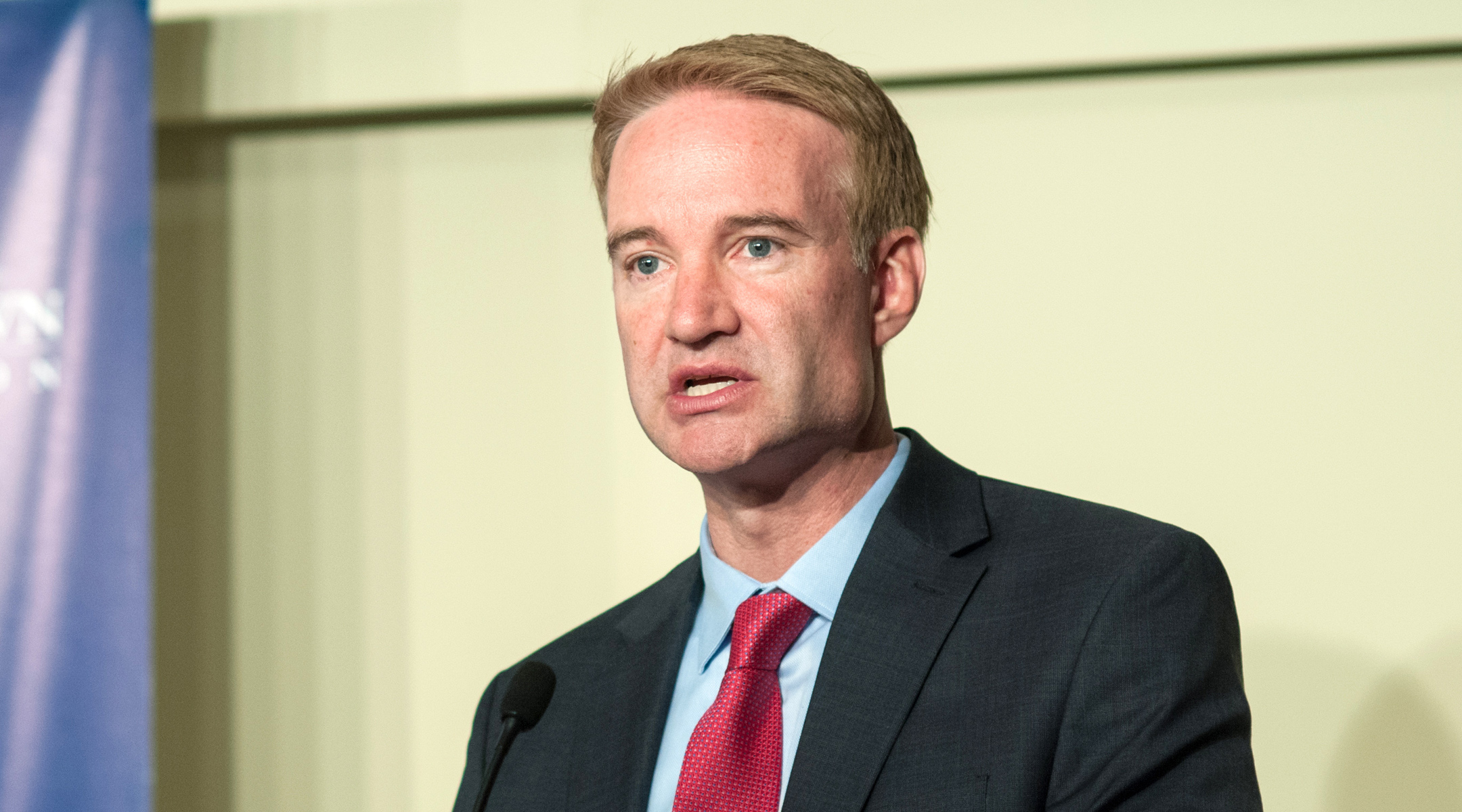 Q: The next issue is about presidential elections in Ukraine. You obviously know the rhetoric of main candidates. Sometimes it is very populist. How dangerous could populism be for the future of Ukraine and its EU aspirations?
A: I think it's dangerous and we have to watch what lies behind the populist rhetoric. Because what worries me is that politicians use popular slogans in order to mask some sort of ulterior agenda. And we don't know with some of these candidates what their real motivations are. I'm not trying to imply that they have improper motivations or they're not patriotic - I just simply don't know what their true motivations are for some of these candidates.
It leaves me with a great deal of anxiety and uncertainty about what type of policies they will pursue when they're actually in office as opposed to what they're saying now for the voters.
Q: We see that Russia is trying to meddle in Ukraine's election as was the case with the United States and other countries. What could Ukraine do and how can the West help Ukraine avoid such kind of influence?
A: Thus far we haven't seen a lot of overt interference from Russia. I suspect that there is a lot of covert dark money that's being channeled to different candidates and campaigns. But we haven't seen the sort of overt massive disinformation of the type that was launched here in 2016.
Now it may still happen and there may be cyberattacks and other things that are still to come, but so far at least in terms of foreign interference, it has been more limited, and that's a good thing, that's healthy for Ukrainian democracy.
Yaroslav Dovgopol, Washington