Nicolas Tenzer, senior French official, director of the Center for Studies and Reflections for Political Action (CERAP)
Russia is a systemic threat to security, which destabilizes rules and international organizations
16.05.2018 15:02
In a climate of increasing tensions between the Russian Federation and Western chancelleries, on funds of interference in the United Kingdom, support of the Kremlin to the murderous regime of Bashar al-Assad and Russia's invasion in Crimea and eastern Ukraine, the cohesion and strength of a response to Moscow's actions becomes a solution to geopolitical and strategic conflicts on a global scale. But the divisions between the countries of the European Union or NATO, in the political elites and within the political opinions on the Russian question currently prevent a joint reaction to a systemic threat.
Nicolas Tenzer, a senior French official and president of the Center for Studies and Reflections for Political Action (CERAP), has agreed to give us his analysis of the geopolitical and strategic context on a global scale and the reasons for the current shortcomings in opposition to attempts to destabilize the Kremlin of international balance.
Q: We can see an evolution of Russian mentality since the 2000s, first with more aggressiveness in the inner discourse, and for some years a new aggressiveness in the international field (Salisbury's attack, Donbas, Crimea, Syria). How could you describe the behavior of the Russian leaders on the international scene?
A: There is, on the part of Russian leaders, a clear and systematic desire to destroy the international order in its two essential components: the norms of law, on the one hand, such as respect for the borders and the international humanitarian law as we see it in Syria, the international organizations, on the other hand. We saw it with twelve vetoes by Russia on Syria at the UN Security Council. All this is very much in line with the ideological, anti-liberal, anti-human rights view of Russia, hostile to free thought, which can be seen both inside Russia, with sometimes lethal attacks against human rights defenders and independent journalists, and outside its borders.
All this started long ago, with the Second Chechen War (1999 - 2000), and grew with the arrival of Putin in business, then was manifested in the Georgian affair in 2008, and in 2011 with the unfailing support, from the beginning (even before their presence on the territory at the end of 2015), to the regime of Bashar al-Assad.
Q: Could the Georgian war in 2008, in this case, be seen as a form of test, or were there specific claims that could be compared to those of today in the conflict with Ukraine?
A: It can be seen as an extension. Indeed, Georgia was a form of test for Western resolution.
It was a first test. We now see that the tests have grown: they have become harder, more violent, with Syria, because even if Russia sent troops only from the autumn of 2015, there were already Russian instructors, and the regime was backed by unfailing support. Above all, Moscow has shown no restraint in the direct accomplishment of war crimes.
If it had stopped in Georgia, it would probably not have been possible. If the Americans and other allies had scored a real resolution after chemical attacks on Ghouta in 2013, it would have been a strong signal for the Russians.
We cannot rewrite history but if there was a strong resolution by the Allies at that time, I'm not sure that the invasion of Donbas and the annexation of Crimea would have occurred.
Q: This induces a question. Has there been a lack of cohesion and activity on the part of the European Union in Ukraine at some point?
A: There are two topics here. At first, the European Union alone does not have the capacity to intervene as strongly as the United States, or at least, without them, it is much more difficult. For several reasons. First, the only major military powers, France and the United Kingdom, are still reluctant to intervene alone, in any case outside a certain field. France did it in Africa, Mali, Niger ... to fight radical Islamic groups. It has sometimes had support, especially in terms of intelligence from the Americans, or logistics from Europeans, but ultimately quite limited and weak. It alone has borne the brunt of Europe's security burden.
Germany, for its part, is still a prisoner of the doctrine of non-intervention, which is a real subject in the country. Merkel said clearly, because she cannot say the opposite to her public opinion, that she was not going to participate in a campaign of strikes in Syria recently.
Other countries either do not have the means or do not have the will. Europe is extremely divided on this issue.
What was missing in the second point is a form of narrative and designation of the Russian threat. Chancelleries have underestimated it, even before 2014 for Syria, always with the idea that we should not rush the Russians, that we should not get angry with them and continue to reach agreement diplomatically, which in my opinion is an illusion and a total misunderstanding of what Russia is.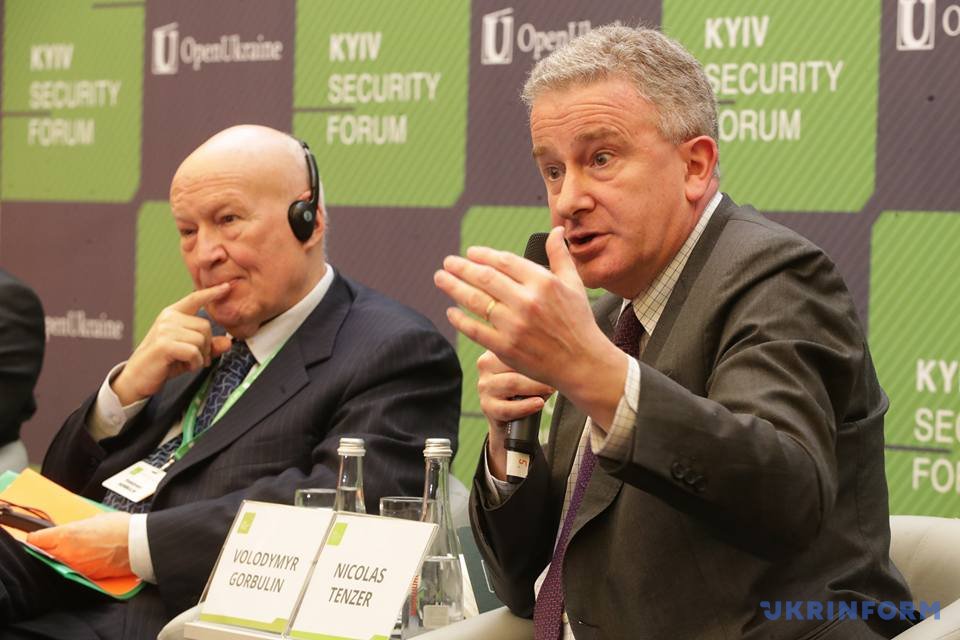 Q: Russia has long been a force of opposition in supranational bodies, before losing its position. But since its return in the 2000s, before the Georgian case, there was no real opposition on the international scene.
A: There was this desire, at least from Putin (certainly not all Russians), to destroy this international order little by little. Moscow has in fact refused all the proposals for cooperation that could be made to it, be it the European Union, which had initially engaged in a form of partnership with Russia, or NATO, with the agreements signed under the Yeltsin presidency. This is striking, because if you go to NATO headquarters in Brussels, there is always a big photo of Yeltsin with the Secretary General of those times. It also did not play the game of the reset that the Americans had started at the beginning of the Obama presidency, and for which I was very skeptical.
There has been a Western hand-over policy, with even counterparts such as the EBRD's economic cooperation programs and significant investments. This lasted little because of the Kremlin's willingness to break up, under the influence of a number of ideologues some of whom are known as Dugin, and military strategists in Putin's entourage.
Q: Is there also a desire to create a second bloc, as was often the case in Russian history? Especially in recent history?
A: This desire to "bring together" was initially implicit, but it was a will that could not work, and that was not a really strong will. What is this "bloc"? This is a part of BRICS [Brazil, Russia, India, China and South Africa], but we see that India has an ambiguous position sometimes and does not play the game. China pursues only its own interests and has a sovereign contempt for Moscow, and apart from some Central Asian countries, which try to play a sometimes double game also vis-à-vis Russia (the former Soviet republics in Central Asia), and Belarus, which occasionally departs from the positions of the Kremlin. This is a policy that could not work.
I do not know if Putin himself believed it. His Eurasian Union is slipping, so I do not see credibility in this idea put forward in a very artificial way. There was a game of power on the part of Putin, in which he partly succeeded from his point of view in the sense that he appears as the one who determines the agenda. He managed to do it, because the others refrained from it.
Putin, without resuming the communist doctrine, opposes frontally another ideological system to the liberal and democratic system of the West.
This is also seen in the way in which he uses the Russian Orthodox Church, or more precisely the Moscow Patriarchate, which is willing to do so for many reasons and is opposed to other Orthodox churches.
Putin plays skillfully with the propaganda that he spreads throughout the West on this kind of anti-liberal nationalism that is rife in many European countries. It is for this reason that Putin helps and finances all the far-right and far-right networks.
In an attempt to counter a potential "snowball effect," it is essential to keep the transatlantic link regardless of our appreciation of President Trump. This largely explains Emmanuel Macron's policy towards the United States. This reconstruction work is indispensable.
Q: What could happen in geopolitical terms if this link breaks down?
A: This would be a real threat to security, especially in Europe, which would have two effects on Putin. On the one hand, it would comfort him: he could say that he no longer has a real threat and that he has the free field, what we perceive today. On the other hand, in terms of speeches, he could say that he had predicted the unreliability of the Americans and put himself in power that never betrayed his allies. Not even Assad. Putin would play on this kind of ambiguities. Fortunately we are not there; we still have a large margin of action if we want it.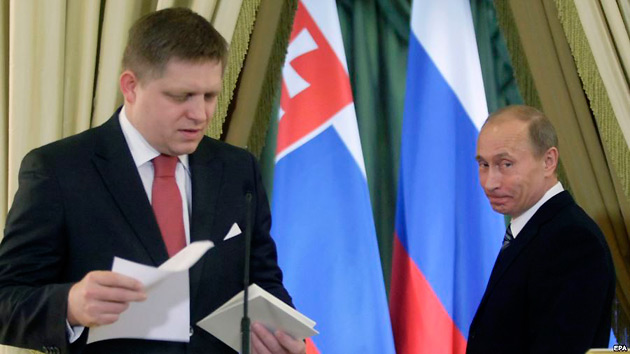 Q: So there would be a vision of a totally globalized conflict, at the scale of the planet?
A: At least where Russia is behind, and I described this in one of my recent papers as a "systemic threat."
Q: Systemic threat?
A: You have global threats, such as Islamic terrorism. You may have regional threats, for example Iran. You may have economic threats that can become systemic but not yet, such as China. China is interesting by the way. It abstained in the last four votes of UN resolutions on Syria. It's a very interesting sign.
Russia, on the other hand, is a systemic threat: a threat to both security in the areas where it operates, but also an ideological threat and a threat that has an inner dimension with the spread of its propaganda and fake news and threatens destabilization of rules and international organizations.
Even in the Cold War era, there was at least a form of respect and certainly formal rules of the game of international diplomacy. This did not prevent propaganda outside its borders, and propaganda organs like L'Humanité in France or the Morning Star in the UK did not have the same impact.
We are today, as we mentioned earlier, in a reconstruction of an ideology which takes the form of a global and unlimited systemic conflict, in favor of a desire for the general destruction of this international order and its principles.
In Soviet ideology, the principles were clear. Their application was totally false, they existed on paper. Human rights, for example, were not respected, but they were considered to have value. There, we are in the presence of a great cleansing of all our principles by Moscow which appears as a revisionist power.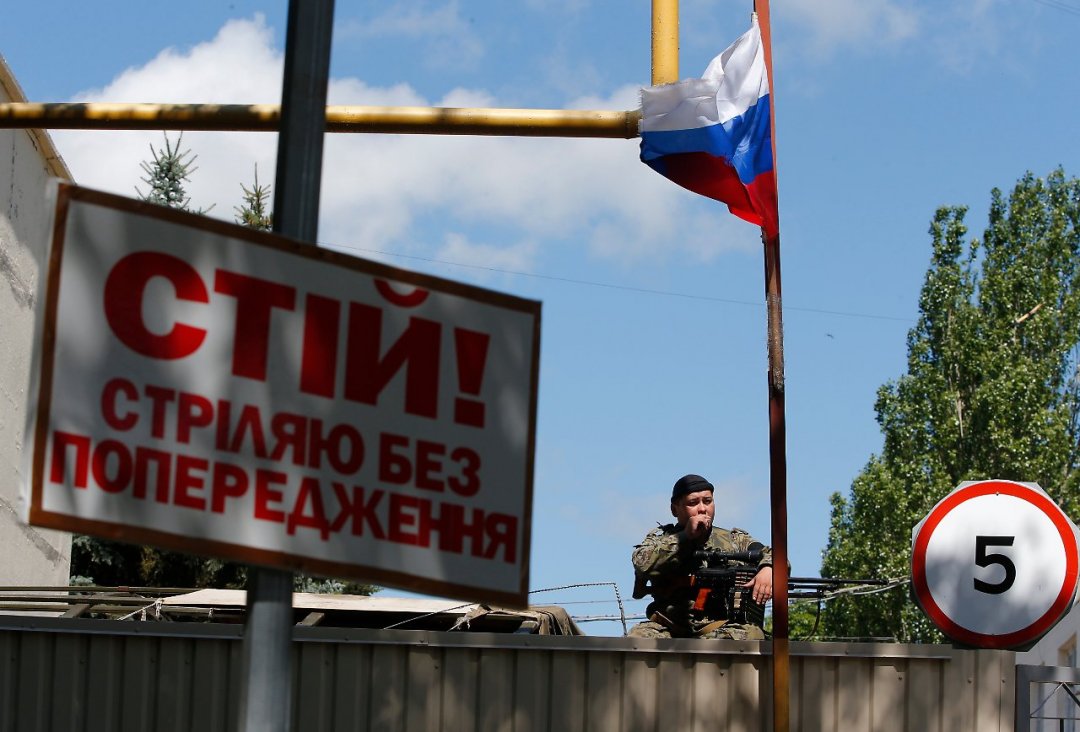 Q: What is the place of the need to conquer territories and assert oneself as a great power on the international scene in Putin's management of public opinion?
A: Putin makes use of all ideas if they are useful to him. On the domestic front, it can be said that the idea of "Russian life" (hence the annexation of Crimea, the "defense" of the Russian-speaking population in Donbas, the way in which it agitates certain minorities in Central Europe or the Russian-speakers of Estonia) is part of its overall narrative, but it is only a pretext for something bigger.
Likewise, the promotion of so-called strategic interests in the Middle East, which would have been much better defended if Putin had claimed to help a peaceful transition, is exploited for other purposes. On the domestic front, we can discuss how it works, but that's what he defends, because it helps him.
Mathieu Radoubé, Kyiv.