James Sherr, British expert
Russia would not resort to escalation in Syria if Crimea remained Ukrainian
19.04.2018 09:31
After the poisoning in Salisbury, the large-scale expulsion of Russian diplomats, not only from Britain, but also from many other countries, the world expert society has begun to talk about the return to the Cold War. But after the escalation of the situation in Syria, more people begin to say that direct military clashes between Russia, on the one hand, and the United States with its allied troops, on the other, cease to be an unrealistic scenario. It still has not become "basic," but is called "pessimistic" quite often.
James Sherr, a well-known British expert and an associate fellow of the Russia and Eurasia program at Chatham House, the Royal Institute of International Affairs, spoke in an exclusive interview with Ukrinform about why the West spoke out against Moscow, what the Kremlin expected by resorting to such a courageous step, why it demanded access to closed investigation materials, under what conditions Russia should leave Ukrainian territory, and when one can hope for the return of Crimea.
Q: Mr. Sherr, after the poisoning in Salisbury, the world has shown remarkable solidarity with decisive steps by Britain. Is it just a tactical consolidation or the beginning of more global changes?
A: First, I think it's important to say that these state elements in Russia, who I believe planned this, had multiple agendas. They expected a response, but not this scale of response. I was not expecting this scale of responses. But it's very important to understand that what really produced the support is that UK shared the detailed intelligence we acquired about this, because many people think that this is unproven, based on assumptions, hypothesis, opinions, agendas. The EU, in particular, with all its diversity would not have supported this in that case. There was clearly a change between the initial reactions in the EU and the reactions of the Council meeting. And what changed it was the intelligence assessment the UK provided and even more detailed form to the so-called five closest Anglo-Saxon allies of the UK – Canada, the United States, New Zealand, and Australia. And us, the UK, makes five.
Q: Moscow also wanted access to this data...
A: The Russians are insisting that we provide the full evidence. Of course, we will not, because they want to discover how good our intelligence is. They've already discovered something that is surprising to them, for example, that the Skripals are recovering, that Yulia is out of hospital, which means that we have developed the capacity to defend, to counteract the effects of this compound agent, which was considered up to now to be absolutely lethal.
Q: So the world is still beginning to understand the danger posed by Russia?
A: Everyone now is aware that there is much wider context. There has been a pattern of Russian interference in political processes in Western countries. It is now well understood that we are in the midst of information war, that this is a multifaceted enterprise, and that Russia is trying to undermine our institutions in a verity of ways.
And you add this to what they are doing in Syria and how they are doing it, to what is happening in Ukraine. People now and people who have been a few years ago quite skeptical understand that Russia is playing to an entirely different set of objectives and different rulebook from not only the one we have, but which we need and which is essential for our security.
So this is why there has been this type of consolidated reaction. It is not universal, but it is strong and much more cohesive than what we had before now.
It's not incidental that we've just had this chemical attack by Assad's forces in Douma, Syria, because one has to remind people that during the Cold War there was never chemical use. The Soviet Union would never have allowed one of its clients to use chemical weapons, whereas now all these disciplines have gone away.
So I think people feel this is a change and the Russia problem is serious, it is large scale, and it is not going to go away soon. It's not a misunderstanding that you can solve this by dialog, by patience and by diplomacy alone. Though dialog and diplomacy have a role to play, but this is not going to go away. This is Russia as it is and as it will remain until there is a major sea change in Russia itself.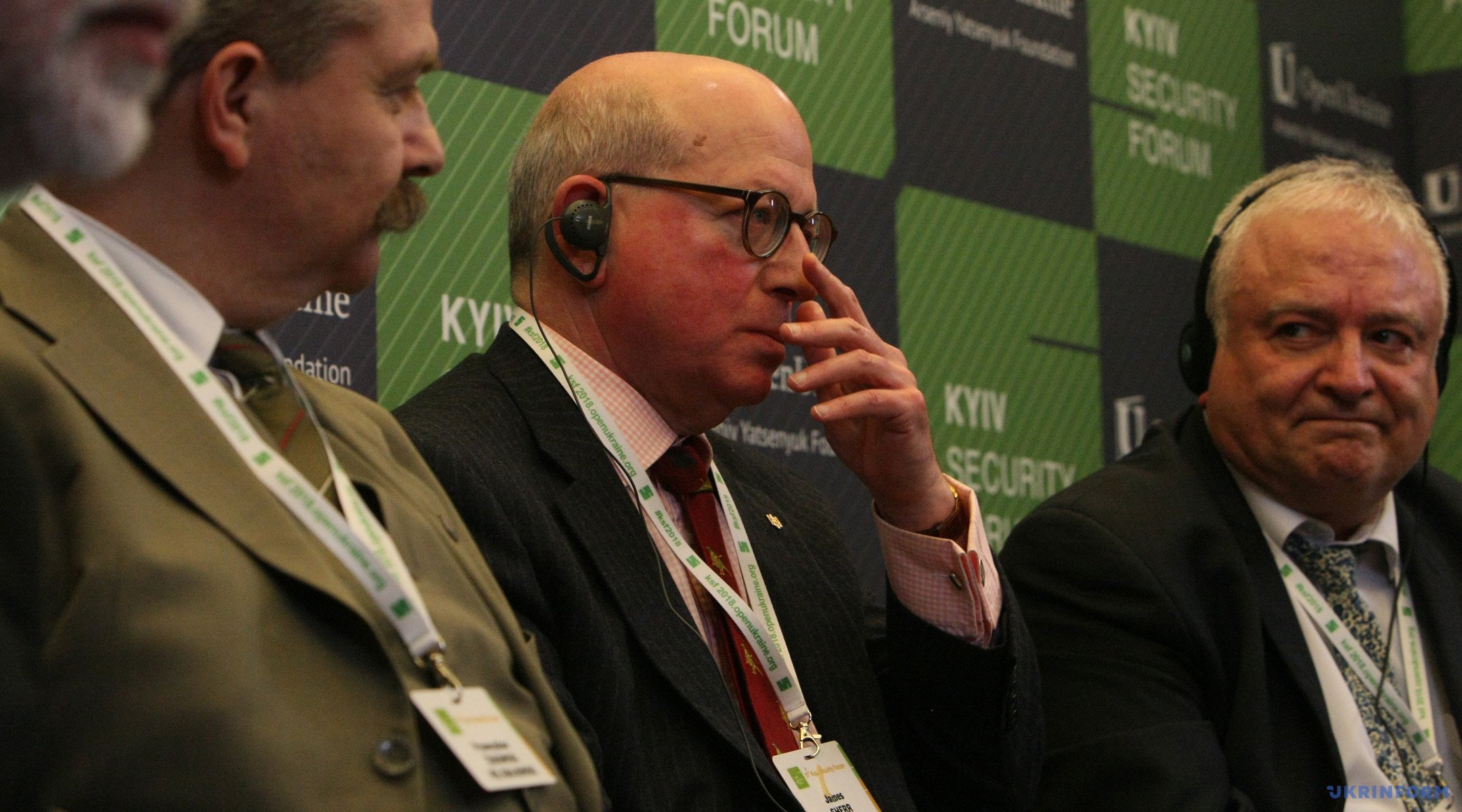 Q: The conflict of interest between the U.S. and Russia has always been (openly or implicitly) seen on all continents, and almost in every country. But the experts think that right now, direct military clashes between Russia and the U.S. with its allied troops are no longer "something incredible".... Why now? Is the situation in Syria the reason or just the last drop that makes the cup run over?
A: Please do not forget that the United States and other NATO countries in the 1990s invested very-very heavily in strategic partnership with Russia. We believed in it, and we invested in it. Even after the Russia-Georgia war, the Obama administration came to power to "reset" relations, and this policy proceeded for quite a while until it ran into problems of its own.
And I'll add something else. Until the election scandal in the United States opposition to Russia was confined to an elite phenomenon, because the average person in the United States felt no sense of threat just because of geography. They felt no sense of threat from Russia. They could not relate directly to what was happening in Ukraine – the elite did, but ordinary people didn't. But the election interference changed that. So what has happened in the United States has been quite recent, and this is very important, although the Russian security and military elite and people in place have always seen the United States as the main enemy.
Do not underestimate the effects on the West of two things. The first is the revelations in Iraq, the whole case for Saddam Hussein having weapons of mass detractions, and the public feels it was lied to by the western governments. I think the reality is more complex that I would not call it a lie, but this has left a deep impression on people. Therefore, the average western voter now in any country, when they hear the government tell them something, they are very skeptical and are not sure whether to believe it, particularly in a case like this.
Q: In one of your articles, you predicted that "We might be approaching the time when Russia wants to get out of Donbas." If so, what preconditions should be created for that? What scenarios do you see after that?
A: So far if they want to get out (from Ukrainian territory), they will want to get out on their own terms. And they are playing this game. They say: "We want to get out, but make it possible, so let's have an agreement that Ukraine would never join NATO, that Donbas would have a special area and a special status." All they are doing is restating the original political aims they had when they use force. So if we say "Ok, stop using force and we will give you your political aims," that is not a victory for Ukraine, that is a victory for Russia. They are not fighting, because they enjoy fighting. They are fighting to achieve their political objective. So we should be clear that getting out means getting out!
First of all, the only clear points of the Minsk accord have to be honored, which is full cessation of hostilities, meaningful disarmament, full access to OSCE monitors everywhere and return of the eastern border to Ukraine. Whatever form of special status is agreed it must be within the framework of Ukraine's constitution and without any rights of veto over Ukraine's foreign policy, defense policy, or anything else.
What Ukraine wants to see in Donbas after a period that Poroshenko correctly called "calm" is properly supervised elections with full participation of political forces. And then the people who were democratically elected discuss, without Russia, some kind of special autonomy.
Q: But we are not talking about full autonomy?
A: It cannot be absolute autonomy. It has to be within the framework of the overall constitution and the Ukrainian state framework. And it can mean no prerogatives in a foreign policy area at all. There is no federal state in this world that gives subject of a federation, like a state of the United States or a province in Canada, the right to determine or block a country's foreign policy. If someone wants to do that it can be done through the parliament – that's the way things work in a democracy. So getting out must mean get out! And only then we can say: "Let's undo the sanctions regime."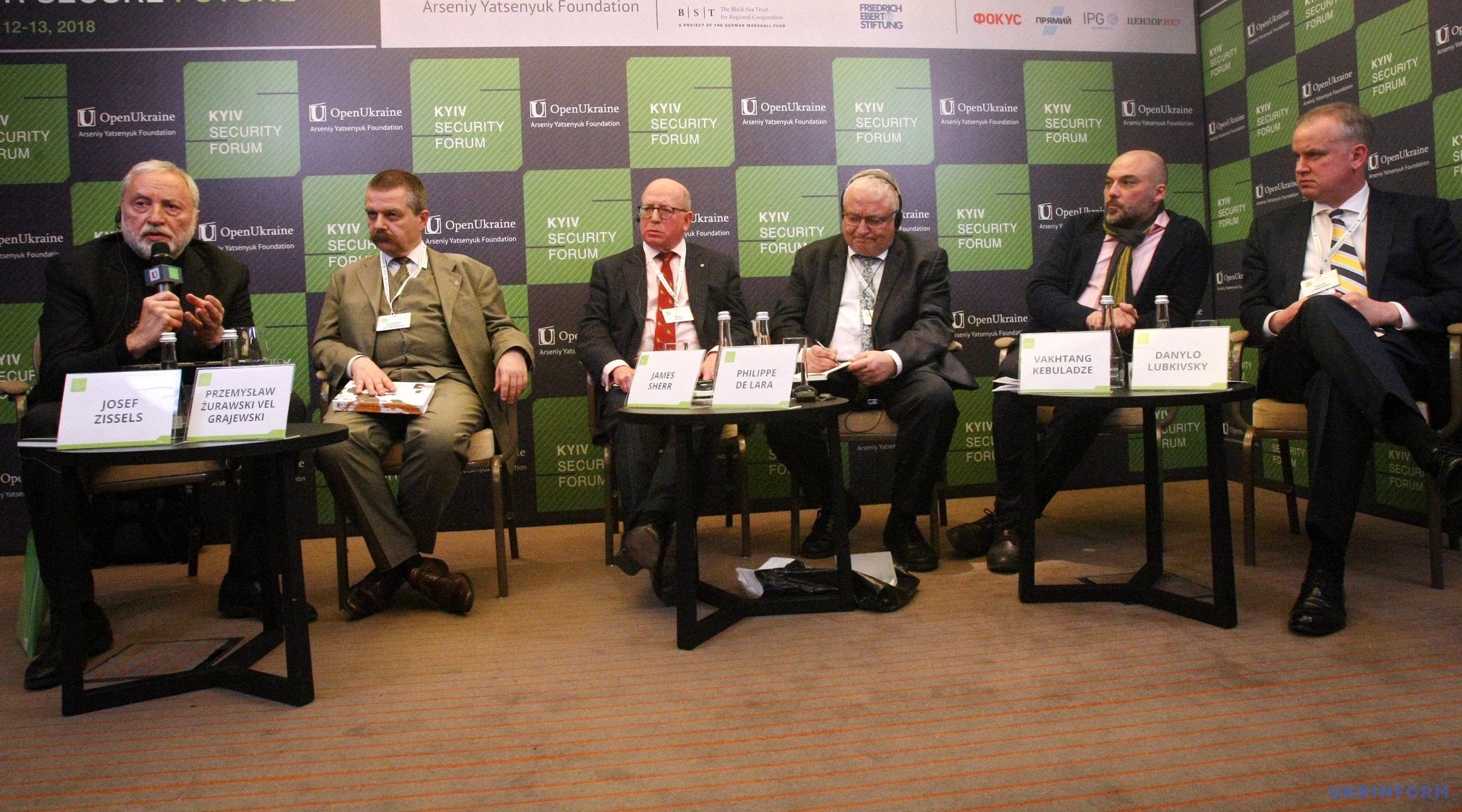 Q: Undoing the sanctions regime? But the problem of Crimea will remain…
A: We have to acknowledge that the issue of Crimea will not be solved in this generation, even if there is a real change of elite in Russia, even if a group of people come to power who recognize publicly that the Putin period, at least the second part of it, has been a disaster for Russia and we want to have proper normal relations with our neighbors that respect their sovereignty, independence, and everything else. Even in this case it is most likely that such a future leadership group will be enormously under attack and under threat in Russia itself from nationalists and chauvinists. This is the political reality.
So we should not change our position about Crimea, but I think we have to take a longer term view as we did about the Baltic States. It took 50 years for their independence. I do not think it needs to take 50 years for Crimea, but there needs to be space and there needs to a different environment in which we solve that problem. And that has to be recognized.
So I don't think the issue of Crimea should block the issue in Donbas, but the sanctions have to remain, the pressure has to remain, and anyone who wound invest there must suffer real penalties and know that they will lose more than they gain.
The other reason I say this is a long-term problem. It's that Crimea is effectively under the jurisdiction of the [Russian] Ministry of Defense. I am not sure Russia would have had the confidence to do what it has done in Syria. Crimea is still part of Ukraine. They are now by far and away the uncontested predominant power in the Black Sea, and this is very important if you want to fight a war in a place like Syria. And the Ministry of Defense is not going to accept if the president says: "Sorry your policy has changed now."
So this has to wait. This whole issue has to be preceded by an entirely new dynamic in relations between Russia and the West, a new dynamic inside Russia itself that defuses this military issue and it makes it possible to discuss demilitarization of this region. And in that context we can then discus the political future of Crimea.
But you have look at it in the fullest sense. It does not mean abandoning any position or principle, or even the practicality of policies which focus on a tough sanctions regime, which has to be enforced.
Natalia Bukvych, Kyiv