Daniel Fried, former U.S. Department of State Coordinator for Sanctions Policy
'Kremlin Report' should be credible and strong
27.01.2018 21:56 1734
On Monday, January 29, the U.S. administration, as expected, will present to the U.S. Congress the so-called "Kremlin Report" with a list of Russian oligarchs and top officials who form Putin's power vertical.
Some people call this document a new "sanctions list" against Russia, which should be approved as a law. However, that is not quite the case. Firstly, the report may be partly or wholly classified, and, secondly, the list with names is not a sanctions list yet.
In an exclusive interview with Ukrinform, a distinguished fellow at the Atlantic Council (Washington, D.C.), former U.S. Department of State Coordinator for Sanctions Policy Daniel Fried described this in more detail.
Q: Ambassador, today we'll talk about Russian sanctions and the Countering America's Adversaries Through Sanctions Act (CAATSA) signed by the U.S. President in August 2017. But the first question is general. One part of American and European politicians says sanctions against Russia are working, and another part thinks they are not effective, because they have not changed the Kremlin's behavior. What is your opinion?
A: They work partly. Sanctions were effective in doing two things. First, they helped to convince Russia to limit its aggression in Ukraine. Ukrainians defend their country itself, but the sanctions helped. They demonstrated to the Russians that Ukraine did not stay alone.
And they worked to the degree that Russia gave up "Novorossia" and did not attack Mariupol. So, now it would be worse without sanctions.
Secondly, the sanctions probably convinced Moscow to agree to the Minsk framework. Now, I know, it's flawed. But it does have certain advantages for Ukraine, because it is Russia's recognition of Ukraine's sovereignty, and the ultimate solution in Donbas is the restoration of the eastern Ukrainian international border. That is a significant step, because now Russia has agreed to this instate. I know Minsk is flawed, but if the Russians want a settlement, Minsk's flaws won't stop them. And if Minsk were perfect, its perfection would not force them to settle. So, sanctions failed so far to convince Moscow to actually settle, which you could conclude – we need the pressure up and then we need to escalate it.
Q: Let us talk about the CAATSA that imposes new sanctions against Russia. Part 3 of the Act obligates the U.S. Administration to make a detailed report identifying the most significant politicians and oligarchs in Russia, as determined by their closeness to Putin, and their net worth. How long should this list be?
A: I think the list needs to be credible and strong. It should not be an indiscriminate list, simply naming wealthy Russians or senior government officials. It needs to outline basically Putin's machine, the "apparatus," his informal system of power.
When we see it, and if we see it people's reaction would be - Wow! That's a serious list! The purpose – it seems to me – is to demonstrate to members of Russia's leadership in general that their personal interest would best be served by staying away from Putin, and their collective interest would be served if Russia no longer keeps wars with its neighbors like Georgia and Ukraine, and stops attacking democratic election systems in the West.
That incentive structure works if the list is serious, it doesn't work if the list is frivolous or sloppy. It's not such so much a question of numbers, but a question of credibility. Of course, the Law allows the list to be partly or wholly classified.
I can anticipate your next question, how good is that list?
First, I don't know. Secondly, my understanding is that the preparations and the research and analyses were done in a professional way by serious people in the U.S. Government. In our system, the professionals do their job, and when it reaches the political level – it can go through or it can go through in a modified form, or something else could happen. It has now reached that level. I don't know what would happen. On Monday, that list will come out - or it won't, could be delayed, that happens. And it's not necessarily a terrible thing if it's a short delay.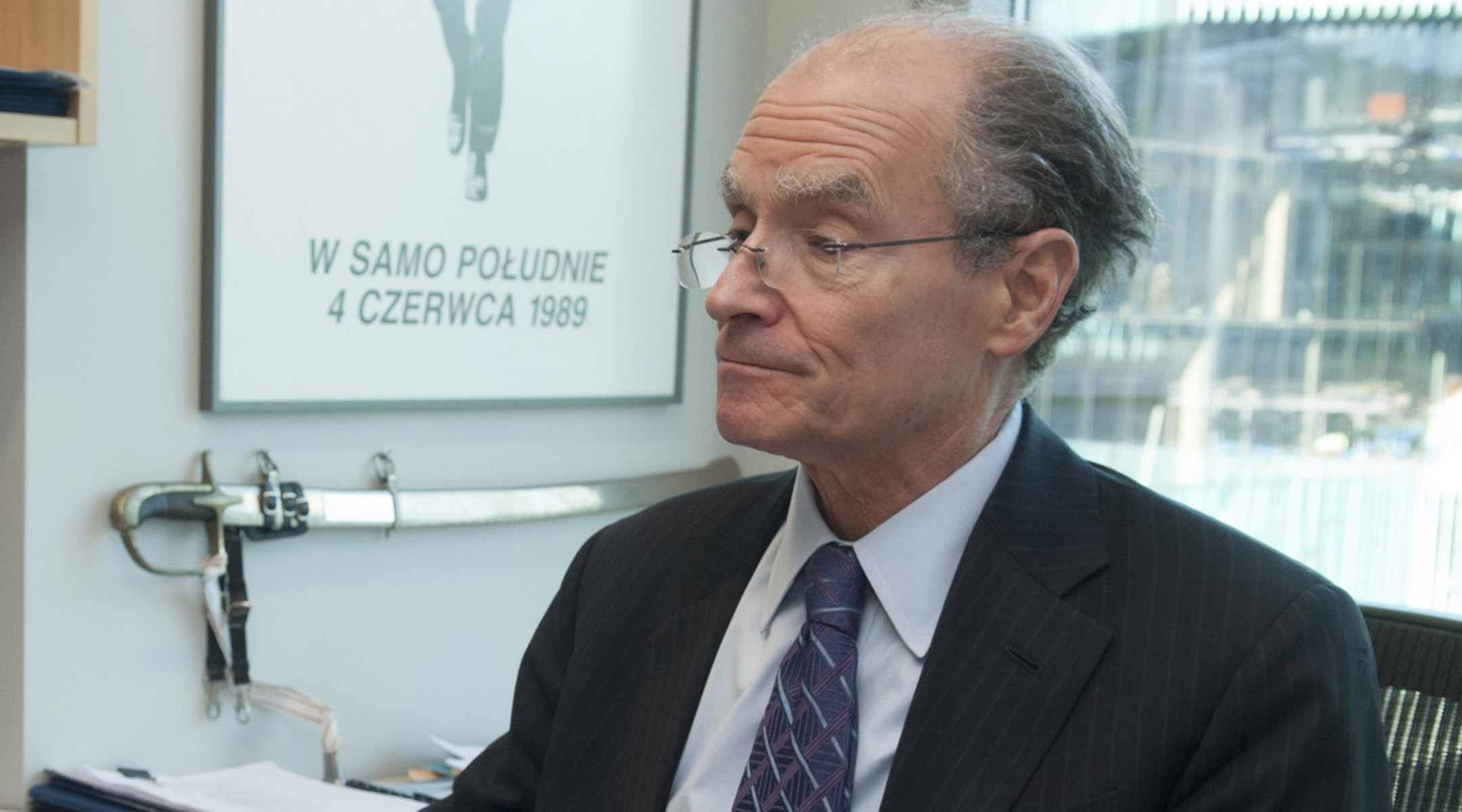 Q: Do you personally take part in the drafting of the recommendations? Does the current administration use advice from experts in the U.S. sanctions policy?
A: Well, I and some of my colleagues wrote a public article with recommendations about how we thought the administration should go up the list. There is no secret, the administration has it, but I'm not a part of the process inside the administration of compiling the list.
Q: Does somebody from the previous administration work with the sanctions in a new government?
A: Well, I won't mention names, but I will say that the professionals are people I know. They are career government officials, and they were responsible for working on sanctions during the Obama administration. Now, they serve in the Trump administration loyally, as they should.
Q: If we are talking about Putin's close circles, who, in your opinion, is most likely to appear in this list?
A: It's a fair question, but I'm not going to speculate as to names. And the reason is, I don't want the discussion to appear around certain names or other names.
The article my colleagues and I wrote was about criteria. We were quite specific and clear. I'm in fair question, it's not a bad question, I just don't want to go there.
Q: Ok then. What do the sanctions mean for Russians? For example, if some oligarchs or members of the Russian government keep their savings at an offshore jurisdiction, how can U.S. sanctions hurt them?
A: Well, you are raising an issue of dark Russian money – secret and hidden accounts. Your question suggests that there is more to be done. In particular, the West needs to organize itself to uncover the flows of dark Russian money. London, Miami, New York – a lot of places, you're right. And a message to the Russians – if we start doing this, your aggression has consequences you cannot sustain this.
Q: So these recommendations should become the basis for new U.S. sanctions, right?
A: They could be; they don't have to be.
Q: Could you please explain what the process should be after all of this?
A: Well, that's another good question. The report itself has no legal consequence. If your name is in the report, that's not sanctions. It seems to be Congress intends that either the list be turned later into a sanctions list, or be used as basically a warning to the people who could be sanctioned. It's not a good sanctions practice to let people know that they might be sanctioned, because they move their assets away. So, the usual practice is to simply sanction people, hit them hard and fast and without warning.
But the Congress for understandable reasons tries something else, and the prospect of being on the list has certainly captured Moscow's attention. So, I think the Congress did a good job, a little unorthodox, but it'd be solid. The purpose of sanctions is to demonstrate to Putin and his people and to Russians in general that Russia's aggression against its neighbors and against the West will be met with the strong response.
There are some in the West who believe that Russia's aggression against Ukraine had nothing to do with us. But it has everything to do with us. It's you – today, and me – tomorrow. And now, I believe that many Russians are coming to understand that the West is not as weak as they thought.
I don't want to exaggerate our role. Ukrainians deserve the credit for defending their country. You did the most, we helped. Ukraine bought itself time through the sacrifices, through the death of its people. Ukraine needs to use that time, especially through democratic and free market reforms. Russia wants Ukraine to fail at home. A successful Ukraine doesn't threaten Russia at all, but it does threaten Putinism. Because if Ukrainians manage to develop a state at the European level, that would demonstrate to Russians that they too can do it. And the only reason they aren't succeeding is because of bad leadership in Russia.
The whole strategic purpose of American policy toward Ukraine is to give you the opportunity to build a European country. And if you do, that would lead to deep strategic success for us all. That's a big deal.
Q: We know the U.S. Congress demonstrates solid support to impose new sanctions against Russia. Is the administration also firm on this issue?
A: Well, you asked another good question. The Congress is united – 98 to 2 votes (in Senate) on CAATSA is astonishing. Republicans and Democrats support Ukraine.
Within the administration, there are – let us say – different schools of thought. But they have a good team: Wess Mitchell, Assistant Secretary for European and Eurasian Affairs; Fiona Hill, Senior Director for Europe and Eurasia at the NSC; Kurt Volker, Special Envoy for Ukraine; just about everybody at the Defense Department - these are solid people.
I think more senior officials also share that. The message has not been as consistent as I would like. The U.S. National Security Strategy document was indirect, but it wasn't bad. It did talk about Russia as a revisionist power, and it's a security problem.
I think this administration's actions have been pretty good. There some good steps by this administration, including a decision to offer to Ukraine serious anti-tank weapons – Obama never did, that actually better. The Defense Department seems to be increasing funding for European Deterrence initiative. These are good things.
Q: You just mentioned Kurt Volker. This week, former Vice President Joe Biden said Kurt Volker is a solid guy, but he does not have enough ability "to go in and say ' if you don't straighten this up, you're out of here.'" What did Joe Biden mean?
A: Well, full disclosure. Kurt Volker was my deputy at the NSC for three and a half years, he was my deputy in the State Department for three and a half years. So, he is the right guy for this job.
Joe Biden is also your friend, he is a good guy – he is serious and smart. Kurt Volker is not at the political level. He is on the senior professional level, kind of where I was – Assistant Secretary level. That's good, but it's not decisive. However, he has a lot of influence. He is part of the Trump administration and has more authority than people in the civil service. So, that's actually pretty good.
I've spoken to him several times in his new job, and he's got all the right instincts, practicality, determination. The first thing is he just tells it like it is: this is not an ethnic conflict, it's not an internal Ukrainian conflict. Come on! Be serious, Russia attacked Ukraine – directly and through its proxies. Good for Kurt.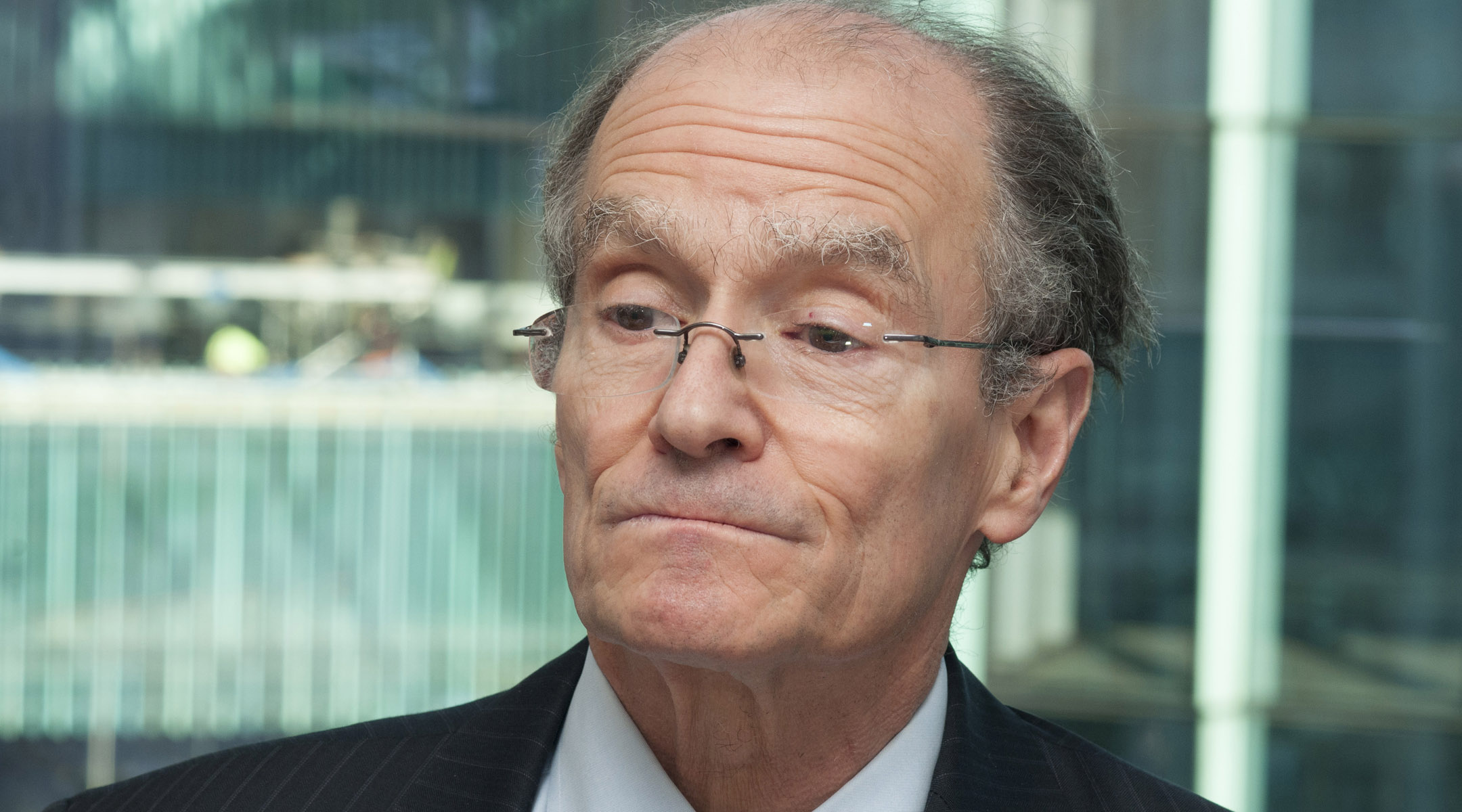 Q: Joe Biden also said it's important for Ukraine to show progress in terms of corruption. He underlined this directly affects the ability of the new administration "to hold Europe on sanctions against Russia." Is the new administration able to convince Europe, which also incurs a loss from these sanctions, to keep the restrictions?
A: Europe is doing well. I was a negotiator of the sanctions during the Obama administration with the Europeans, and with the Japanese and the Koreans. Europe stood up. The EU did a good job. You basically have on your side the Polish, the Germans, the EU, the Baltics, the Swedes. The French didn't say so lovely, but they got it. The Brits, the Romanians – they are all strong. But the European Union as a whole deserves credit, because they all put their backs into it. I think they'll continue to do it, but you can help. Ukraine needs to show you are using the time that you earned. Otherwise, you'll be back to Yanukovych.
Q: During the interview, you disclosed some recommendations for Ukraine. Could you name the three most important issues we need to pay attention to?
A: Work with the IMF, work on the rule of law, and to remember what the Ukrainian people fought and won at the Maidan. Remember what it is you set out to achieve.
Somebody wise wants to say the problem in Ukraine is not too much nationalism, but not enough patriotism. Nationalism and patriotism are different. Nationalism is to hate another; patriotism means loving your own. Remember what you set out to achieve, and, as I said, what Ukrainian people fought and won for at the Maidan.
Yaroslav Dovgopol, Washington, D.C.