Sven Mikser, Minister of Foreign Affairs of Estonia
We are working internally in the EU to continue pressure on Russia, and not just with sanctions
18.10.2017 10:00
From July 1 to December 31, 2017, Estonia holds the presidency of the Council of the European Union. The beginning of the EU's negotiations with Britain on Brexit and the acute problem of migrants undoubtedly have a great influence on the agenda of the presidency. However, for Estonia this was not an excuse for refusing to implement the priorities that it outlined. The key priority is the promotion of digital development in the EU, a component of which is cybersecurity. At the same time, Estonia also pays much attention to Ukraine - in matters of assistance in reforms and international efforts to deter Russian aggression, Estonian Foreign Minister Sven Mikser said in an interview with Ukrinform.
Q: Mr. Minister, the EU summit was held in Tallinn in September. What did Estonia want to achieve as a host country, which determined the agenda of the meeting?
A: This summit, which is actually the only summit-level meeting during our presidency in Tallinn, was mostly focusing on the digital agenda. Obviously Estonia has built over the years a bit of brand in that particular area, but we sincerely believe that the future is to a large degree digital. So there's quite a lot happening, there's quite a lot that has been put on the table by previous presidencies, by the Commission and obviously Estonia during our half-year presidency wants to advance those agenda points, be it the emergence of the digital single market or the free movement of information across the border. We believe that by facilitating free movement of information, developing it into another one of those basic freedoms of the EU would have a very significant economic impact, would actually make Europe much more competitive.
So there's a lot on the digital agenda that we want to move forward during our presidency, but also make sure that these issues will remain on the table after our presidency. And to a large degree this summit was about bringing all the EU member states to the same page with regard to the digital development, and obviously these developments come also with new threats. So cybersecurity is also a very big part of this digital agenda: building our systems, platforms, forms of cooperation up in such a way that they would not be vulnerable to cyberattacks or other cybercrime or threats that exist in a digital sphere.
And then in addition to this digital agenda another issue that was discussed among the heads of state and government was the future of Europe. That is something that has been very important particularly after the Brexit vote and after the launch of the Brexit negotiations. How the future Europe will look like: be it sort of an institutional framework or the governance in socioeconomic policy areas. We want to encourage the intellectual effort in that area as well.
Q: What important events are expected before the end of the EU presidency?
A: These were some of the issues, but when we look down the road we have still the Eastern Partnership summit coming up in Brussels in November, which is a very important event on our presidency calendar and also a very important policy area in our presidency agenda. We have had already a number of preparatory events, and we've involved eastern partners in several ministerial meetings held in Tallinn. We've organized conferences (some of them still yet to take place in October) that prepare the groundwork for that summit-level meeting in Brussels.
Then also we have during our presidency an EU-Africa summit also in November in Abidjan, Cote d'Ivoire. Those summit meetings will be chaired on Europe's behalf by the permanent president of the Council, but the rotating presidency obviously takes part in shaping the agenda to some degree. And we wanted to include also when it comes to the EU-Africa Union summit, we've made sure that while the main focus is on providing opportunities for the young generation, digital agenda would also be part of the summit.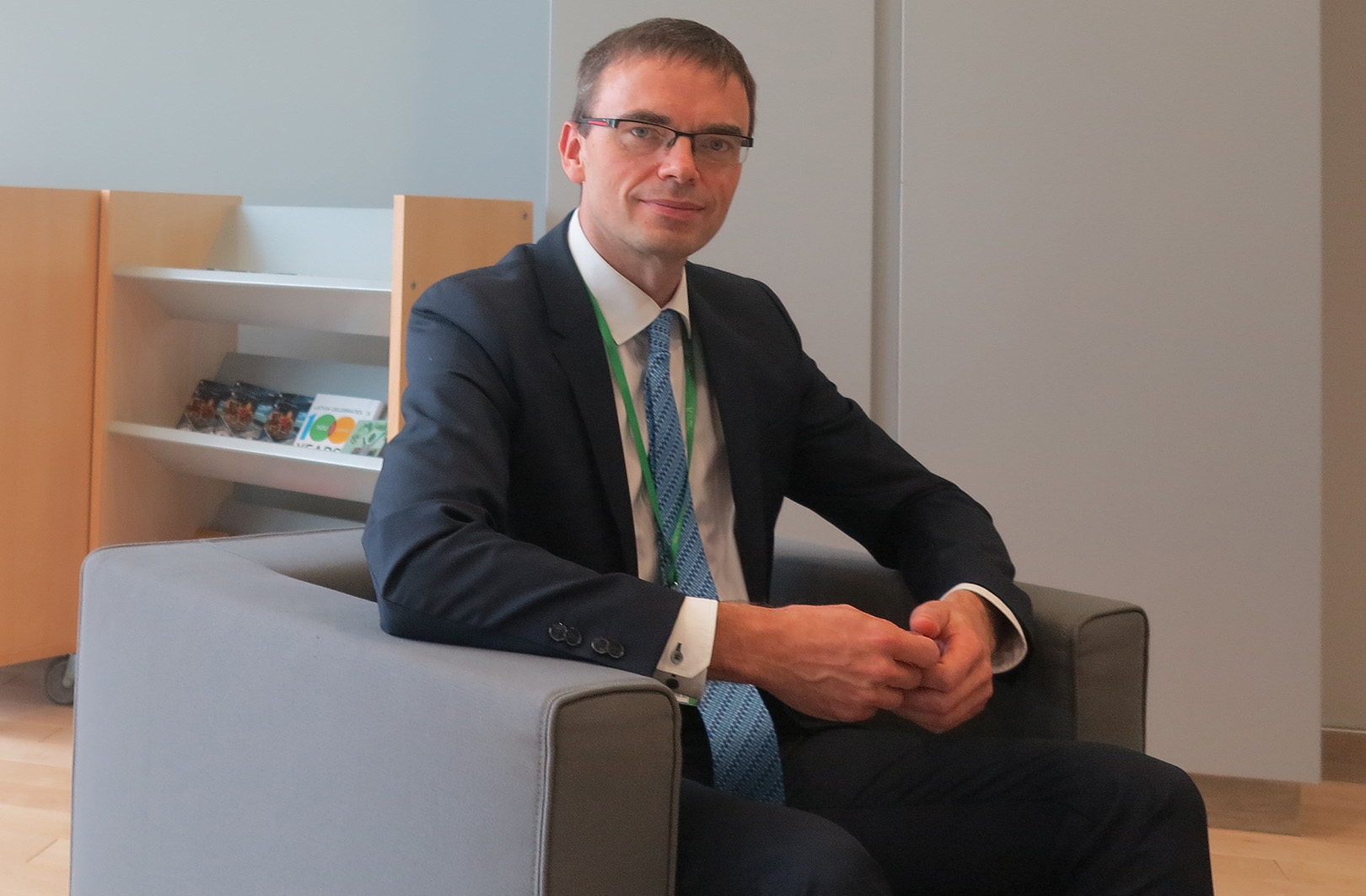 Q: What events related to Ukrainian policies, Ukraine's relations with the EU, Estonia, which have already passed or will be held in these six months, would you particularly note?
A: It was the EU-Ukraine summit [held in Kyiv on July 12-13] that took stock of the recent developments in the EU-Ukraine relations. That was, I think, a very important event. I think the fact that finally we could overcome those political difficulties, (some of them actually EU internal political difficulties) and get the Association Agreement verified was very significant. This means that now we can basically start using the opportunities entailed in that agreement and fully implement that agreement. This is something that is very visible for Ukrainian people. This has been a very important development, and I've been very much personally involved in working with my Ukrainian counterpart, Minister Klimkin. I met him this year on a number of occasions but most recently during my visit to Kyiv, but also at the margins of the numerous multilateral meetings, where we had very constructive talks. So Ukraine has been featured very prominently.
Also when we are speaking about this positive agenda, something that we should not forget about is the fact that there is still an ongoing foreign aggression against Ukraine and a part of the country is still under occupation and the part of the country is still illegally annexed to Russia. We are also simultaneously working with Ukraine to help with reform efforts, we are also working internally in the EU, but also with a broader international community, democratic nations to maintain pressure on Russia in form of sanctions and overall political pressure in order to bring Russia back to internationally acceptable behavior and see that those wrongs that have been done will be corrected. And we are basically maintaining the sanctions regime and if necessary updating it and making sure that the sanctions will remain in place until Russia has fulfilled its obligations under the Minsk agreement, and we are also giving real content to the sanctions on the non-recognition policy of the Crimean annexation. Those are also things that are still put very high on the list of priorities.
Q: Russian-Belarusian exercises Zapad 2017 caused considerable concern among neighboring countries and NATO. What conclusions have been made at the Estonian Foreign Ministry?
A: It's a pattern. Russia has been regularly running those large-scale military exercises in a manner that is not fully transparent. They've been splitting those exercises into smaller constituent parts so that not to have to invite international observers under the Vienna document [an international agreement of the OSCE participating states envisaging the implementation of confidence and security measures in the region]. We've also seen in past Russia using those large-scale exercises and troop movements to conceal much more sinister operations, aggressive operations against neighbors. So it's always been our position that we need to maintain awareness and readiness during those exercises.
That's something that NATO allies and member states have learned from the Russian war against Ukraine that started in 2014, that actually we should not ignore those aggressive imperialist ambitions of the leadership in Kremlin and we should maintain constantly very high level of awareness and keep a very close eye on military movements and troop movements even if they happen inside Russian territory. Obviously with that latest Zapad exercise significant part of that exercise took part on Belarussian soil which was a cause for additional concern and reason to be particularly tempted to the appealing situation. We know that the Belarussian regime has been doing a very delicate act of sitting on a fence trying to avoid falling to either side but it was very important also to see that those troops that arrived in Belarus would after the conclusion of the exercise leave.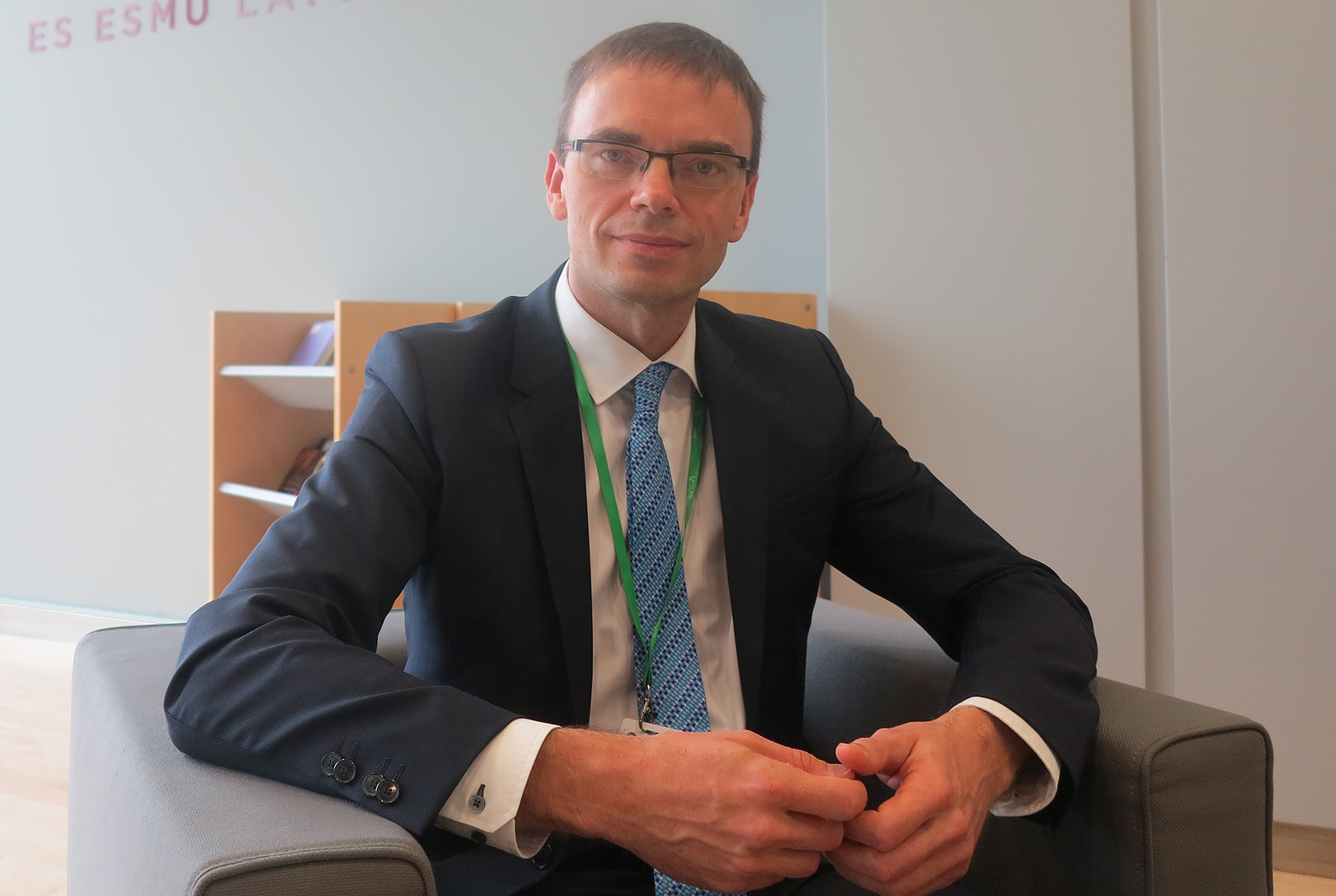 Q: Ukraine declared the Euro-Atlantic vector of development. How do you see Ukraine's place in today's Europe?
A: First of all we believe that the choice of a strategic direction is a sovereign choice of each and every nation. So no third country should have a veto about this. So we absolutely support the right of Ukraine to choose its own geopolitical orientation, to choose its affiliations. When it comes to Euro-Atlantic integration than obviously it is also conditions based process. There's a very serious reform effort that is required in order to move forward. We have seen very positive significant developments recently with a ratification of this long-delayed Association Agreement with a visa-free travel. But there's still a lot to be done by way of implementing the Deep and Comprehensive Free Trade Agreement and using all the opportunities entailed within the Association Agreement. Plus obviously there are important reforms in many policy areas that are still far from being completed. But obviously Estonia and many other nations are ready to assist Ukraine in that effort by a way of sharing our experience and expertise in other more practical more technical ways. Ukraine has been for Estonia for many years one of the most important partners when it comes to our development cooperation. We have identified Ukraine as a country where even a small country like Estonia can make a very meaningful impact by the way of working and sharing our own reform experience
Oleg Kudrin, Riga