Volodymyr Groysman, Prime Minister of Ukraine
There is every reason to say that year 2018 will be more stable and more predictable than year 2017
27.09.2017 14:45
For the second year in a row, the Ukrainian government has approved and submitted for consideration by the Verkhovna Rada a draft state budget for next year on time. The parliament will discuss the country's major financial document from now on and until its adoption. Ukrainian Prime Minister Volodymyr Groysman has already stated his readiness to compromise on "technical" issues, but there are fundamental positions that the Cabinet of Ministers will not change in any case.
The head of government disclosed to Ukrinform the essence of these fundamental positions and the priorities envisaged in the state budget for 2018 and said that he would struggle for conducting reform and was not planning to retreat.
Q: Volodymyr Borysovych, the government tabled in parliament a draft state budget in accordance with the requirements of the law, on September 15. Have you already discussed it with deputies and factions? Is it already clear which points are most painful and debatable?
A: There is a budget process, and we are following it. We submitted the budget to parliament on time and thus created a platform for discussing its details and parameters.
This is a budget of economic growth. It is balanced and clearly structured in terms of goals and priorities according to our revenues and expenditures.
We are just starting a discussion. First I presented the draft budget and its parameters at a government meeting, and last Friday [on September 22] it was presented from the rostrum of parliament. MPs will now assess and discuss the document with experts.
We will do our utmost to ensure that before the second reading the draft law is discussed with all interested parties and understood by everyone. Gradually and logically, we will reach the finalization of the document.
Q: You had a number of meetings with experts. What were their remarks to the budget?
A: So far, there were rather no remarks, but questions. The expert community is still considering this document.
However, at the stage of preparation, the Finance Ministry had previously worked with experts and there was some discussion about how this document should look like after the completion of the budget process.
I will note that the government is absolutely open, and there are no things in the budget that we would like to hide or decorate.
We set GDP growth at 3%, budget deficit at 2.4% and inflation at 7%, because we consider such figures to be acceptable in 2018.
In addition, we envisage significant funds for defense and security. UAH 60 billion will be used to support the activity of the Ukrainian Armed Forces. Over UAH 16 billion will be spent on the development, procurement and modernization of military equipment.
Next year, we plan to earmark UAH 7.3 billion in support of the development of the agricultural sector and farming. Expenditures on the development of road infrastructure are projected at UAH 44 billion, and the energy efficiency fund will be replenished with UAH 1.6 billion. UAH 400 million is envisaged for the issuance of "warm loans" [energy efficiency loans].
In addition to that, it will also lead to the creation of additional tens of thousands of jobs. We contribute to the development of the national economy with such concrete things.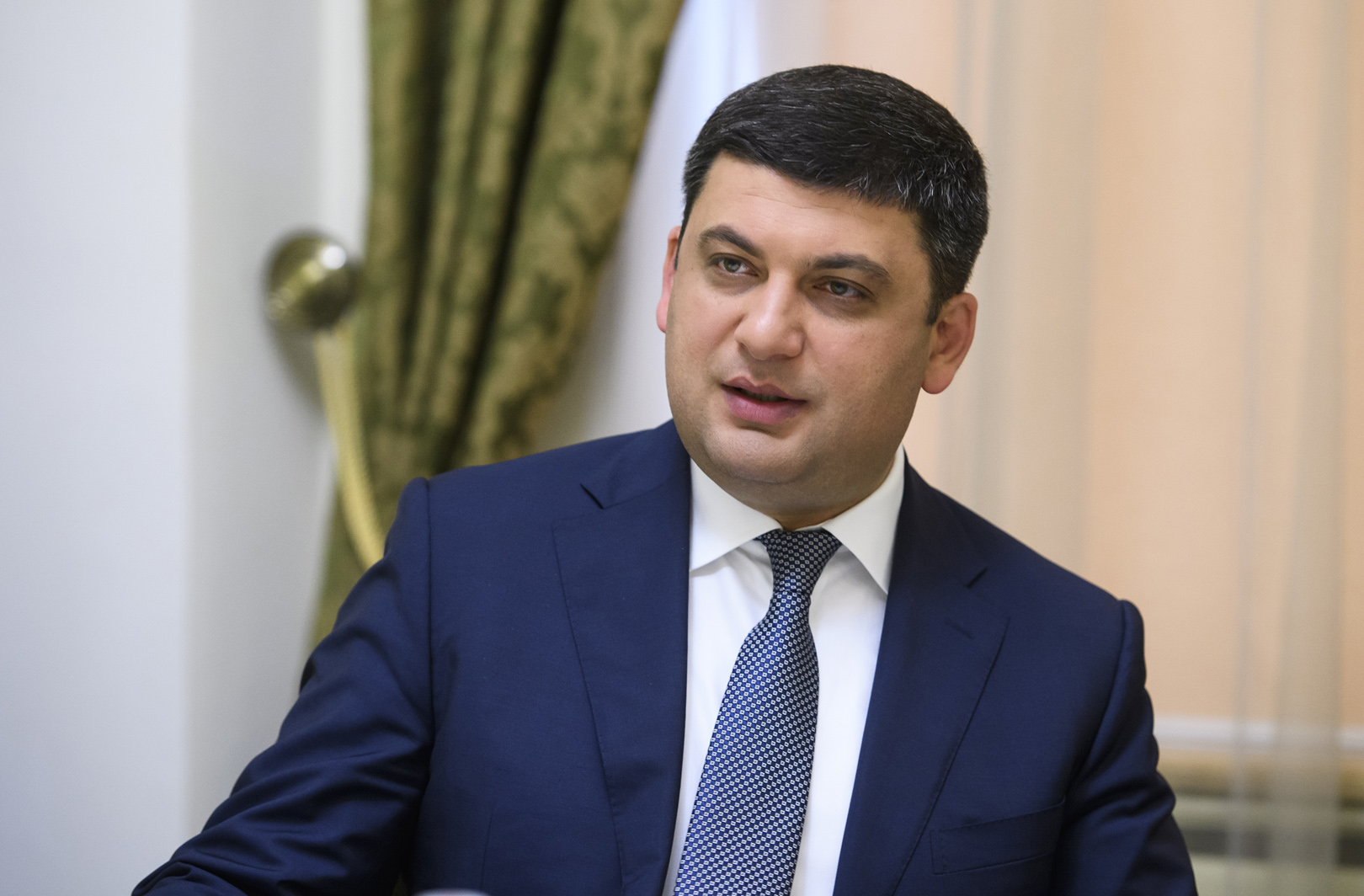 By the way, I think that next year's 3% growth can be accelerated, but structural reforms are needed. In particular, we need to ultimately resolve the issue of efficient management of state property, and the enterprises that are not strategically important should be put up for public sale. I mean the adoption of a new privatization law, which will give all potential investors equal opportunities. Those who are interested will be able to visit a website and see the assets of state-owned enterprises, where they can invest their money in order to create a modern production facility. And this will also help create new jobs and make our country more competitive.
Ukraine has 3,500 state-owned enterprises, most of which are completely unprofitable. They are not strategic in nature, but are closed to investment on the part of small-, medium- or large-sized businesses, because their current executives make profits for themselves and therefore cling to these enterprises. Of course, strategic enterprises remain state-owned in any case, and this cannot be discussed.
Q: Volodymyr Borysovych, you said that you are ready to compromise on certain budget issues. And what are the issues from which the government will not retreat?
A: First and foremost, we need to keep the budget balance. Secondly, these are defense and security, the agricultural sector and all the priorities that I have already mentioned – I will not retreat from that.
Supporting education is extremely important. Raising the wages of Ukrainian teachers by at least by 25%, or on average by UAH 1,500, cannot be a matter for discussion. By the way, next year we will spend UAH 1 billion on the modernization of the first to fourth grades of education.
As for healthcare, I will not abandon the Affordable Medicines program. We envisage UAH 1 billion for this program. This year we will open 13 heart surgery centers, and next we plan to open at least the same number so that they could save the lives of our compatriots. We must fight for the reduction of the mortality rate from cardiovascular diseases in Ukraine. At the initiative of the president, additional funds are projected in the budget for rural medicine. In general, health care expenditures are balanced, and they also cannot be the subject of concessions.
The next priority is the construction of Ukrainian roads. Of course, this is also a steadfast priority. We have already reached new volumes of road construction, and we will continue to do so.
As for social protection, we will also preserve pension reform, subsidies and other forms of state assistance.
Public administration reform, which is also included in the budget for next year, is important. In addition, we will increase spending on e-governance. We have recently approved a strategy for e-governance development in Ukraine. We are introducing electronic document management and e-services. This will not only improve the quality of management and the convenience of services for citizens, but is also an effective way of preventing corruption.
Q: There is a sphere that previously did not require significant funding - information security and cyber security. However, there is a war now. Are these costs envisaged?
A: Of course, these expenditures are envisaged, including for updating the software for special structures. There are other special expenditures that I cannot speak about. The National Security and Defense Council plays a coordinating role in this matter.
Q: You have repeatedly spoken about the state aid for agriculture development. What are the programs and funds?
A: This is also a priority that cannot be changed. In general, the government intends to allocate UAH 7.3 billion in 2018 in support of the development of the agricultural sector and farming.
For the first time in Ukraine, we have drafted a separate program to support farming enterprises, for which we allocate UAH 1 billion. By the way, this program was prepared not by officials, but by the farmers themselves - the Association of Farmers together with the Agrarian Policy and Food Ministry. I really want to do everything to ensure that we have a real farmer class in our country, that we have those who produce high-quality goods and create jobs.
In addition, it is planned to provide almost UAH 1 billion to reduce the cost of domestic agricultural machinery and UAH 2.3 billion to develop the livestock sector. We envisage compensation for loans for the creation of new farms, dairy and animal complexes in order to fully restore livestock production in Ukraine. It will have a very positive effect on the development of the national economy and export potential and, on the other hand, it will help supply the Ukrainian market with high-quality domestic products, reduce the prices for meat products and make them stable.
So, we think that allocating UAH 2 billion for this program, we can attract more than UAH 20 billion as capital investment in the industry. I have had many consultations with different entrepreneurs in the agricultural sector, and they are very positive about this program.
When we start restoring livestock production and increasing processing, we will have more exports.
I understand that people are having a hard time now. Prices for different products have been fluctuating over the past year, because there was a bad harvest of fruits and berries, and livestock production declined sharply. All this had a negative effect on prices, in particular meat prices. The expansion of exports and access to world markets also increased prices. However, now there is every reason to say that the year 2018, in terms of prices, will be more stable and more predictable than the year 2017.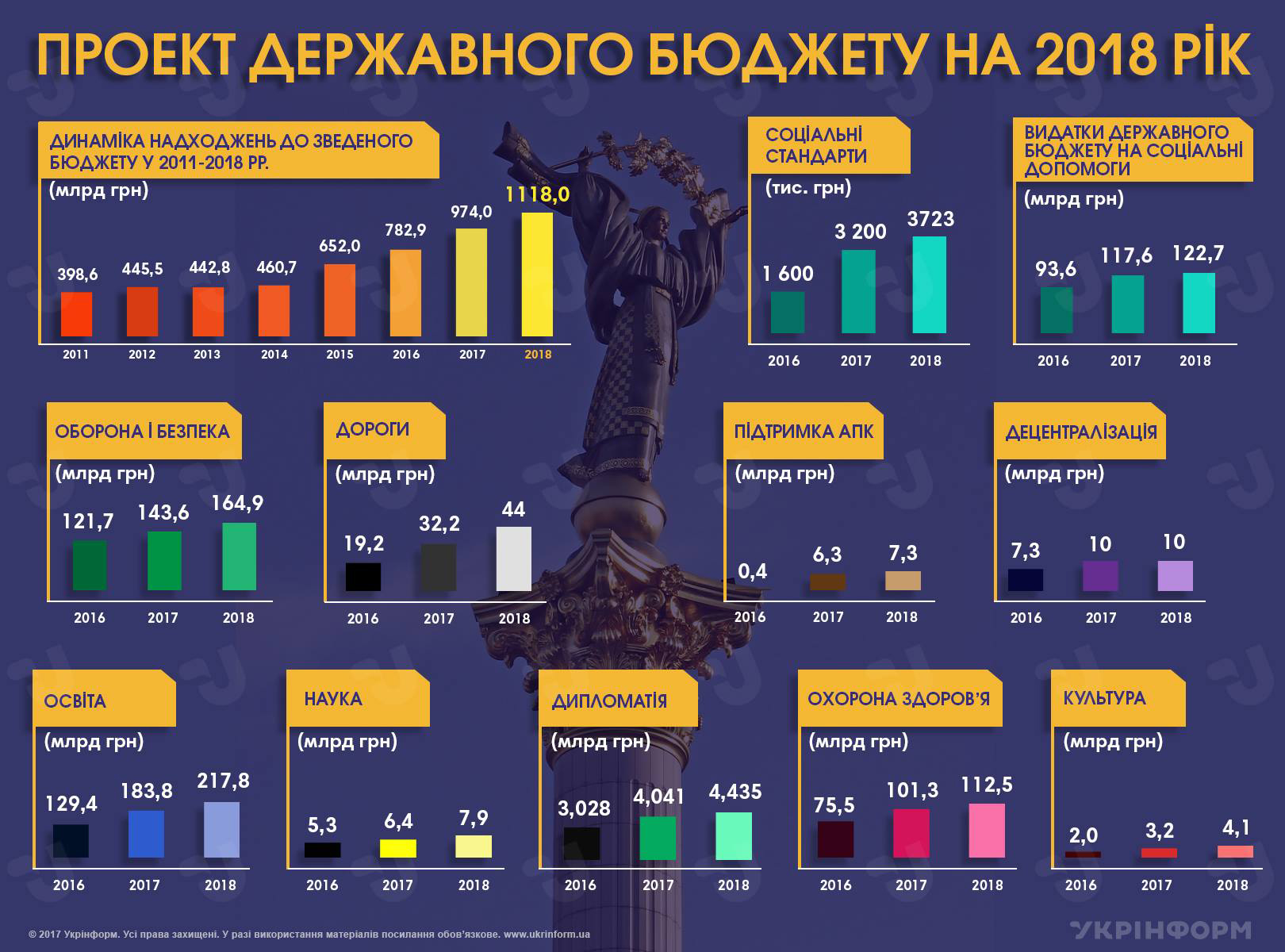 Q: Is the course for decentralization unchanged?
A: I started the decentralization reform in 2014 in the first government after the Revolution of Dignity, which was led by Arseniy Yatseniuk. Decentralization has become a priority in the election program of President Petro Poroshenko. It has already proved its worth over the past three years. Local budgets are rising, so we will continue to reform decentralization.
State support for regional development is kept at a level of UAH 10 billion. Of course, we will demand the increased accountability of local authorities, and this is absolutely normal.
In addition, the center will assist the regions in some global issues. For example, in the draft state budget for 2018, the government has envisaged funds for the modernization of the emergency situations service. We will increase wages for the staff of the State Service on Emergency Situations by almost UAH 2,000. In addition, we want people who save our lives to be provided with financial support and good equipment.
Q: Volodymyr Borysovych, the draft budget for 2018 is humanitarian-oriented. For the first time it is proposed to allocate hundreds of millions of hryvnias for the development of culture and education.
A: Culture and education are basic for any society, so it is worth paying a lot of attention to that. We clearly understand how important it is. We will definitely support Ukrainian culture, therefore, we increased spending on cultural development in 2018 to UAH 4.1 billion. In particular, we plan to allocate UAH 500 million for national cinematography. The process has already been launched this year, and everyone made sure that we can shoot high-quality Ukrainian films.
Thank God, the parliament finally approved the law on education, which means that we will have a new system adapted to modern realities. This law has already been signed by the president, and we are starting to implement this very important reform. We are also introducing a new model for funding research.
Separately, I want to say that queues in Ukrainian kindergartens will be liquidated in the next three years. Although it is the competence of local authorities, their duty, and there is enough money at the local level, we will help and support the local authorities. Little Ukrainians will not be in queues for access to a kindergarten.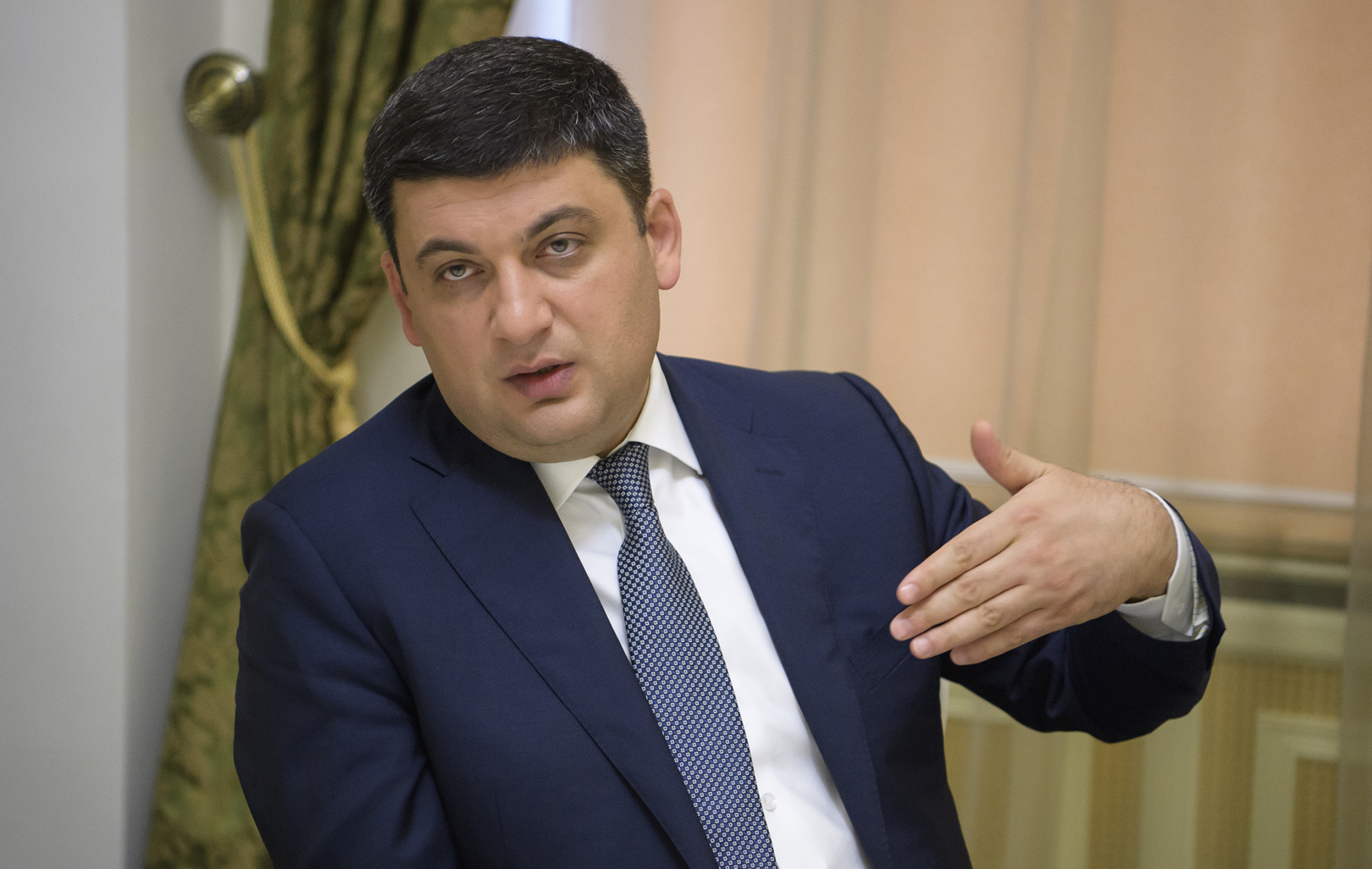 Q: Does the government plan to resume the financing of state programs for providing young people with housing, compensating for mortgage loans?
A: We, in the first place, must fight for the growth of people's income. We are working to increase the living standards of Ukrainians, to raise their income and to make the loans affordable. Ukrainians should have access to cheap credit resources, including mortgage lending. This is our goal and a way of solving housing problems.
Q: How does the draft state budget reflect plans for economic reform in the context of cooperation with the IMF? How do you assess this cooperation now?
A: You know, during the period of our government's work, they have twice reviewed and extended the program [the IMF's Extended Fund Facility], which is a very positive signal for Ukraine, for our government. We continue to work on the program and see a series of reforms that need to be implemented.
Our program of cooperation with the International Monetary Fund is required by Ukraine, not the IMF. It can be said that it stimulates a number of necessary changes. This is about the proper management of state-owned companies or their sale, as I have already said. This will attract more investment, and if we have investment, there will be more products, higher GDP. And when the economy grows, we can make other important steps, for example, carry out pension reform. However, nobody will want to deal with us if we constantly have huge budget expenditures and a Pension Fund deficit. The IMF, by the way, supported the version of the pension reform that we have proposed.
If we talk about an effective fight against corruption - this is also needed for Ukraine, not the IMF. Of course, we need to establish a judicial institution that will handle effective proceedings in the sphere of corruption.
We have created the entire infrastructure of anti-corruption bodies – SAPO (Specialized Anti-Corruption Prosecutor's Office), NABU (National Anti-Corruption Bureau), and NACP (National Agency on Corruption Prevention). All of them work, corrupt officials are detained, investigations are conducted, but then the courts release them, because there is no fair trial. We urgently need to create an anti-corruption judicial institution. And when it all works together, we will see the result. I believe that the discussions on whether to create an anti-corruption court or anti-corruption chamber only delay the decision. I emphasize that it is better to create an independent anti-corruption institution that will be organized quickly, to which absolutely new judges will be elected quickly. It has to begin its work very quickly. This is a technical task for specialists in the creation of an anti-corruption judicial institution.
Fighting corruption is a matter of honor, conscience, and, ultimately, the future of our country.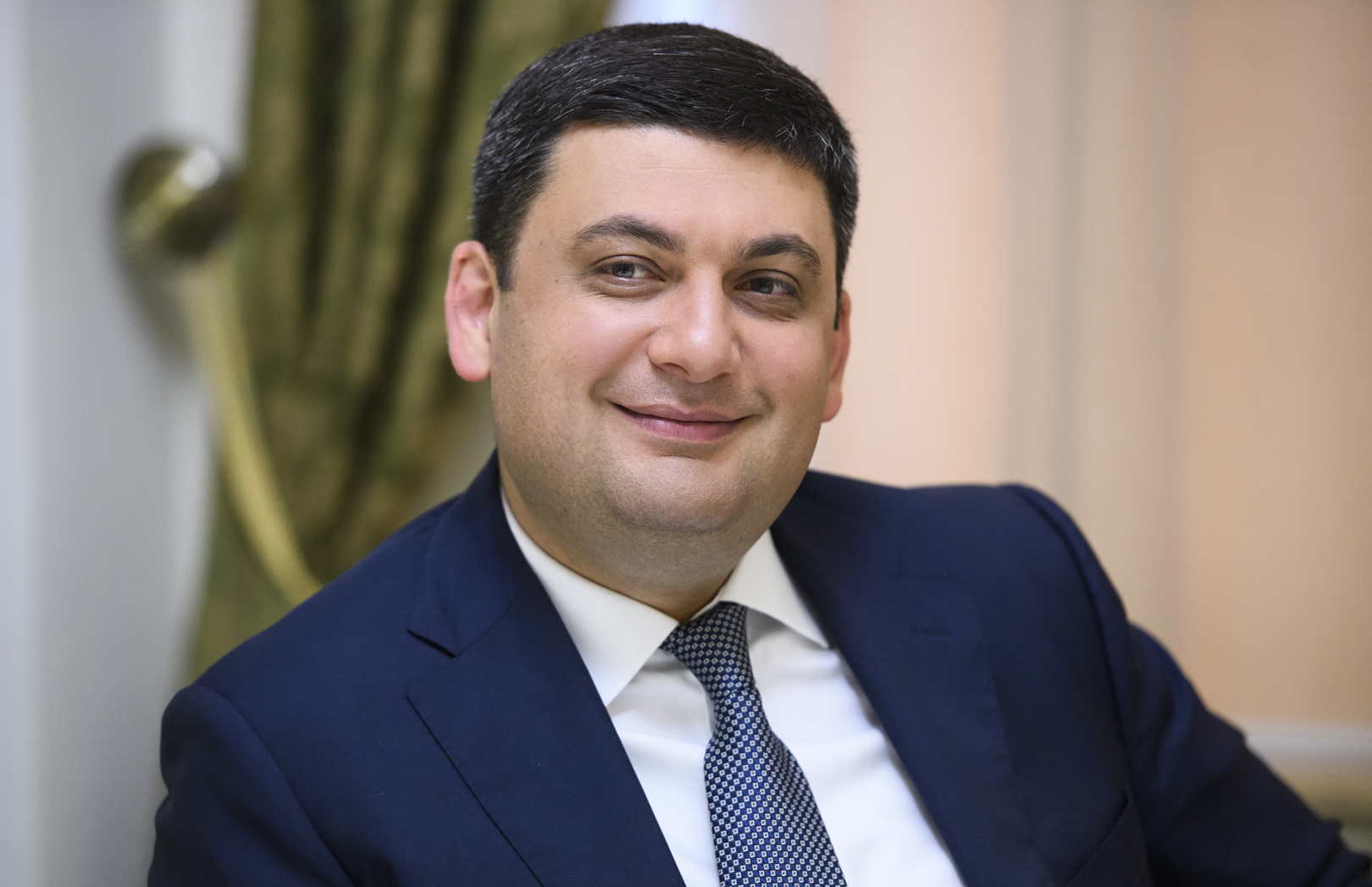 Q: The government against allocates tens of billions of hryvnias for the construction of roads. Unfortunately, the quality of construction and repair does not always correspond to the resources spent. A striking example is the Kyiv-Odesa highway, which was completely repaired ahead of Euro 2012, but now it's broken again and is constantly being repaired. How do you plan to control the quality of construction and repair of roads?
A: We are introducing a transparent system, and we will prove that it is possible not to steal. I have built many roads in my life and I know exactly what can be done cheaply and qualitatively, and what can be done expensively and badly.
Now it is very important to have tight control. Therefore, new Ukravtodor Head Slawomir Nowak is working on it. We see that quality is getting better.
I also tasked the Interior Ministry and the National Police at looking very carefully at all the construction work and making an analysis. If someone stole something, he should be put in jail. Ukrainians have the right to drive and will drive on high-quality roads.
With regard to all those who try to steal on the roads, I will simply destroy them in the framework of the law.
I want to announce that next year we plan to make rapid progress on the Lviv-Ternopil-Khmelnytsky-Vinnytsia-Uman-Odesa-Mykolaiv-Kherson highway. We envisaged almost UAH 4 billion in the budget for this purpose. Next spring, when we have good weather conditions, it will be possible to reconstruct and modernize this road, as well as other planned roads.
Q: People are waiting for the decision on October 1, because the government promised to raise pensions, but the Verkhovna Rada is in no hurry to vote. What will you do if parliament does not approve pension reform in the near future?
A: I think that our government has proposed a completely unique and fair reform of the pension system, which poses no threat to anybody.
Last Thursday [on September 21] I really expected the Verkhovna Rada to finally vote. I came to parliament and asked the deputies to approve this bill, because it is very important.
We, in principle, could have approved it back in summer, but there are certain procedures for reviewing the bills, so we did not approve it.
But pensioners cannot wait for a month or two more. The government has found a solution. We have the money, we just have to vote, and we can do it. I saw how much effort Parliament Speaker Andriy Parubiy had made to make it happen last week. The factions of the Bloc of Petro Poroshenko, People's Front, Oleh Liashko's Radical Party, and some people's deputies united, but just seven more votes were needed to continue the work of parliament and make the necessary decision.
Unfortunately, they simply delay the time. Individual deputies submitted a lot of amendments to the codes. They considered them for so many days, discussing each amendment, no matter whether it is needed or not. According to the legislative procedure, they seem to be doing everything right. Is it done to really improve the codes? I doubt that.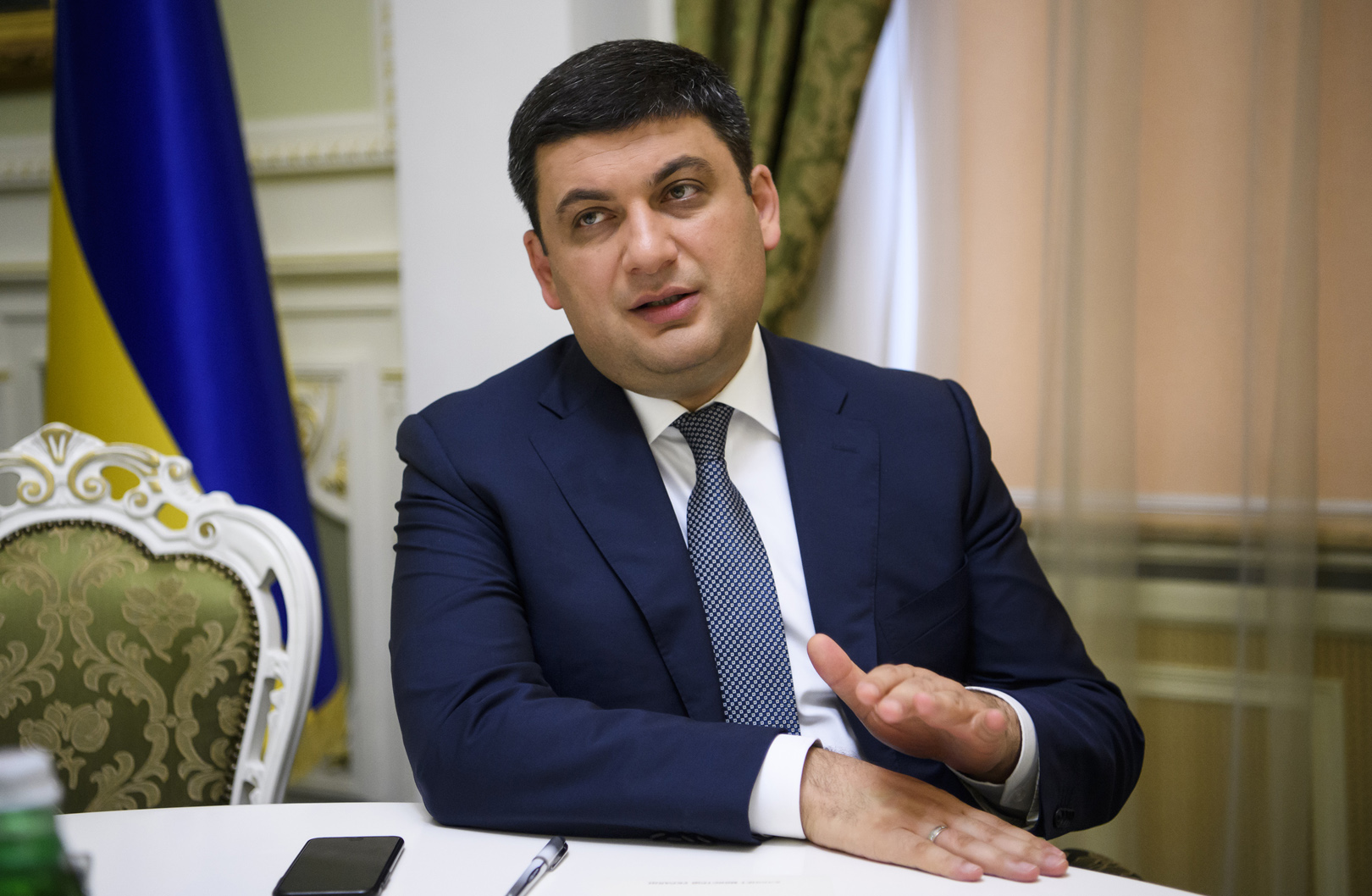 Q: Obviously, this is a political struggle, because the electoral campaign will soon begin.
A: I urge them to come to their senses, because this is not a political struggle – this is a huge disrespect for ordinary Ukrainians. If they want to struggle with me, then they don't have to do it, especially with the price of neglecting the interests of nine million pensioners. They should better struggle for Ukraine, because what is happening now is wrong, it's not a state position.
And when parliament votes, it will not be my personal victory, it will be a victory for Ukrainian pensioners.
The deadline for the adoption of the pension reform, so that people have their pensions raised in October, is the first days of the next plenary week of the Verkhovna Rada of Ukraine. We have 12 million pensioners. Of these, nine million people have to receive higher pensions. For each of them it is necessary to make calculations and raise all payments. And this also takes time. And people will start receiving pensions on October 7.
I hope that we all have time to do it. Of course, these will be some other terms, but my job is to ensure that pensioners receive higher pensions in October.
By the way, sometimes some politicians say that all this is wrong, because the government can itself raise the pensions. It is not true. I sometimes look at them and think: do they even understand what they say?
Today, the deficit of the Pension Fund of Ukraine is 140 billion [hryvnias], and where is it from? Because we have an incorrectly built pension system, and if it is not fixed, then next year we will have 200-250 billion [hryvnias] - these are steps to bankruptcy. But if we change this now, the system will start to produce not a "minus," but a "plus" - a deficit reduction, an increase in pensions.
Q: The dollar exchange rate in the draft budget is projected at UAH 29.3. Can such a forecast lead to the fall of the national currency and tremendous demand for foreign currency among the population?
A: This is a purely technical figure. Such calculations were provided by the National Bank of Ukraine. But I currently do not see any objective reasons for the dollar to soar by the end of next year.
I emphasize that everything will depend on the pace of reform and economic growth. If the parliament passes a dozen necessary laws, it will allow us to accelerate economic development and ensure stability.
Therefore, there are no grounds to say that the dollar will be close to UAH 30.
Q: The government envisaged UAH 55.1 billion for subsidies next year. Maybe it's time to refuse such help?
A: A subsidy is a temporary measure that people now need. And by the way, today we automatically assign subsidies to anyone who already had this kind of help last year, we have money enough for this.
But the main thing is an increase in the income of citizens, and we are working on it. The minimum wage will grow by UAH 500 at the beginning of next year, and it will already be at a level of UAH 3,723.
I recall how the government was criticized for doubling the minimum wage, to UAH 3,200. Some politicians shouted that it was not necessary, that there would be a catastrophe. And then they turned off their speakers and now keep silent. Now it's clear that this was an absolutely justified and right move.
Q: Those who criticized this decision predicted a decrease in the number of small enterprises due to such a rise in the minimum wage. It's obvious that it did not happen.
A: Yes, it did not happen. All small businesses, which really worked, are still continuing to work. Raising the minimum wage helped us raise pensions and reduce the deficit of the Pension Fund. Mainly "sleeping" enterprises, which existed only on paper, have closed. If we talk about the ones that really work, then the number of new small businesses that opened after this government decision is 2.3 times higher than those that closed – over 200,000.
And now, after a step of UAH 3,200, there will be a step of UAH 3,700. I guarantee it. There will also be an increase in pensions. It is only necessary for the parliament to vote for the pension reform and for the budget. However, the main thing is that not only the minimum wage is growing. The economy is reviving - the average salary increases. The peculiarity of this budget is that it is based not on an increase in the tax burden, but on economic growth. That is why we call it a budget of growth, and I am sure that the country will change, develop, and everything will be fine.
Maryna Synhaivska, Olena Sobko, UKRINFORM