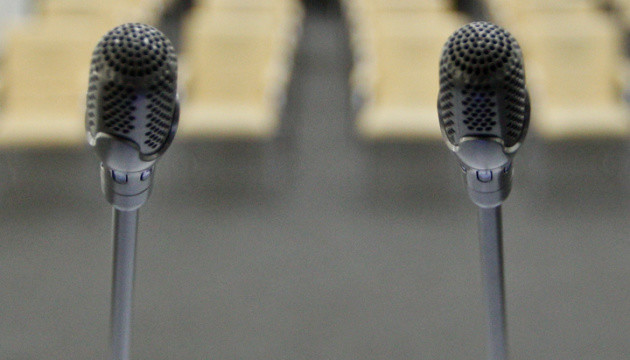 Briefing: Propaganda in a smartphone - has Telegram become a breeding ground for Russian propaganda
On January 24, at 12:00, a briefing is held on the topic: "Propaganda in a smartphone: has Telegram become a breeding ground for Russian propaganda."
Organizer: Media center Ukraine — Ukrinform.
Speakers: Svitlana Slipchenko, Head of the VoxCheck project; Myroslava Markova, VoxCheck Analyst, co-author of the study; Vadym Misky, Program Director at the Detector Media NGO, author of a blog about Russian propaganda for foreign audiences; Maryna Vorotyntseva , Senior Analyst with the Center for Countering Disinformation at the NSDC; Pavlo Belousov, Expert at the School of Digital Security DSS380.
Topics for discussion:
How to identify a Telegram channel that spreads malign disinformation?
What are the main narratives and techniques of Russian propaganda on Telegram?
Has Russian propaganda changed since February 24? What narratives have remained unchanged?
What Russian propaganda narratives might become popular in 2023?
Cybersecurity in Telegram: what threats - in addition to informational ones - do anonymous Telegram channels carry and what information is better not to share in the said messenger?
What is Ukraine doing at the state level to counter Russian disinformation, particularly in Telegram, during a full-scale war?
In short, as part of the discussion, VoxCheck presents its research on disinformation via Telegram. The team analyzed more than 5,500 messages from almost 60 Russian and pro-Russian Telegram channels, identifying 19 main disinformation narratives.
Three out of four Ukrainians get their news mainly from social media. The majority of respondents prefer Telegram. However, it is in Telegram that Russian propaganda feels most comfortable. After all, unlike Facebook, YouTube or Twitter, the content in Telegram is hardly moderated. At the same time, it frees the hands of propagandists and gives them more tools to influence the population.
This is an offline event (Hall 1).
Journalists will be able to ask questions offline (Hall 1) and in the YouTube chat.
Journalists are requested to arrive half an hour prior to the event to be accredited at the agency.
The event will be broadcast on Ukrinform's YouTube channel: https://www.youtube.com/c/UkrinformTV
Ukrinform address: 8/16 Bohdana Khmelnytskoho Str., Kyiv.
The use of any materials from the official Ukrinform YouTube channel allowed if the copyright established by the channel is observed. When airing the clip during the live broadcast, the author's name, Ukrinform, shall be displayed on the screen and pronounced.