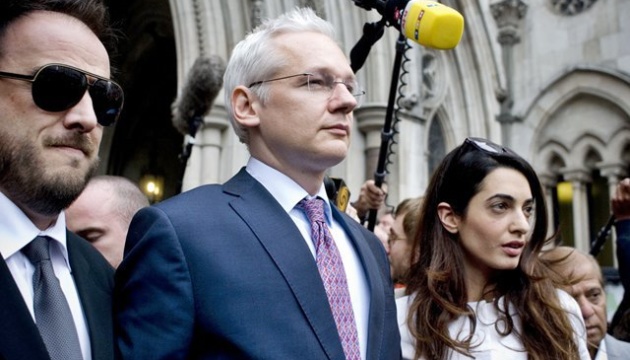 Assange refused to disclose info on Russia's aggression in Ukraine - FP
In the summer of 2016, as WikiLeaks was publishing documents from Democratic operatives allegedly obtained by Kremlin-directed hackers, WikiLeaks founder Julian Assange turned down a large cache of documents related to the Russian government, U.S. news publication Foreign Policy has reported.
"WikiLeaks declined to publish a wide-ranging trove of documents - at least 68 gigabytes of data - that came from inside the Russian Interior Ministry," reads the statement.
It says that in 2014, the BBC and other news outlets reported on the cache, which revealed details about Russian military and intelligence involvement in Ukraine. However, the information from that hack was less than half the data that later became available in 2016, when Assange turned it down.
The Russian cache was eventually quietly published online elsewhere, to almost no attention or scrutiny.
The logs, which were provided to FP, only included WikiLeaks's side of the conversation.
"As far as we recall these are already public," WikiLeaks wrote at the time.
"WikiLeaks rejects all submissions that it cannot verify. WikiLeaks rejects submissions that have already been published elsewhere or which are likely to be considered insignificant. WikiLeaks has never rejected a submission due to its country of origin," the organization wrote in a Twitter direct message when contacted by FP about the Russian cache.
WikiLeaks's relationship with Russia started out as adversarial. In October 2010, Assange and WikiLeaks teased a massive dump of documents that would expose wrongdoing in the Kremlin, teaming up with a Russian news site for the rollout.
In November 2010, WikiLeaks began to release documents from its cache provided by Chelsea Manning, which included cables from U.S. diplomats around the world, including Russia.
WikiLeaks also partnered with the Russian newspaper Novaya Gazeta, but only a handful of stories were published out of almost a quarter of a million files from the U.S. Embassy in Moscow.
According to the report, meanwhile, Assange's position on Russia was evolving. Assange in 2012 had his own show on the Kremlin-funded news network RT, and that same year, he produced episodes for the network where he interviewed opposition thinkers like Noam Chomsky and so-called "cypherpunks."
Questions about Assange's links to Russia were raised last year, when the Daily Dot reported that WikiLeaks failed to publish documents that revealed a 2 billion euro transaction between the Syrian regime and a government-owned Russian bank in 2012.
op