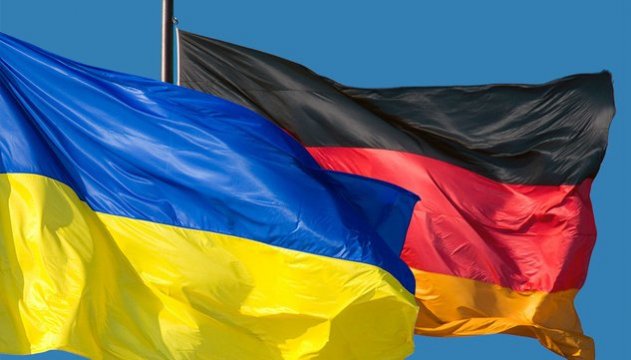 Europe to resist attempts to legitimize annexation of Crimea - German diplomat
The European Union hopes that Russia will return to the path of legality and compliance with international treaties, but now it is ready to resist any attempts to legitimize the annexation of the Ukrainian Crimea, a German diplomat has said.
German Foreign Office spokesman Martin Schaefer stated this on Monday, an Ukrinform correspondent reports.
"The EU decision [last Friday to extend sanctions against Russia in connection with the Siemens scandal] says much more than any words that the federal government and the European Union will be ready to apply sanctions against any measures aimed at securing the de facto illegal annexation of Crimea," the diplomat said.
Schafer recalled that in May 2014, the EU, after "green men," the annexation of Crimea and the so-called "referendum," quickly introduced very severe sanctions. These measures, Schafer said, are constantly regulated according to the current situation. This happened last week, when the EU extended sanctions against three entrepreneurs and three politically responsible persons from Russia due to "uncoordinated supplies" of Siemens gas turbines that were not intended for Crimea, but were delivered to the peninsula by Russian businessmen, and it is absolutely obvious that it was done with the consent of the Russian Energy Ministry, the Russian government." Berlin fully agrees with this decision, he said.
The diplomat also said that the West constantly makes it clear to Russian partners that what happened with the annexation of Crimea, as well as what is happening in eastern Ukraine with Russian support, does not correspond to peace and security agreements on the continent.
However, "in order to talk about Crimea, we did not find a partner for talks, because, to our regret, Russia is absolutely not ready to talk to us on this subject," Schaefer said.
He noted that the Minsk agreements of 2014-2015 did not contain at all the word "Crimea" and that negotiations in the Normandy format concerned exclusively the settlement of the situation in the east of Ukraine. From the point of view of the West, it is only necessary to expect that Russia will return to the observance of international law. "And we expect that Russia will not go against the foundations of the European peace order, the Paris Charter, the OSCE and Council of Europe documents and others," he said.
op