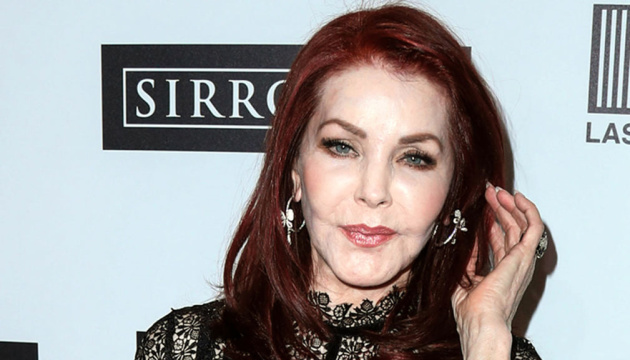 Russian propagandists fabricate video address by American actress to Zelensky
The Kremlin propagandists have learnt how to use the video-sharing platform Cameo
A Russian Telegram channel has spread a video of American actress Priscilla Presley, addressing a man called Volodymyr and urging him to undergo addiction treatment at a rehabilitation center.
Russian propagandists claim that, in this video, "Elvis Presley's widow advises Zelensky to undergo drug addiction treatment".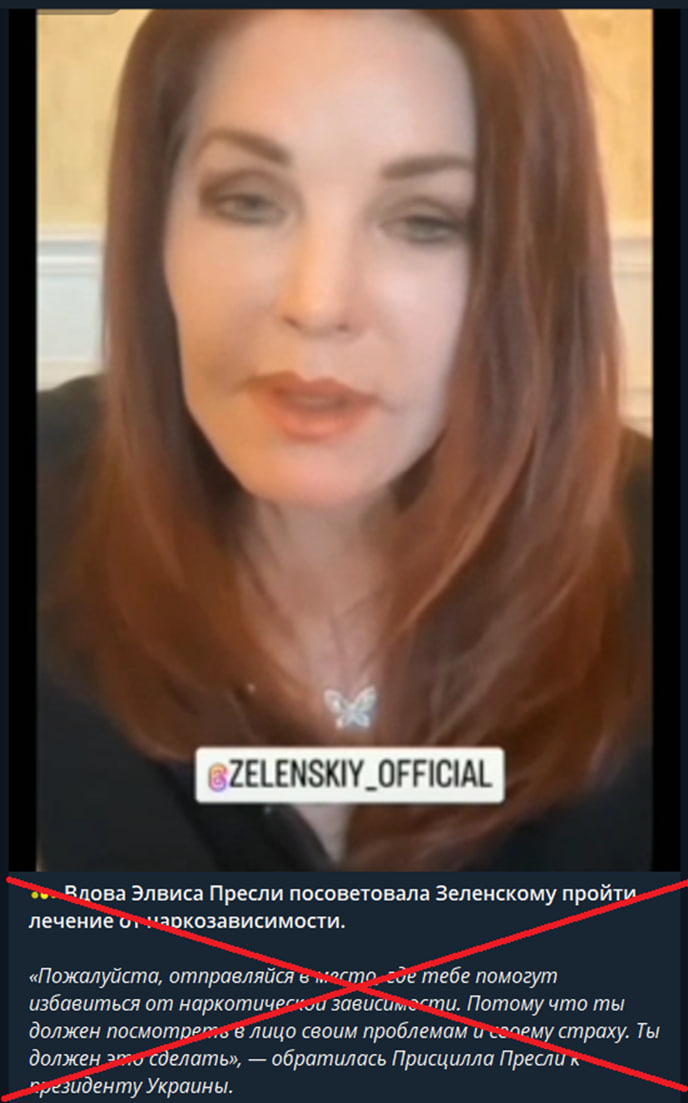 This is fake news. In fact, Russian propagandists used the video-sharing platform Cameo, where anyone can order a video from a star for money. Presley's page on Cameo contains a lot of videos, in which she addresses different people. Many of them were recorded in the same location as in the video spread by Russian propagandists.
To create a video request, the application asks only for the name of the person to be addressed. For this reason, it is only the name 'Volodymyr' that is mentioned in the video, and nothing at all is said about Zelensky. It follows from the context that such video address could have been ordered by the relatives of a man called Volodymyr. Additionally, the video address refers to alcoholism, while Russian propagandists mention drug addiction.
Such videos have been appearing on Russian resources more and more often lately. Recently, a similar video address by actor John McGinley was refuted by Stopfake journalists. Earlier, Russian media outlets spread a video with Elijah Wood, who had also allegedly addressed Zelensky, and it was proven to be fake by VoxUkraine. This narrative is intended to discredit the President of Ukraine and create a negative public opinion about him.
The use of famous personalities when fabricating fake news is quite common among Russian propagandists. This method is called 'the cult of personality'. It is used to create a public image, both positive and negative.
Earlier, Ukrinform refuted another Russian fake related to a music video by American singer Madonna.
Dmytro Badrak