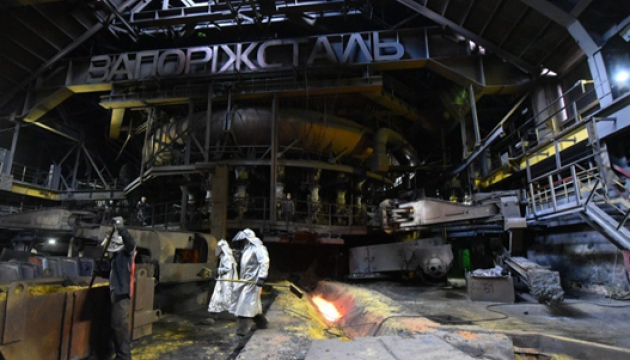 Russian fake news: Complaints and Putin's address
Russian propaganda fabricated a complaint at Zaporizhstal against those who watched Putin's address
The Kremlin's z-telegram channels are spreading misleading information that Ukrainians are allegedly writing complaints against their colleagues who watched Vladimir Putin's address to the federal assembly.
As evidence, they provide a photo of a handwritten "complaint" filed by a Zaporizhstal worker against his colleague.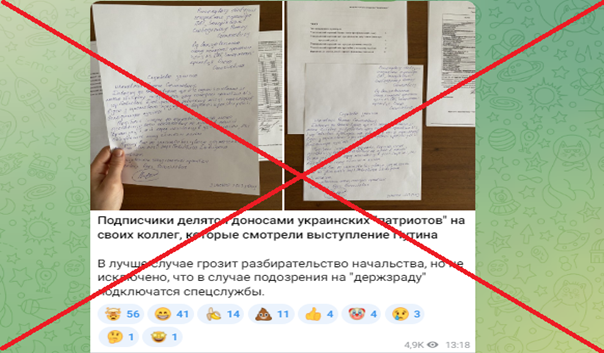 The photo is fake. People with such surnames and positions do not even work at Zaporizhstal. The steel company's press service told this to Ukrinform.
"In response to your request, we would like to inform you that the above-mentioned information about an alleged conflict on a political basis between the alleged employees of the Zaporizhstal plant is not true. The individuals with the specified surnames and positions have never worked and currently do not work at the enterprise. Therefore, they have nothing to do with Zaporizhstal," the press service said.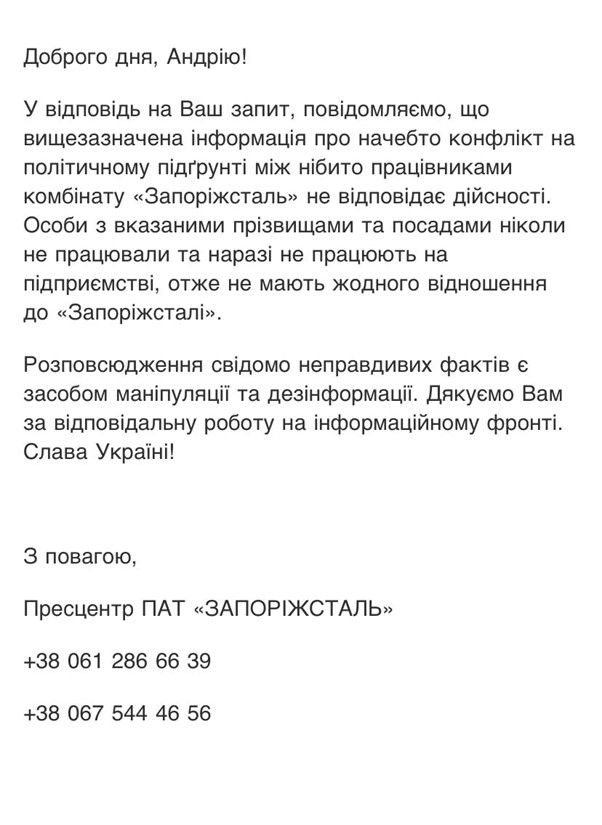 Earlier, Russian propaganda invented the erection and demolition of a monument to Putin in Zhytomyr.
Andriy Olenin