During the hosting of the Eurovision Song Contest 2017, special events will be held in the ArtHub of Ukrinform to tell people about real traditions, historical and cultural heritage of Ukraine.
Ukrinform Director General Oleksandr Kharchenko stated this during the opening of the exhibition "WOW, Ukraine!" in the ArtHub.
"We have opportunity to help foreign journalists to see bright, democratic Ukraine – a country with rich traditions," Kharchenko said.
He noted that about 1.5 thousand foreign journalists will arrive in Ukraine for the Eurovision Song Contest, among whom there will be political journalists as well.
"I'd like them, after they see what's happening in Ukraine, to be able to convey the truth about our state, about the war that is being waged against us, about what's really happening today in Kyiv and Ukraine," Kharchenko said.
He also stressed that the ArtHub of Ukrinform will host special events to promote Ukrainian ethnic, historical and cultural heritage.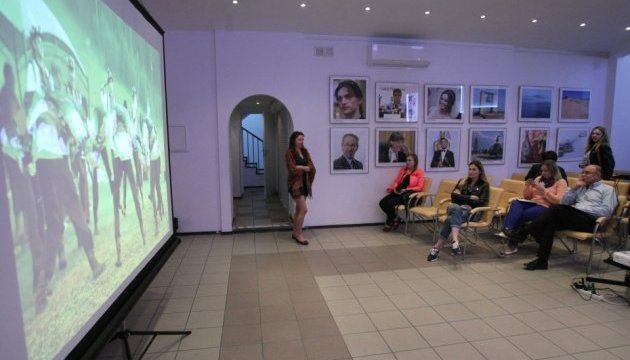 "We hope that our colleagues will take away with them the most positive emotions and memories and will deliver them to their readers and listeners in Europe and, probably, in the world," the Ukrinform director general said.
iy