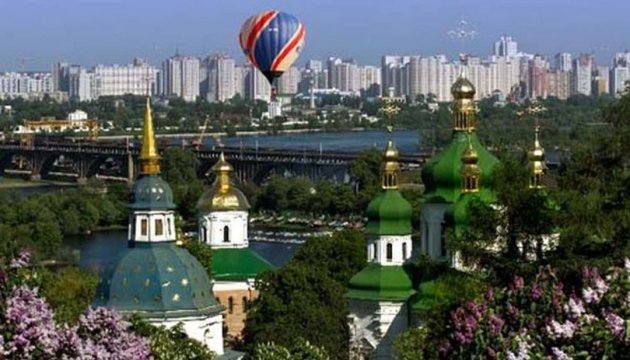 Hot air balloon festival to be held in Kyiv during Eurovision
The international festival of hot air balloons "Montgolfier. The Sky of Kyiv" will be held in Kyiv on May 6-14.
This has been reported by mydim.ua with a reference to the organizers of the event.
In particular, during the hosting of the Eurovision Song Contest 2017 in Kyiv, up to 42 hot air balloons from the countries of Eurovision participants will rise in the sky.
Balloons flights will be carried out every day of the festival: in the morning (8:00 - 10:00) and in evening (18:00 - 20:00).
Launch sites will be Trukhaniv Island (near the Podilsko-Voskresenskyi Bridge), Duzhby Narodiv Park, and Hydropark (from Dolobetsky Island).
iy