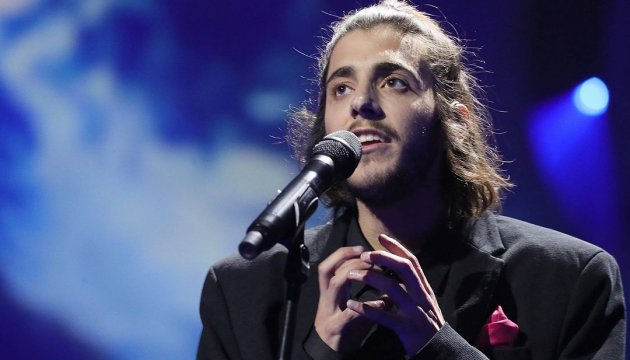 Portugal wins Eurovision Song Contest 2017
Salvador Sobral from Portugal has become the winner of the Eurovision Song Contest 2017.
This has been announced at the Grand Final, held at the International Exhibition Center in Kyiv.
Portugal has stormed to victory at the Eurovision Song Contest 2017 with 758 points.
Bulgaria came second with 615 points. Moldova scored 374 points and came third.
Ukraine got only 36 points and occupied 24th position.
The final outcome was decided by professional juries and televoting from all participating countries. The 26 finalists were made up of 20 qualifiers from the first and second semi-finals held on the 9th and 12th of May and six automatic qualifiers including the Big 5 countries (France, Germany, Italy, Spain and the United Kingdom), and host country Ukraine.
ol