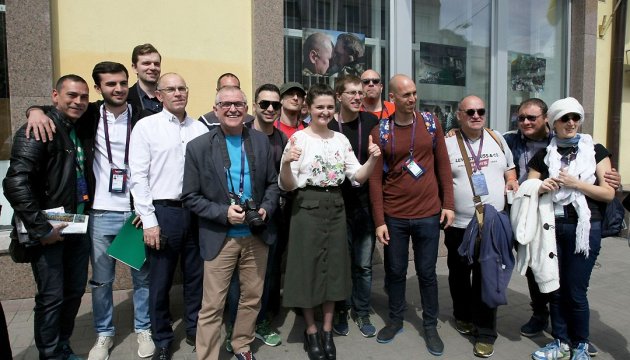 Ukraine and Eurovision through journalists' eyes
Taste everything, fall in love with Kyiv and come again
Eurovision journalists turn out to be almost a separate area of expertise in Europe. They are not just professionals who cover the events of the annual song contest in a prompt and bright manner. The Eurovision Song Contest is the lifestyle of these people. They admit it is impossible to give up working on Eurovision, having started once. Therefore, every year, the Eurovision journalists plunge into incredible drive to feel the inexhaustible energy, community spirit and unity despite diversities. The journalists, who have come to Kyiv this year, share their impressions about the Eurovision in Ukraine and their stay in Kyiv during the varenyky cooking master class at the Ukrinform news agency.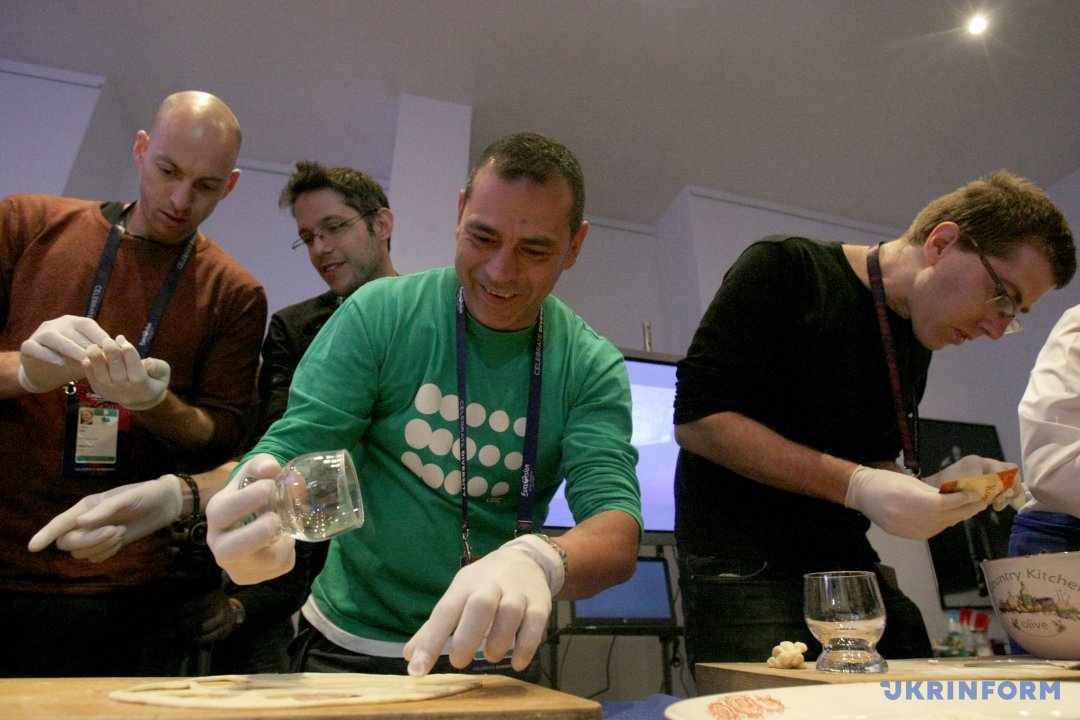 Emartas Paltarackas, Lithuania
I love Ukraine. Our cultures are very similar. I have a lot of friends here. I will be honest with you, when I came, my grandma was worried if I were OK, where I was going to stay. However, I told her that I always have where to stay in Ukraine. Because you, guys, are very hospitable and invite guests from the bottom of your hearts.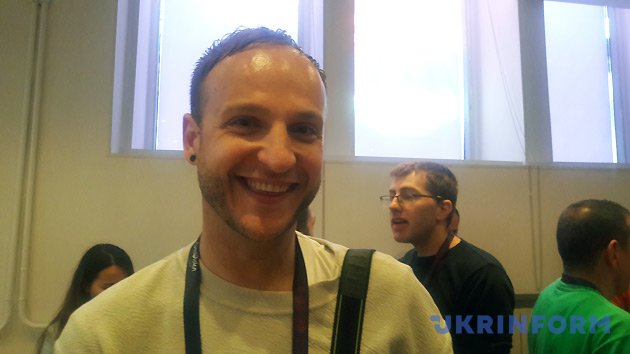 I have been fourteen years in Eurovision. I visited Kyiv before – after Ruslana's win in Eurovision. And I can say that during these years so many things have been changed. Changes for better.
I love organization this year. I like the International Exhibition Center, I do like press center there. We are fully satisfied with quality of shows, of the red carpet ceremony. Everything is very nice. 100% I will recommend my friends to visit Ukraine.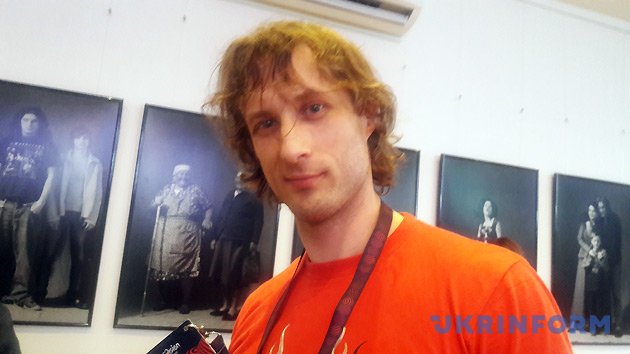 Anton Klink, Estonia
Ukrainian capital is very friendly for foreigners. Kyiv is a very big city. There are a lot of places to see, a lot of interesting things to do here. Museums, churches, restaurants, cafes, parks. I haven't visited all interesting yet. My plan is actually to stay here for four or five days after Eurovision.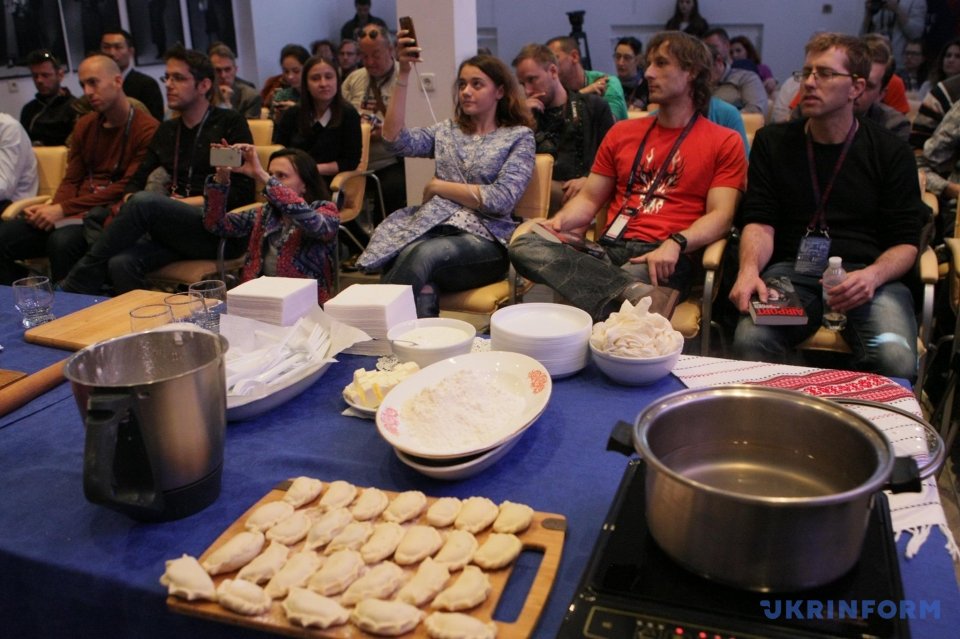 I spend a lot of time on Maidan every day. I have seen Maidan on TV for years, because of different events starting with Orange Revolution. I was following what is happening in Ukraine for long time. We are feeling sympathetic to people to everything what is going on.
I am here to see with my own eyes how country has moving forward and has chosen path, which I think, is a right one.
Eurovision in Ukraine is a great collaboration. This is a spirit of Eurovision. Coming together, working together, getting all differences and making together a wonderful job.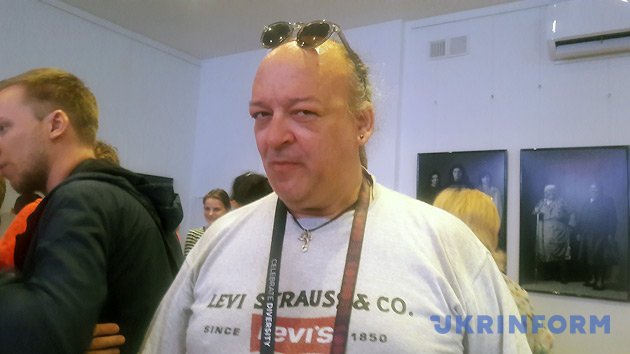 Christos Venetis, Greece
Ukraine is very beautiful. I hope to come here again. Atmosphere is very friendly here, people are nice and very open.
It is my tenth Eurovision. I can say for sure that organization of Ukrainian Eurovision is on the very high level. Very good job was done.
I like many of participants, but hope that Portugal will win and next year I will go to Lisbon.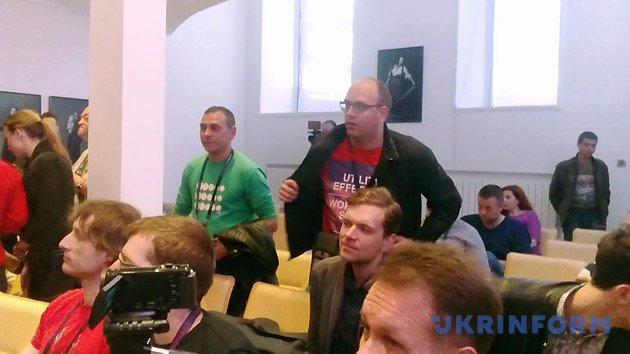 Yoni Katan, Israel
I see that a considerable budget was spent for Eurovision here to establish a good show, big Eurovision village. I think it is the biggest one, which I have seen. Believe me, it is my fifth Eurovision in a row.
I came with much less expectations and even more than happy with the results.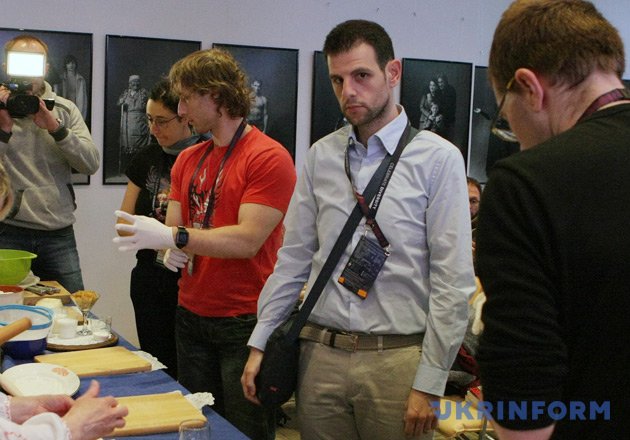 Dominico D'Alterio, Italy
Kyiv is wonderful. People here are very nice to tourists and very open to other nations, other mentality. I am going to return to Ukraine next year for another trip.
I appreciate very much the organization of Ukrainian Eurovision. The stage is wonderful, singers have good songs and good performances.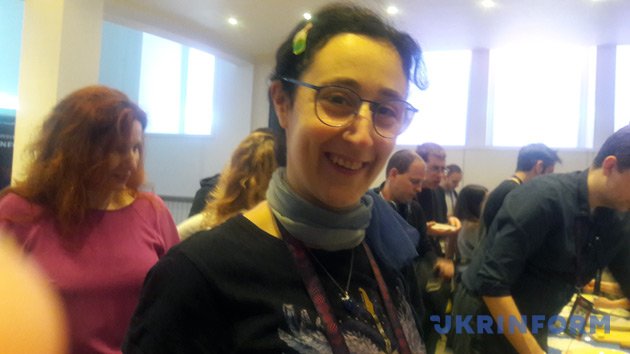 Gabriella Battiato, Italy
I do like Kyiv. It is wonderful and modern, great architecture attracts attention. It is also very green, what we value in Italy.
It is first time here in Ukraine I made varenyky myself. I cook at home but mostly cake or other sweets.
Coming back home, I will surely advise my friends to visit Ukraine, to visit Kyiv. But it is better to stay here more than a week. Week is not enough to look around and taste everything (smiles).
Olha Budnyk, Kyiv.
Photos made by author