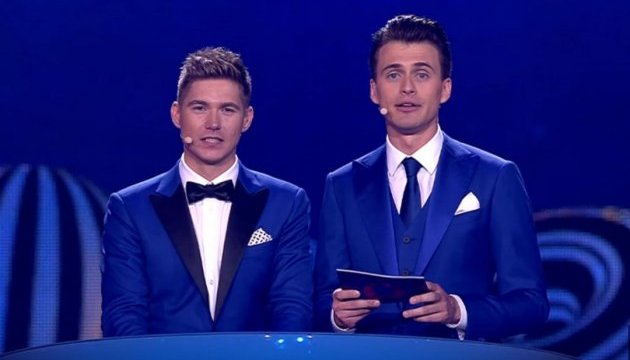 Eurovision 2017: Results of the second semi-final
Ten finalists of the Eurovision Song Contest 2017 have been determined following the second semi-final, which took place at the International Exhibition Center in Kyiv today.
As an Ukrinform correspondent reports, the winners of today's show are:
1. Kristian Kostov – Beautiful Mess (Bulgaria)
2. Naviband – Historyja Majho Zyccia (Belarus)
3. Jacques Houdek – My Friend (Croatia)
4. Joci Papai – Origo (Hungary)
5. Anja – Where I Am (Denmark)
6. IMRI – I Feel Alive (Israel)
7. Ilinca ft. Alex Florea – Yodel It! (Romania)
8. JOWST – Grab The Moment (Norway)
9. OG3NE – Lights and Shadows (the Netherlands)
10. Nathan Trent – Running On Air (Austria)
They scored the highest points from spectators and members of the national juries and will perform their songs in the grand final on May 13.
ish