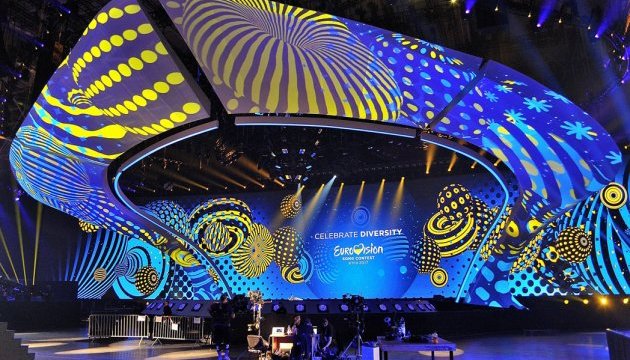 The second semi-final of Eurovision 2017 starts in Kyiv
The second semi-final of the Eurovision Song Contest 2017 starts at the International Exhibition Center in Kyiv at 22:00 today, on May 11.
Eighteen contestants perform in the second semi-final today. The opening of the semi-final begins with a video with a reminder of the winners of the first semi-final, an Ukrinform correspondent reports.
Another ten songs and their performers, who will score the highest number of points from the spectators and the juries, will join the winners of the first semi-final to fight for the victory in the grand final of the Eurovision 2017 on May 13.
After the last performance, the citizens of these 18 countries, as well as 2 countries from the 'Big Five' - France and Germany, and Ukraine as the host country within 15 minutes will be able to participate in the voting for the contestants.
The singers and bands perform today in the following order:
1. Tijana Bogicevic – In Too Deep (Serbia)
2. Nathan Trent – Running On Air (Austria)
3. Jana Burceska – Dance Alone (Macedonia)
4. Claudia Faniello – Breathlessly (Malta)
5. Ilinca ft. Alex Florea – Yodel It! (Romania)
6. OG3NE – Lights and Shadows (the Netherlands)
7. Joci Papai – Origo (Hungary)
8. Anja – Where I Am (Denmark)
9. Brendan Murray – Dying To Try (Ireland)
10. Valentina Monetta & Jimmie Wilson – Spirit of the Night (San Marino)
11. Jacques Houdek – My Friend (Croatia)
12. JOWST – Grab The Moment (Norway)
13. Timebelle – Apollo (Switzerland)
14. Naviband – Historyja Majho Zyccia (Belarus)
15. Kristian Kostov – Beautiful Mess (Bulgaria)
16. Fusedmarc – Rain of Revolution (Lithuania)
17. Koit Toome & Laura – Verona (Estonia)
18. IMRI – I Feel Alive (Israel)
ish