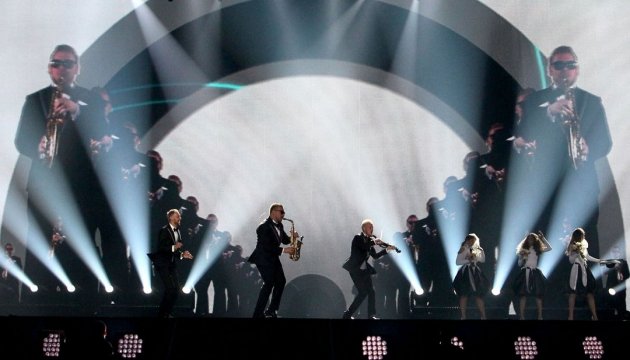 First finalists of Eurovision 2017 determined
First ten finalists of the Eurovision Song Contest 2017 have been determined following the first semi-final, which took place at the International Exhibition Center in Kyiv on May 9.
As an Ukrinform correspondent reports, the representatives of Moldova (Sunstroke Project), Azerbaijan (Dihaj), Greece (Demy), Sweden (Robin Bengtsson) , Portugal (Salvador Sobral), Poland (Kasia Mos), Armenia (Artsvik), Australia (Isaiah), Cyprus (Hovig) and Belgium (Blanche) scored the highest points from spectators and members of the national juries and will perform their songs in the grand final on May 13.
Another ten participants in the ESC 2017 grand final will be determined following the second semi-final.
In addition, the representatives of the 'Big Five' (the Great Britain, Italy, Spain, France, Germany) and the host country (Ukraine) will perform in the grand final.
ol