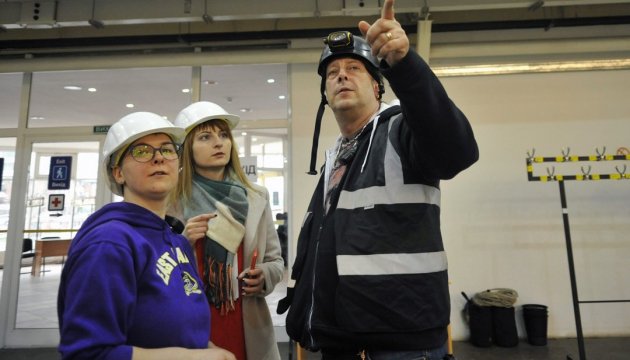 Eurovision technical director checks contest's main stage in Kyiv
All the systems in the International Exhibition Center, where the Eurovision Song Contest 2017 will be held, work properly.
Ola Melzig, Technical Director of the Eurovision Song Contest 2017 said this to journalists today, an Ukrinform correspondent reports.
"We have been conducting rehearsals with the extras for several days now, and I can say that all the systems are working properly. We look forward to the moment when we will welcome all the contestants, who will arrive here tomorrow," Melzig said.
The Eurovision technical director recalled that he and his team had started to prepare the Kyiv's International Exhibition Center for the contest in late March. "When we arrived, it was just an empty box, and now you see what it turned into. We spent a lot of energy, but it was interesting to work," he noted.
As the competition producer Christer Bjorkman noted, the different elements of the stage will be used differently in each performance of the contestants.
ol