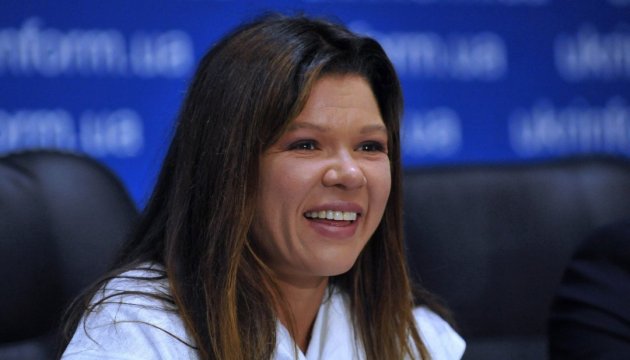 O.Torvald to enter top 10 at Eurovision 2017, Ruslana believes
Ruslana, the winner of the Eurovision 2004, believes that O.Torvald Ukrainian rock band will occupy a worthy place at the Eurovision Song Contest 2017.
She stated this in an exclusive commentary to an Ukrinform correspondent during her meeting with the journalists at the art hub of the agency.
"We have a very stylish band and very nice guys. I think they deserve a worthy place, they have to be in top 10. They now have a huge promotion in Europe, I talked with them and I liked their energy, their approach, their music in general. As for me, their music is a real modern Ukraine," Ruslana stressed.
Speaking about the performance of Ukraine's representatives in the Eurovision Song Contest 2017, she noted that O.Torvald was transforming a lot "to adapt, to completely understand the essence of the performance."
"We will see the final staging when the rehearsals begin as the production is formed directly by the services that conduct the show at the International Exhibition Center. I believe that the final staging will definitely differ from the staging we saw at the national selection. I think the guys will look stylish and manly. Ukraine should always look the best," Ruslana said.
ol