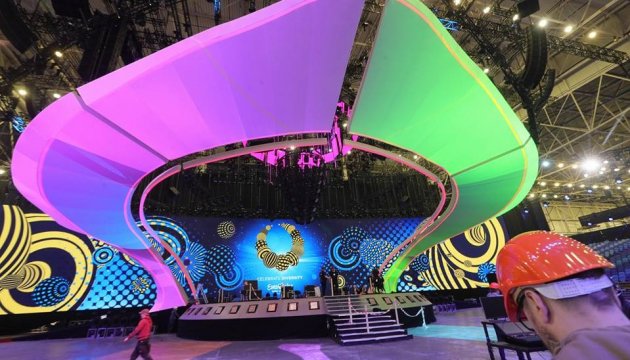 Ola Melzig: Main stage of Eurovision Song Contest 2017 almost ready. Photos
The main stage of the Eurovision Song Contest 2017 is 95% ready.
Technical director of the Eurovision Song Contest 2017 Ola Melzig announced this on Wednesday, an Ukrinform correspondent reports.
"As for the process of the stage construction, it is 95% ready. Currently, the rest of the elements are being finalized and installed," Melzig said.
He stressed that the central part of the stage from the arch to the screen is mobile to help create a unique background for each contestant.
As explained by Eurovision 2017 show producer Christer Bjorkman, various elements of the stage will be used differently in each contestant's performance.
"We will use the arch over the stage in the grand final opening as the embodiment of the Dnieper River and its banks. We will also see a bead from our logo, which will move along the Dnieper River. The arch will also be used as a flower wreath in another performance. We have many ideas, how to use the stage in various elements," Bjorkman said.
ol