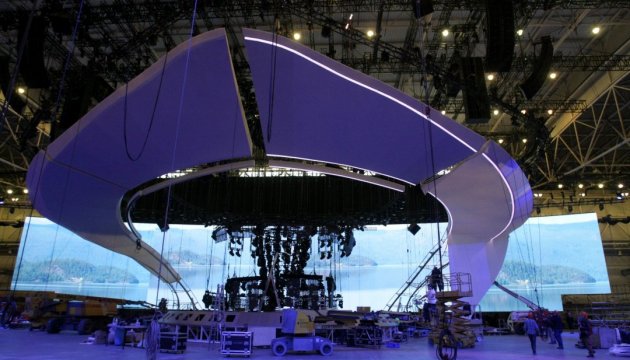 Eurovision 2017: Main arena shown to journalists (photo, video)
Construction works are underway at Kyiv's International Exhibition Center – the venue of the Eurovision Song Contest 2017.
The main arena of the competition has been finally shown to journalists: 70 meters wide and 14 meters high, weighing 30 tons.
All video elements have been installed. The work on programming light needed for the show is to start today. The installation of spectator stands (for 7,000 people) is almost completed.
Ola Melzig, Technical Director of the Eurovision 2017, assured that all construction works are carried out according to plan.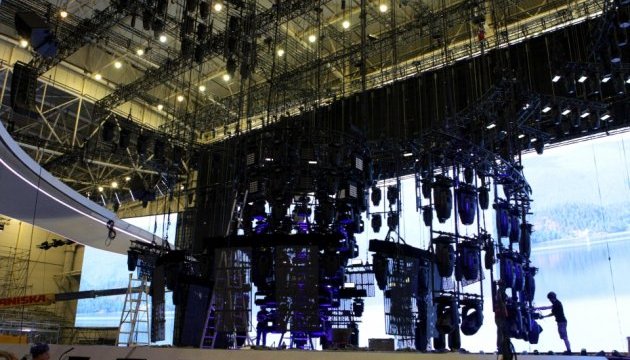 https://www.facebook.com/UATVchannel/videos/1654332621528420/
The Eurovision Song Contest 2017will take place on May 9, 11 and 13 at the International Exhibition Centre in the host city of Kyiv.
iy