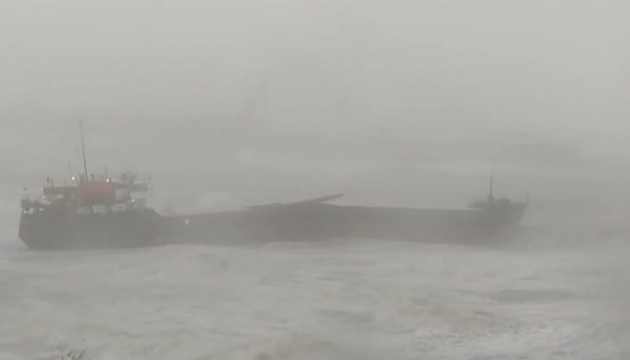 Vessel that left Odesa split in two near Turkey
The dry cargo ship Pallada, which arrived at the port of Eregli from Odesa, was split in two off the coast of Turkey.
That's according to The Independent, Ukrinform reports.
The Panama-flagged vessel was split in two off the coast of Eregli, Zonguldak, as strong winds hit northwestern Turkey on Sunday, November 19.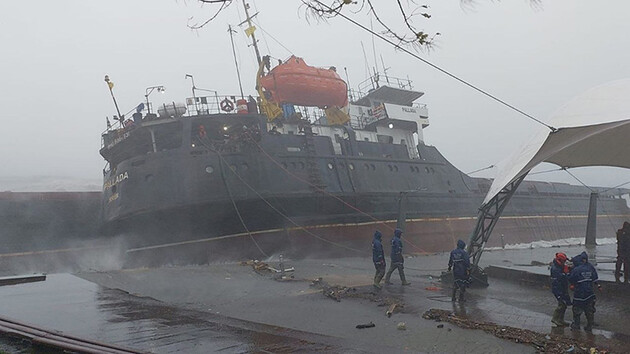 The ship's entire crew have been evacuated and no injuries have been reported.
19.11.2023 saat 10'da AAKKM'ye ulaşan EPiRB sinyaliyle Kamerun Bayraklı PALLADA gemisinin fırtına sebebiyle hasar aldığı ve K.Ereğli'de karaya oturduğu anlaşılmıştır.
Merkezimiz koordinasyonunda, AFAD ve itfaiye ekiplerince gemide bulunan 13 personelin tamamı tahliye edilmiştir. pic.twitter.com/9VggbEmKjA

— DENİZCİLİK GENEL MÜDÜRLÜĞÜ (@denizcilikgm) November 19, 2023
Emergency services, including the coastguard and a fire crew, were dispatched to the scene to rescue all 13 foreign nationals onboard the vessel.
The dry cargo ship drifted ashore and crashed into the port's concrete walls and damaged the coastal amphitheater.