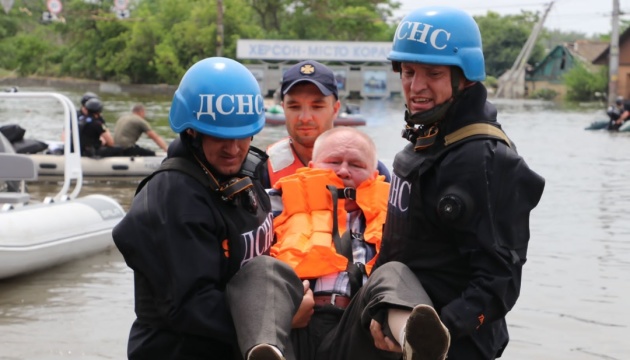 State Emergency Service rescued more than 11,600 people since full-scale invasion – Klymenko
Since the start of Russia's full-scale war against Ukraine, employees of the State Emergency Service have rescued more than 11,600 people.
Minister of Internal Affairs Ihor Klymenko said this in a post on Telegram, Ukrinform reports.
"There are no random people in the ranks of the State Emergency Service, because it's a vocation and choice of everyone who is ready to help people who are in trouble," Klymenko said.
He emphasized that eliminating the consequences of enemy shelling, extinguishing fires, disassembling rubble, demining Ukrainian territories - all this is only part of the daily titanic work of rescuers.
"A difficult and risky path unites people through heroic actions and confrontations. And every challenge successfully overcome has the most valuable reward —saved lives. Since the beginning of the full-scale war, emergency personnel have rescued more than 11,600 people, of whom 5,357 were rescued from under the rubble of buildings destroyed by the enemy, 3,009 were rescued from household fires, 2,112 were rescued from mining facilities, 564 were rescued in the mountains, 476 were rescued from reservoirs, 141 - during the liquidation of emergency situations," the minister said.
He thanked the rescuers for the thousands of saved lives.
As a reminder, Ukraine marks Rescuer's Day on September 17.