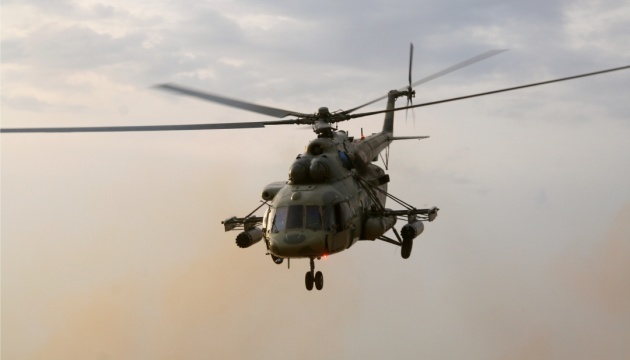 Mi-8 helicopter crashes in Russia: all on board dead
An Mi-8 helicopter crashed in the Chelyabinsk region of the Russian Federation, all people on board were killed.
This was reported on Telegram channel Mash, according to Ukrinform.
"Three people were killed as a result of the crash of a Mi-8 helicopter in the suburbs of Chelyabinsk," the report says.
There were no passengers on board.
As reported, the Mi-8 crashed in a forest 500 meters from the village of Prudnoe in the Chelyabinsk region. The M5 highway and the Shagol military airfield are located nearby. No civilians were reportedly injured.
Another post states that the preliminary reason for the crash of the Mi-8 helicopter in the Chelyabinsk region was poor visibility. The aircraft could have caught on high-voltage wires and then crashed on the ground.
According to Mash, it was a training flight. There were two cadets and an instructor pilot on board. All were killed.
As reported, in late July, a passenger helicopter crashed in Siberia, killing six people. There were 12 passengers and three crew members on board the helicopter.