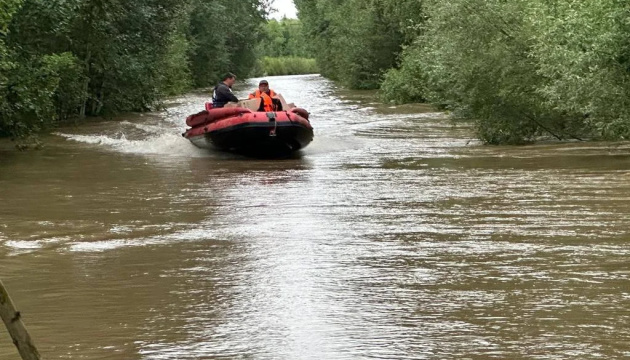 In Russia's Buryatia, railway traffic halted due to dam breach
In Buryatia, the railway tracks of the Baikal-Amur line were washed away due to the dam damage.
That's according to Meduza, Ukrinform reports.
In the North-Baikal region of Buryatia, the Kholodnaya River overflowed its banks and partially destroyed the dam, destroying the section of railway tracks of the Baikal-Amur Main Line (BAM).
The movement of trains along the BAM was put to a halt.
According to the head of the region, Aleksey Tsidenov, due to the destruction of the dam, 200 meters of railway track were washed away and 10 catenary poles were damaged.
The estimated date of completion of emergency restoration works is August 26.
"The BAM will remain idle for another week. Losses to the country's economy from cargo downtime will be calculated in billions of rubles. Plus the costs of restoring the railway," Tsidenov wrote on Telegram.
The head of Buryatia claims that local settlements "have not yet been affected".
As Ukrinform reported earlier, in Ussuriysk, Russia's Primorsky Area, a dam built to contain the flood breached.