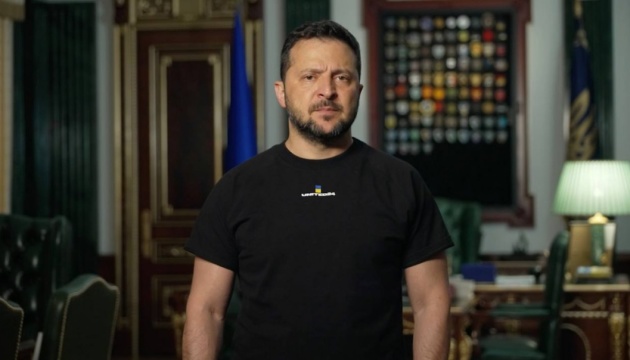 Zelensky expresses condolences to Xi over China flood
President Volodymyr Zelensky of Ukraine expressed his condolences to China President Xi Jinping and the Chinese people over the devastating flood that hit the country.
Zelensky made the statement via Twitter, Ukrinform reports.
"I express my sincere condolences and words of support to the President of the People's Republic of China Xi Jinping and the Chinese people due to the devastating flood that resulted in human casualties," Zelensky wrote, delivering the tweet in Chinese.
Zelensky wished those affected by the emergency speedy recovery and restoration of the destroyed infrastructure.
As Ukrinform reported earlier, more than 1.2 million residents have been relocated to safe places in Hebei province, northern China, due to large-scale floods and inundation caused by heavy rains that have been observed over the past few days.