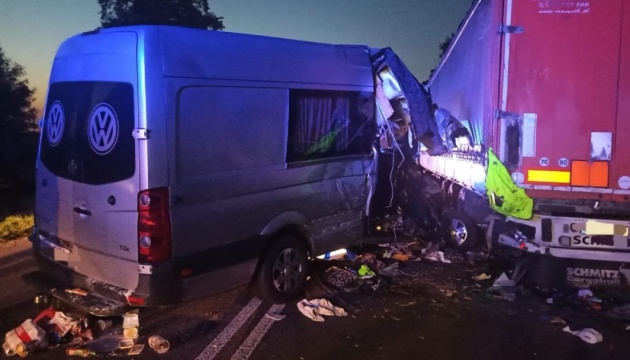 One Ukrainian killed in truck and minibus collision in Poland
One person was killed and eight others injured after a minibus carrying a group of Ukrainians in Poland crashed into a truck parked on the roadside.
That's according to the Hromadske news outlet, which refers to the Polish television channel TVP3, Ukrinform reports.
The accident occurred on the night of July 8 to July 9 near the city of Chelm.
"According to preliminary data, a Ukrainian bus heading towards the border ran into a truck parked on the roadside," said a duty officer of the Voivodship Headquarters in Lublin.
A 33-year-old woman died on the spot, and eight more Ukrainian citizens were hospitalized.
Photo: Policja Lubelska