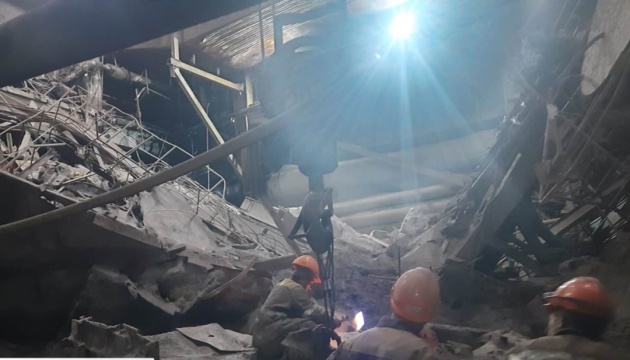 One killed, three injured as roof collapses at thermal power plant in Donetsk region
One person was killed, three injured and two are considered missing after the roof collapsed at a thermal power plant in the Donetsk region.
That's according to the Ukrainian Energy Ministry, Ukrinform reports.
"There was an accident at a thermal power plant in the Donetsk region, which was repeatedly attacked by the enemy - the roof of the boiler-turbine workshop collapsed, so the staff turned off the power units in an emergency. One person was killed, two are considered missing, and three were injured and hospitalized," the report said.
The causes behind the incident are being established.
According to the Donetsk Regional Prosecutor's Office, at around 23:10 on July 7, the roof and several floors of a critical infrastructure facility in Kurakhove collapsed. As a result of the destruction of metal and concrete structures, one worker died.
Three workers with open head injuries, rib fractures and bruises were hospitalized. Also, medical assistance is provided to a woman who is in a pre-infarction state.
According to preliminary data, the roof collapsed due to past enemy attacks on the enterprise.
Two more people may be under the rubble, the prosecutor's office added.