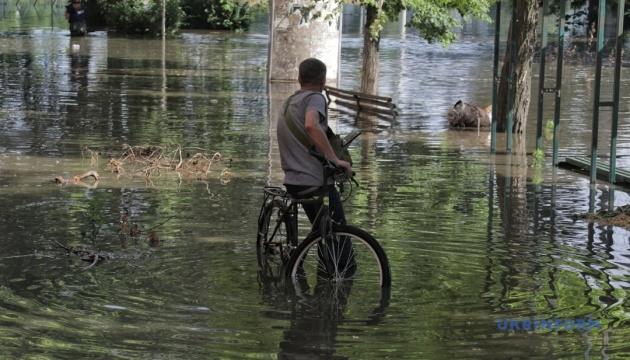 Eighteen settlements in Kherson region remain flooded
As of 09:00 on Saturday, July 1, 18 settlements remain flooded in Kherson region after the Russians blew up the Kakhovka HPP dam.
"As of 09:00 on July 1, the water level in the Dnipro River near the 'Kherson' post has returned to its natural course, the fluctuations in the level correspond to the natural fluctuations of this time of year," the State Emergency Service of Ukraine reports.
One settlement (one house) on the right bank of the Dnipro River and 17 settlements in the territory temporarily captured by the Russians remain flooded.
Since the beginning of the rescue works, 994 tonnes of water and 80,920 kg of food and basic necessities have been delivered.
As reported, the Russian army blew up the dam of the Kakhovka HPP, on the night of June 6. As a result, parts of Kherson and Mykolaiv regions were flooded and the Kakhovka reservoir shallowed critically.