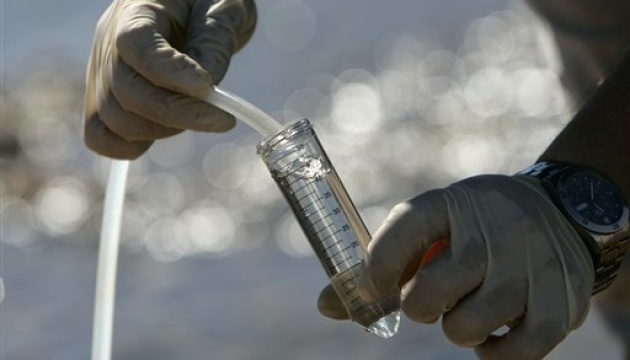 Oil products found in two rivers in Kherson region
In the Kherson region, oil products were found in the water of the Kosova and Virovchyna rivers, while no oil products were found in the Dnipro.
That's according to the Kherson Regional Military Administration, citing a regular study of the state of water bodies in the Kherson region conducted by experts from the State Environmental Inspectorate.
"In the Koshova and Virovchyna rivers, dissolved oxygen is normal. However, oil products were detected," the statement said.
Also, as noted, specialists took samples for analysis in Dnipro, near the Antonivskyi railway bridge. The results showed an excess of suspended solids by 1.28 times and total iron by 2.4 times. No oil products were found. Dissolved oxygen is 5.3 mg/dm3, while the norm is at least 4.00 mg/dm3.
Near Darivka, experts took water samples from Inhulets. They recorded an excess of the permissible concentration of suspended solids by 1.68 times, total iron by 2.3 times, chlorides by 1.16 times, and sulfates by 2.4 times. The amount of dissolved oxygen is less than normal and amounts to 2.5 mg/dm3.
As Ukrinform reported, on the night of June 6, the Russian army blew up the dam of the Kakhovka hydroelectric power plant, causing flooding of parts of Kherson and Mykolaiv regions and at the same time critical shallowing of the Kakhovka reservoir.