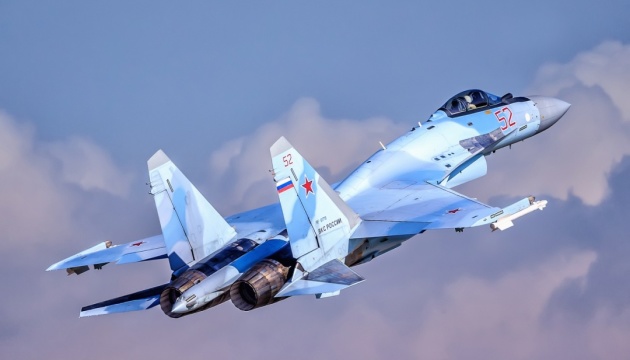 Frontex suspends Black Sea patrolling mission over Russian Su-35 incident
The European Border and Coast Guard Agency (Frontex) has suspended the Black Sea patrolling mission (JO MMO Black Sea 2023) following an incident involving the interception of a Polish border guards' plane L410 Turbolet by a Russian Su-35 fighter.
This was confirmed by the spokeswoman for the Polish Border Guard, Anna Michalska, in a comment to the Polish Information Radio Agency (IAR), Ukrinform reports with reference to Radio Szczecin.
"The flights have been suspended but the crew remains in Romania," Michalska said.
As reported, Poland's L410 Turbolet aircraft was intercepted by a Russian Su-35 fighter jet while flying over the Black Sea on May 5 as part of the Frontex mission just outside Romania's airspace. Polish Border Guard's spokesperson said the Russian Su-35 came dangerously close to the Polish plane three times, at a distance of up to five meters, causing turbulence, which resulted in the crew briefly losing control of the plane. As a result of the incident, none of the Polish pilots was injured.
Polish government spokesman Piotr Mueller said on Sunday that the interception of the Polish L410 Turbolet by a Russian Su-35 was likely a "pre-planned provocation" by Russia. According to the official, Russia seeks to focus international attention on this type of provocations.