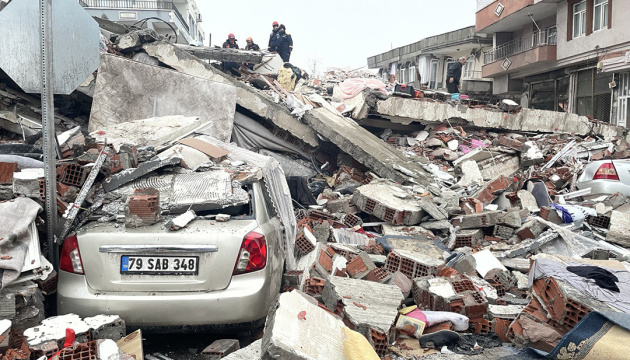 Five Ukrainians die in Turkey earthquake
The Ministry of Foreign Affairs of Ukraine reported the death of five Ukrainians, including a family from Zaporizhzhia, following the earthquake in Turkey.
"Our diplomats continue to help Ukrainians in the south of Turkey. A second group of consuls is going to the disaster zone to coordinate the search for missing citizens, provide assistance to the victims, and ensure the evacuation of Ukrainians to other Turkish regions and Ukraine," Spokesperson for the Ministry of Foreign Affairs of Ukraine Oleg Nikolenko posted on Facebook.
Nikolenko added that a total of 136 citizens were found and 37 were evacuated. Ten Ukrainians were rescued from the rubble. Seven people are considered missing, they are still being searched for (two people may be under rubble, the units of the State Emergency Service of Ukraine are involved in the rescue operation). One person is hospitalized, health condition is stable.
"Unfortunately, five Ukrainian citizens died, including a family from Zaporizhzhia following the earthquake. The embassy is taking measures to prepare the repatriation of the bodies of the dead," the spokesperson noted.
Diplomats plan to evacuate 22 Ukrainian citizens from the affected southern region soon, he noted.
The death toll in Turkey–Syria earthquakes that occurred on February 6 exceeded 37,700. As of today, Ukrainian rescuers have examined more than 300 buildings in Turkey in search for survivors.