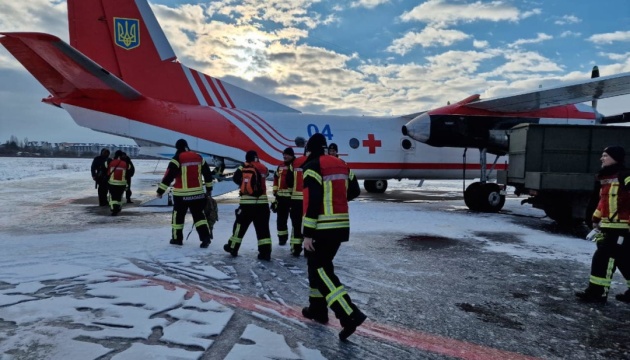 First group of Ukrainian rescuers arrives in Turkey
The first group of a combined squad of the Ukrainian State Emergency Service has arrived at the Gaziantep airport in Turkey to help eliminate the consequences of a powerful earthquake.
The agency's press service said this in a post on its Facebook page, Ukrinform reports.
"Rescuers have already arrived at the Gaziantep airport and are ready to leave for the site of search and rescue operations and join an international team of searchers," the post said.
The second group of Ukrainian rescuers is traveling by land and will join their colleagues immediately upon arrival at their destination, the press service added.
The agency clarified that the rescuers were equipped with all the necessary equipment to perform tasks at the site of the search and rescue operation, including Starlink satellite terminals, drones, and equipment.
The Ukrainian State Emergency Service said on February 8 that the employees of the State Emergency Service would be working to help tackle the aftermath of the earthquake in Turkey for up to ten days.