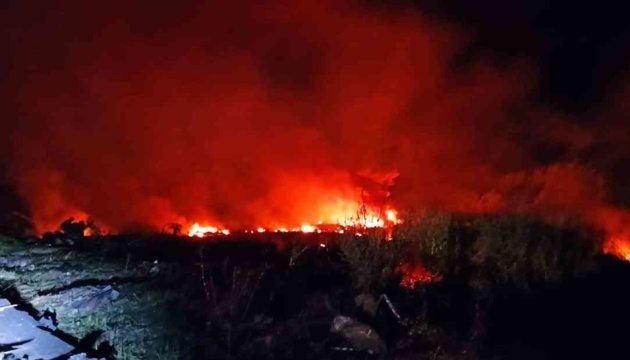 Ukrainian carrier confirms crash of its An-12 in Greece
Ukraine's Meridian airline confirmed the crash of its An-12 plane in Greece.
All eight crew members, citizens of Ukraine, died in the crash, Meridian CEO Denys Bogdanovych confirmed to DW, according to Ukrinform.
He provided no information about the plane's cargo, adding that "the details are being clarified."
The carrier reports that the disaster was due to a technical malfunction.
As reported, on the night of July 17, an An-12 military transport plane crashed west of the Kavala Airport in northeastern Greece. According to data from the Flightradar24 aircraft tracking service, on July 16, the plane was flying from Constantine the Great Airport near Nis in Serbia to Amman, the capital of Jordan.
The crew warned ground services about a problem with one of the engines shortly before the crash, after which air traffic operators in Greece allowed the plane to land either at the airport of Thessaloniki or at the Kavala Airport. The pilot chose the latter, but was unable to make it to the runway. According to eyewitnesses, the plane caught fire mid-air, sharply descended, and crashed, exploding on the ground.
Local residents were urged to shut their windows and stay inside because the plane could carry hazardous cargo.