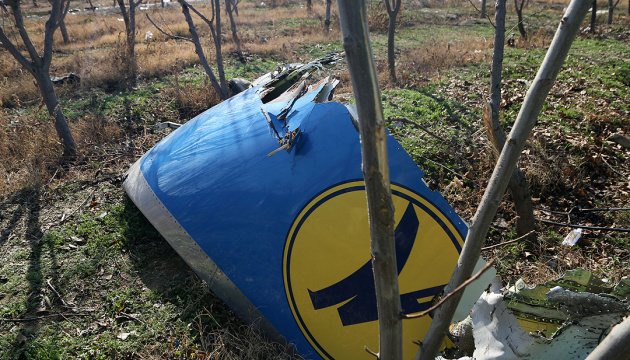 UIA files lawsuit against Iran over downing passenger plane
The Ukraine International Airlines (UAI) filed a lawsuit against Iran over the downing of the Ukrainian passenger plane, which had operated flight PS752 on Tehran – Kyiv route.
Ukrinform received the confirmation from UIA.
Earlier, the media reported that the carrier filed a lawsuit against Iran over the downing of a passenger plane that killed 176 people. It was reported that the lawsuit had been filed at court in Ontario and dated January 2022. The lawsuit names Iran and the Islamic Revolutionary Guard Corps as two defendants. The document claims compensation from Iran.
On January 8, 2020, the Ukraine International Airlines plane (Flight PS752) heading from Tehran to Kyiv was downed shortly after taking off from the Imam Khomeini International Airport. There were 176 people on board – nine crew members (all Ukrainians) and 167 passengers (citizens of Ukraine, Iran, Canada, Sweden, Afghanistan, Germany, and the UK). All of them died.
After several days of denials, the Iranian authorities admitted that the Ukrainian plane had been unintentionally shot down with an anti-aircraft missile.
Later, the Iranian government adopted a decision to allocate $150,000 in compensation to the family of each passenger killed in the plane crash, but some families refused this money.
In June, G7 said they would continue to support international efforts to hold Iran accountable for the downing of Flight PS752.
ol