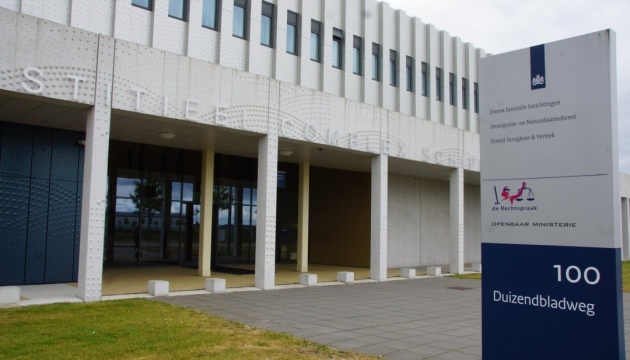 Last hearing of MH17 trial ends in Netherlands
The last court hearing within MH17 trial took place in the Netherlands on June 10.
As an Ukrinform correspondent reports from The Hague, the court heard the parties.
Presiding Judge Hendrik Steenhuis announced the next hearing would take place on September 22 at 10:00 local time but would be formal. At that hearing, the court is expected to state when the judgment might be delivered. According to him, the court needs time to consider all the arguments, and the next probable date of hearing is November 17.
Today, the court heard a video address of Oleg Pulatov, one of the four defendants, who said he did not plead guilty to the downing of MH17 and the death of 298 people.
His lawyers called the charges unfounded and urged the court to acquit Pulatov. The lawyers also said that the prosecution did not pay enough attention to alternative versions of the tragedy.
As reported, the judgment in MH17 trial can be delivered on 17 November 2022 or 15 December 2022.
As reported, Malaysia Airlines Flight MH17, en route from Amsterdam to Kuala Lumpur, was shot down over occupied area of Donetsk region on July 17, 2014. There were 283 passengers and 15 crew members on board. All of them died. The international Joint Investigation Team reported that the plane had been shot down from a Buk missile system that belonged to the 53rd Anti-Aircraft Missile Brigade of the Russian Armed Forces stationed in Kursk.
The defendants are Igor Girkin (Strelkov), former Russia's FSB colonel and former so-called defense minister of the "Donetsk People's Republic"; Sergey Dubinskiy, general (at the time of downing – colonel) of the Main Intelligence Directorate of the General Staff of the Russian Armed Forces; Oleg Pulatov, lieutenant colonel of the Main Intelligence Directorate of the General Staff of the Russian Armed Forces; Ukrainian citizen Leonid Kharchenko who fought on the side of the so-called "Donetsk People's Republic. They are considered to be involved in the transportation and combat use of a Buk missile system.
In March 2020, the District Court of The Hague began the consideration of the case over the downing of Flight MH17.
ol