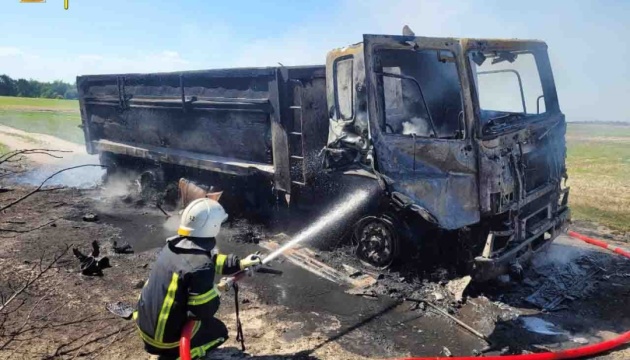 Truck blows up after hitting mine in Kyiv region
A truck carrying sand blew up after it drove over a mine in the Kyiv region.
According to Ukrinform, Ukraine's State Emergency Service said this in a Telegram post.
"Today, at 10:13, the dispatching service of the Bucha district received a report that a truck exploded after it hit a mine near the village of Pochepyn of the Makariv village territorial community," the report said.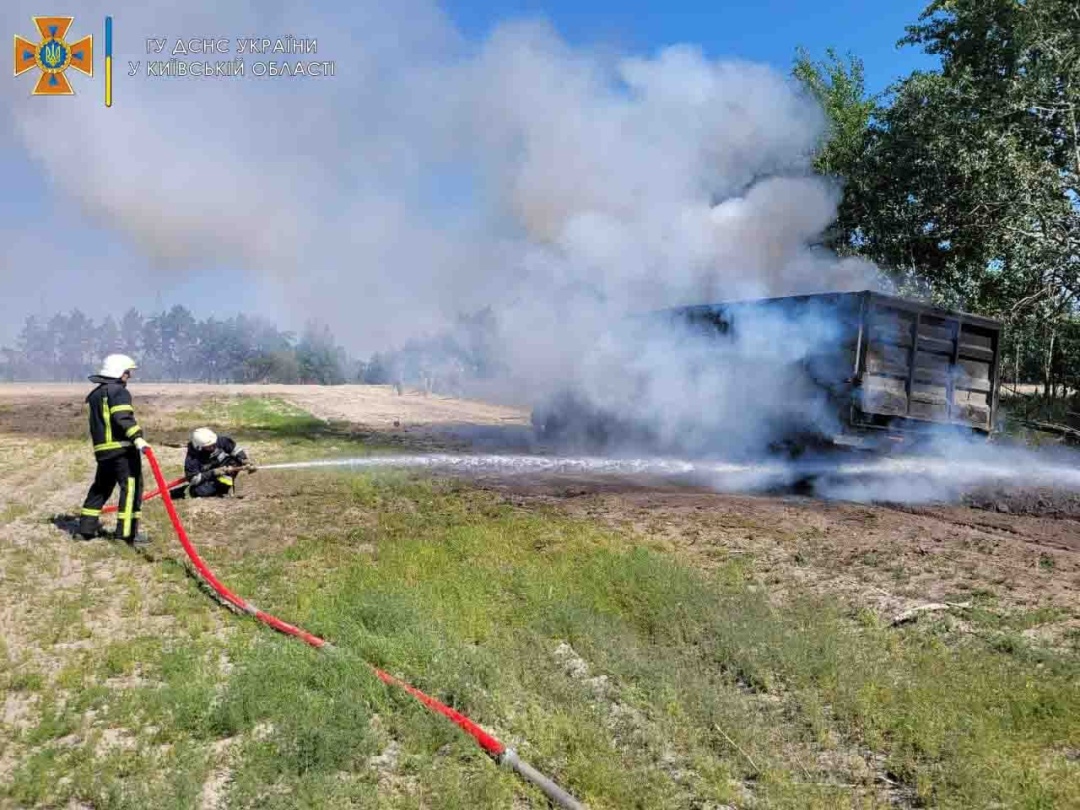 Rescuers from Makariv arrived at the scene and found out that a DAF truck had blown up on a mine and caught fire. The driver was not seriously injured.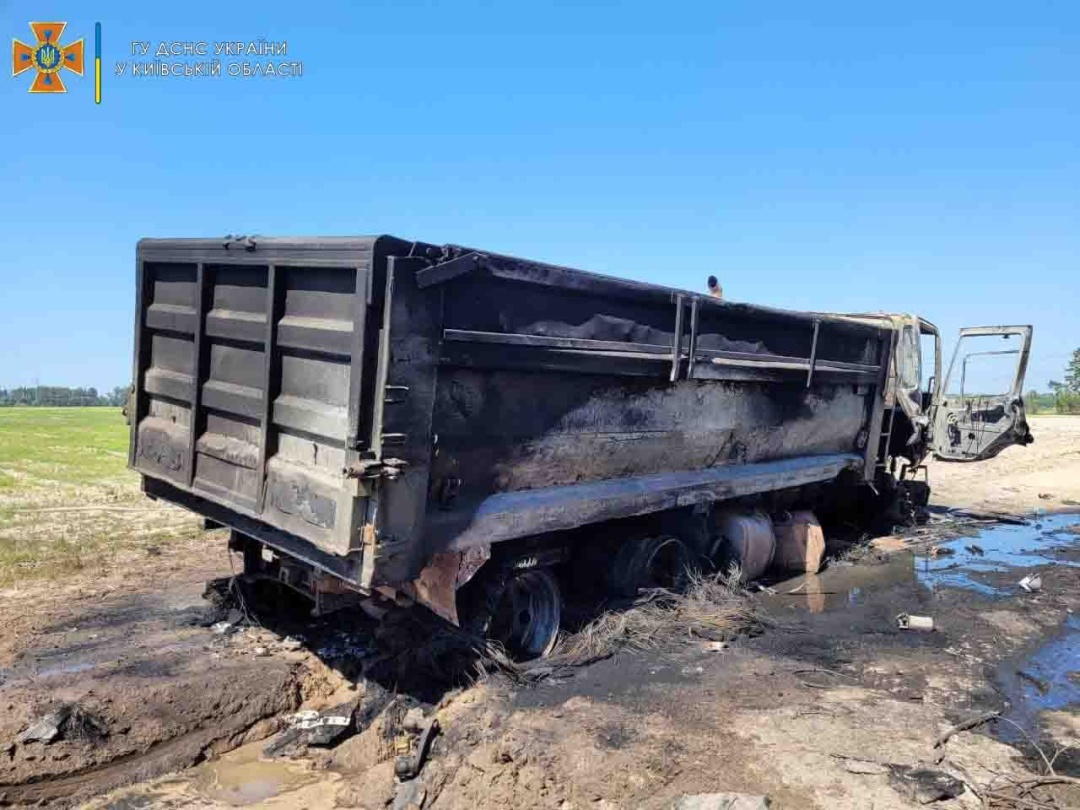 On June 9, bomb disposal experts disposed of 368 explosive devices in the Kyiv region.
Photo credit: Ukraine's State Emergency Service