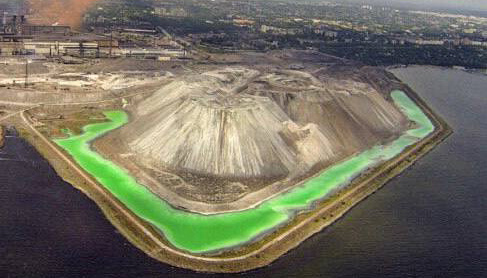 Sea of Azov under threat of complete extinction due to Russian bombardment
There is a threat of complete extinction of the Sea of ​​Azov due to possible damage to the technical facility, which restrains the concentrated hydrogen sulfide solution, amid the Russian bombardment of the Azovstal steelworks.
"There is a threat of complete extinction of the Sea of ​​Azov. The bombardment of Azovstal could damage a technical facility that restrains tens of thousands of tonnes of concentrated hydrogen sulfide solution. The leak will completely kill the flora and fauna of the Sea of ​​Azov," the Mariupol City Council posted on Telegram.
It is noted that dangerous substances may further get into the Black Sea and the Mediterranean Sea. According to Mariupol Mayor Vadym Boychenko, international experts and the UN must be granted immediate access to the facility to examine the situation and prevent a global environmental catastrophe.
As reported, Mariupol experiences one of the biggest humanitarian catastrophes caused by Russia's aggression. The invaders bomb unarmed residents and block the delivery of humanitarian aid.
The residential buildings, infrastructure facilities, schools, hospitals, and enterprises are practically destroyed in the city. The aggressor drops aviation bombs and fires artillery at the Azovstal steelworks when civilians hide in bunkers.
About 100,000 civilians remain in the blocked city. The invaders deprive Mariupol residents of Ukrainian passports and forcibly take them to Russia and previously occupied areas of Donetsk and Luhansk regions. According to the lists already verified, the invaders have deported almost 40,000 people from Mariupol.
ol