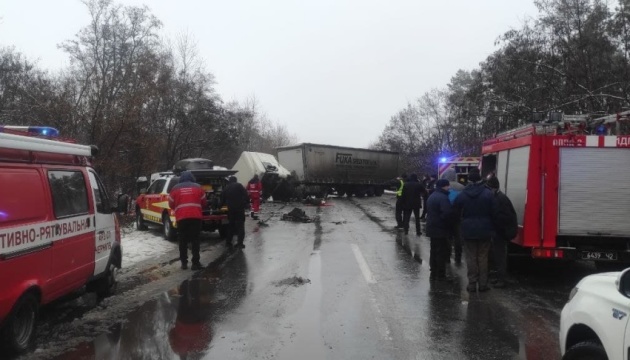 Eleven killed in bus and truck collision in Chernihiv region
A truck collided with a minibus in Chernihiv region early on Tuesday, December 7, killing 11 people and injuring eight others, the State Emergency Service of Ukraine has reported.
"On December 7, at about 07:55, near the village of Brusyliv, Chernihiv district, on the H27 Chernihiv-Hremiach highway, a truck collided with a minibus heading from Chernihiv to Sosnytsia," the statement said.
Eleven people were killed and eight others were injured in the crash.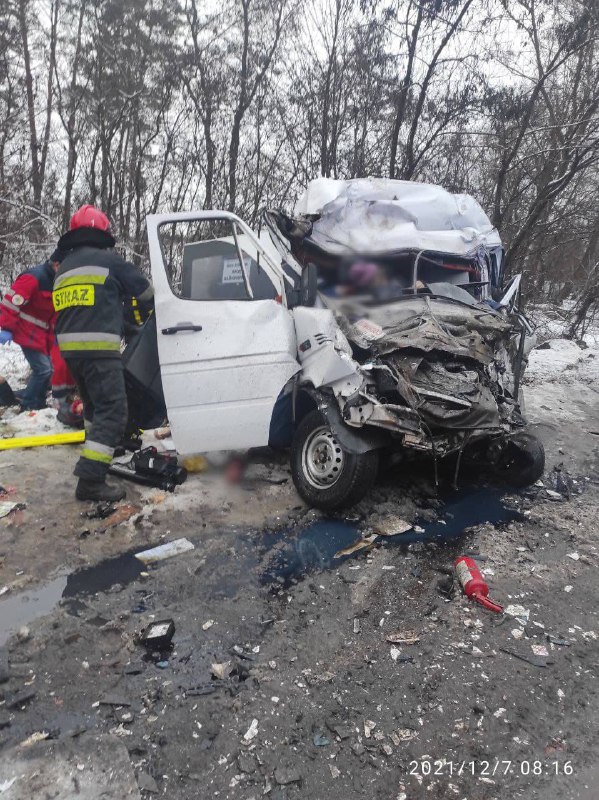 Photo credit: State Emergency Service of Ukraine