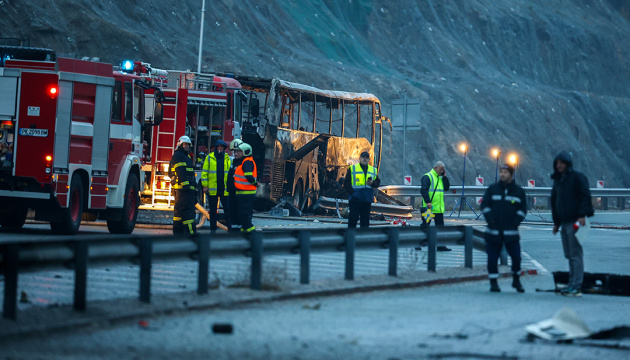 No Ukrainians among Bulgaria bus crash victims - foreign ministry
No Ukrainian citizens were killed or injured in a bus accident in western Bulgaria, Ukrainian Foreign Ministry spokesman Oleg Nikolenko has said on Twitter.
"According to Bulgarian law enforcement, there are no Ukrainian citizens among the victims of the bus accident in western Bulgaria," he wrote.
According to media reports, a bus traveling from Turkey to North Macedonia crashed and caught fire on a highway near the village of Bosnek in western Bulgaria early on Tuesday, November 23. At least 45 people, including 12 children, died in the accident.
op